The Snowpark Buffaure, 480 m long and 66 m wide, is located in the centre of the ski area of the same name, easily accessible by cable car from the village of Meida, in Pozza di Fassa. The spot, inaugurated in 2015 and designed by the company F-TECH Snowpark Construction in collaboration with the company Funivie Buffaure SpA, is distinguished by a setup able to meet all the needs of snowboarders and freestylers, from beginners to pros. Due to the quality, heights and variety of the structures, it is also appreciated by slopestyle home athletes who compete in the highest World Cup circuits. In the upper part of the park, at the arrival of the chairlift "Buffaure di Sotto", original basic and medium structures are installed that, thanks to their particular arrangement, allow to face rails, boxes and tubes in sequence, guaranteeing the riders a gradual technical approach.
Facilities Easy Line: kicker 2 m; jump butter box 6 m; kicker bank 3 m; kinked butter box 6 m; kicker 2.5 m; wallride.
Structures Medium Line: kicker 3 m; kicker 4 m; fun tube 5 m; kicker 5 m; tank 3 m.
Entry price: free with ski pass Val di Fassa-Carezza, Valle Silver, Dolomiti Superski
Maintenance: daily, milling with cat beater
Artificial snowmaking: Yes
Music: Yes
How to get there
The park is served by the chairlift "Buffaure di Sotto". Free parking at Meida (cable car valley station).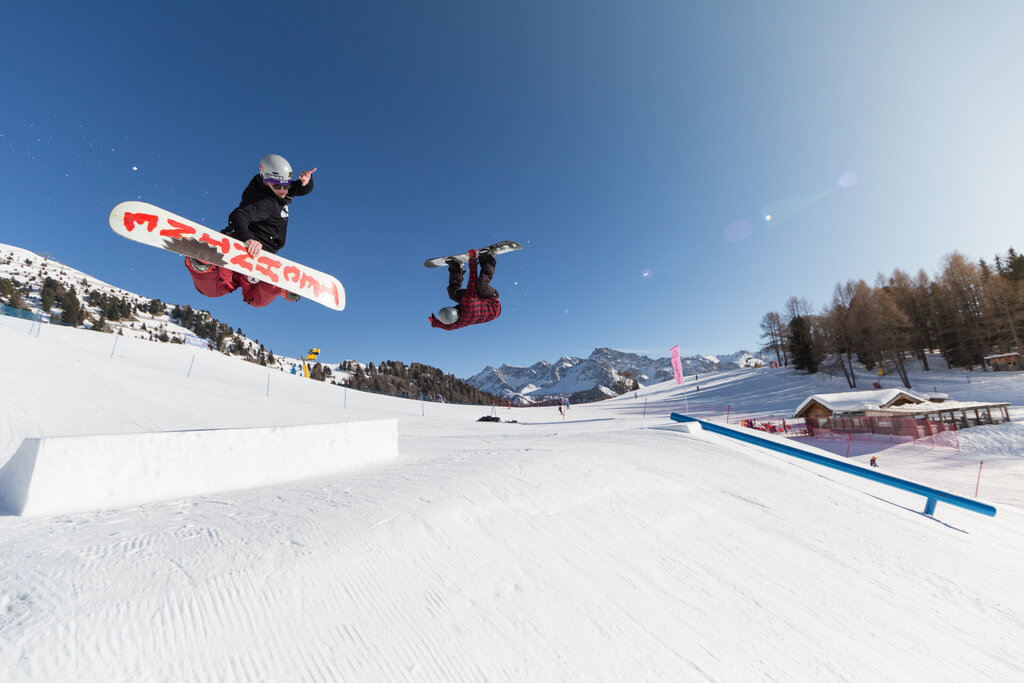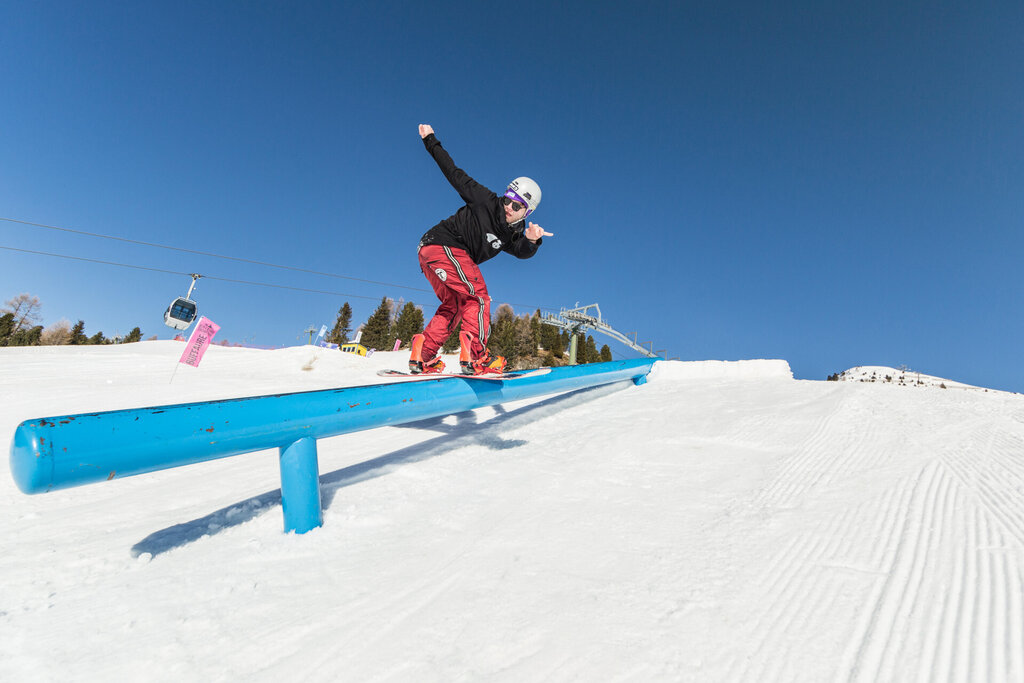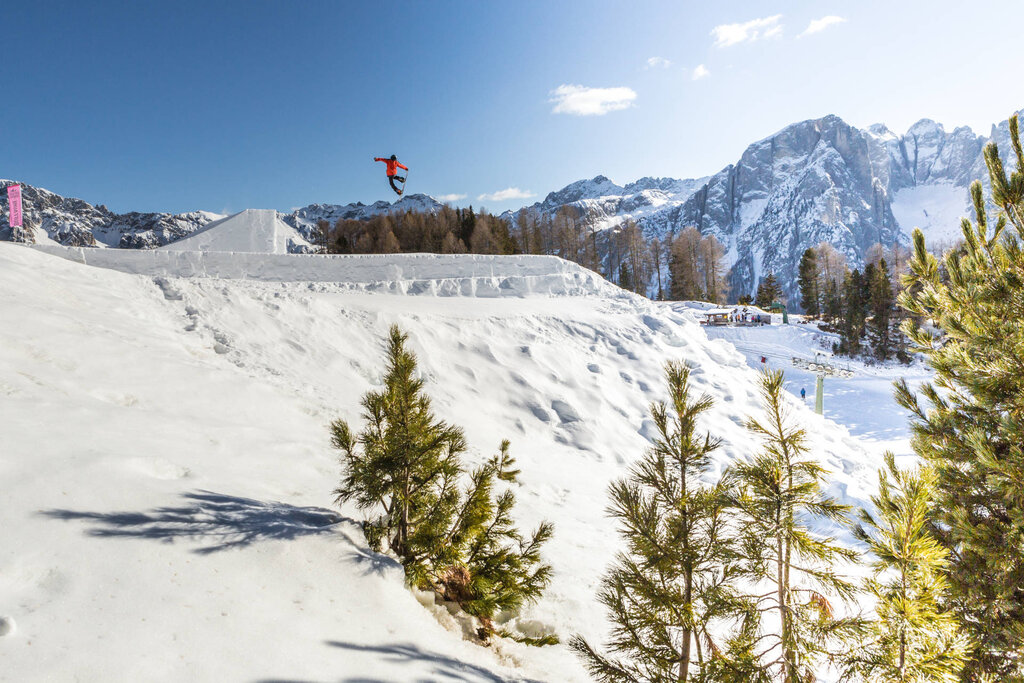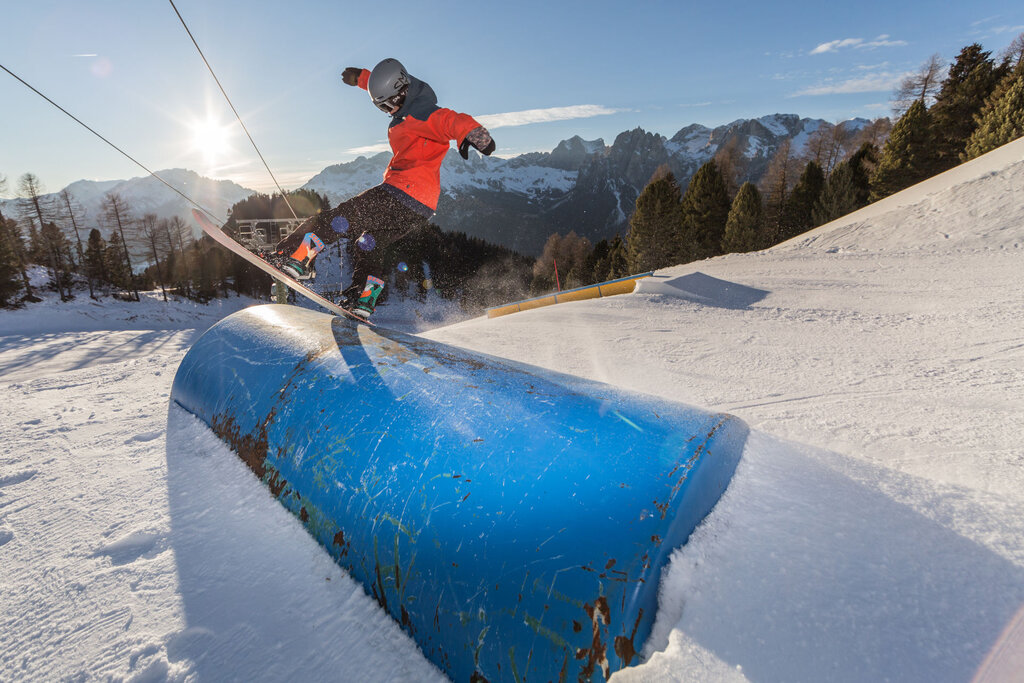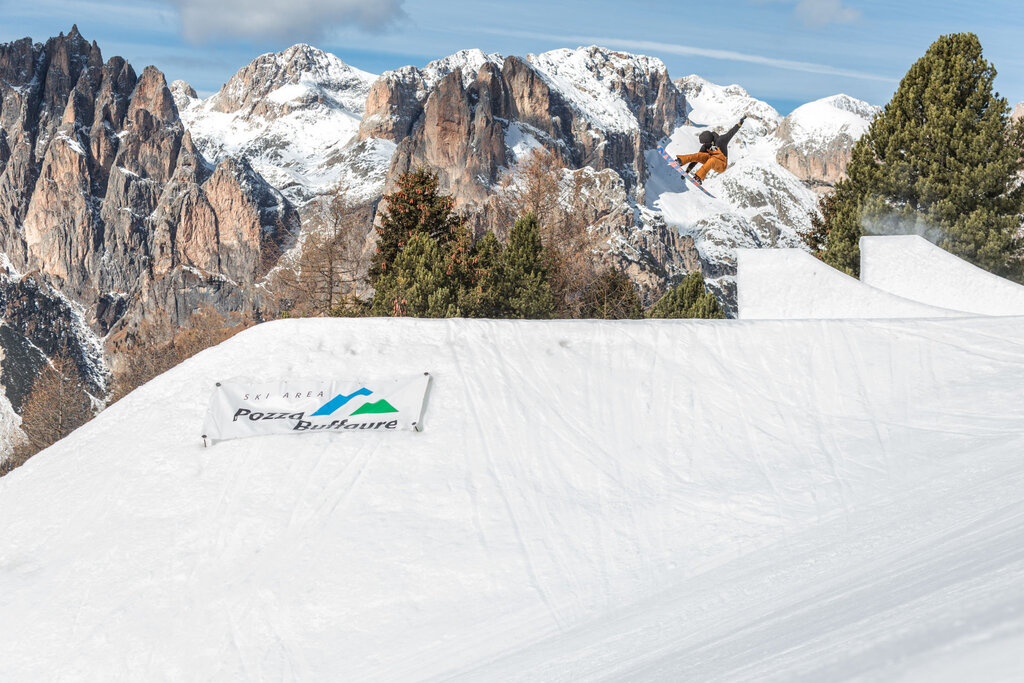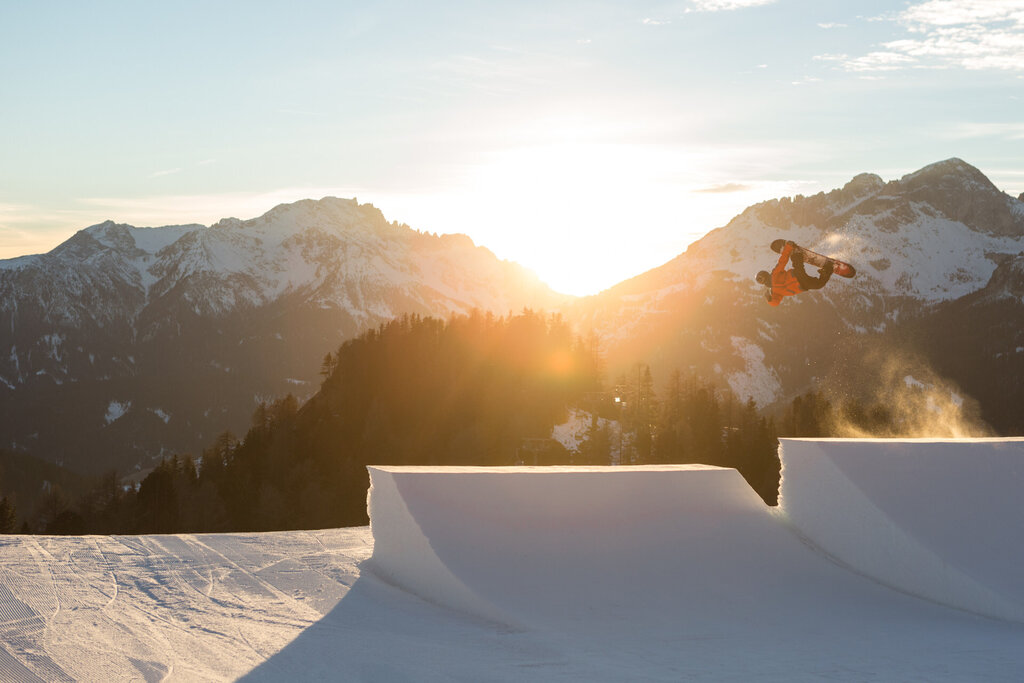 Prices
Accesso gratuito con skipass Val di Fassa-Carezza, Valle Silver, Dolomiti Superski