Green pastures, splendid expanses of pine trees on picturesque steep cliffs, geological sculptures, larch and fir forests where the calls of the peaks and the voice of expert hunters resound, such as the raptor goshawk.
It is the panorama that can be enjoyed in Val San Nicolò, not far from Pozza di Fassa. The place is famous both for the panorama of the Marmolada and the Catinaccio, and for the waterfalls that emerge from the source of the river that gives the name to the valley. As you climb high, stroll or ride a mountain bike, you can see the silhouettes of many wild animals: ermine, marten, mountain francs. If you go any further, you will enter the air kingdom of the golden eagle. An emotion to which few remain indifferent. The scene isn't just stolen from the fairytale landscape. In fact, the historical aspects are interesting (the traces of the Great War are still very evident), religious (the Via Crucis and the little church at the mouth of the valley, the wooden chapel dedicated to Santa Maria delle Vette), alpine (the care of the pastures that look like embroidered carpets) and botanical (the presence of very rare species).
POINT OF STRENGTH
View on Col Ombert and the Maerins. Location of numerous summer events.
Photo: Archivio Azienda per il Turismo della Val di Fassa - Nicola Angeli
How to get there
Summer: on foot or by shuttle bus/train from the locality of Vidor (discount with Val di Fassa Guest Card). Winter: on foot, with snowshoes or ski mountaineering. Downhill tobogganing.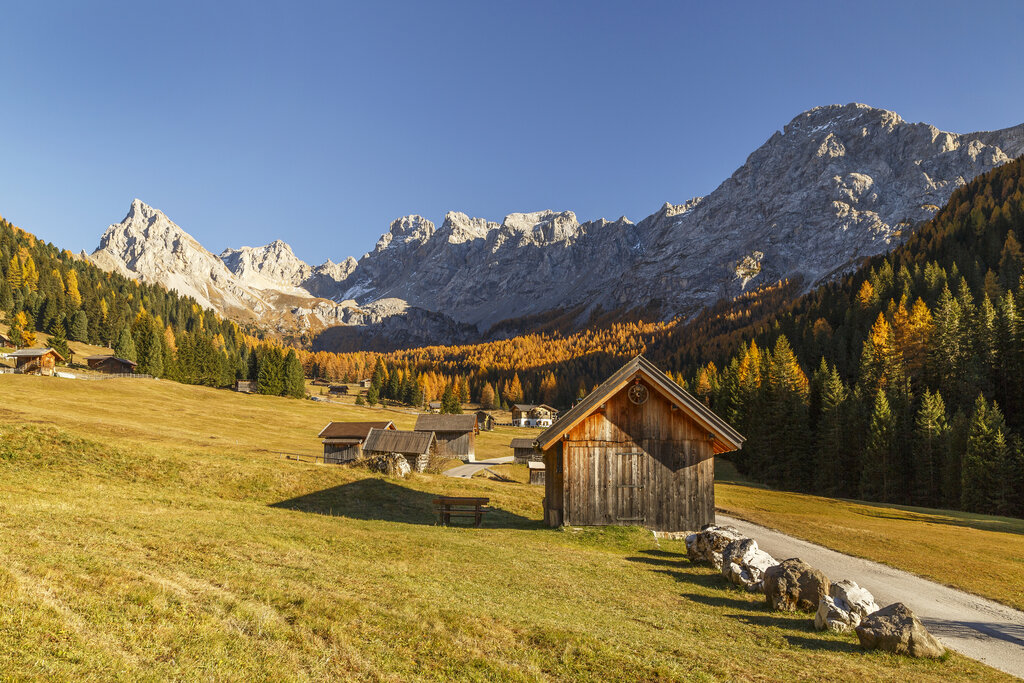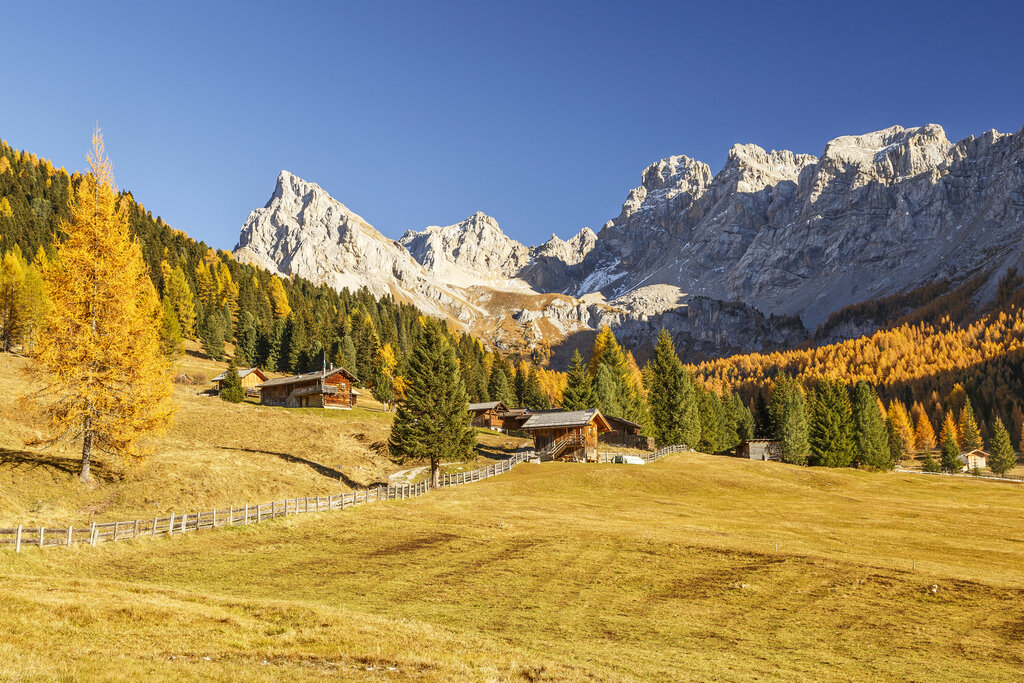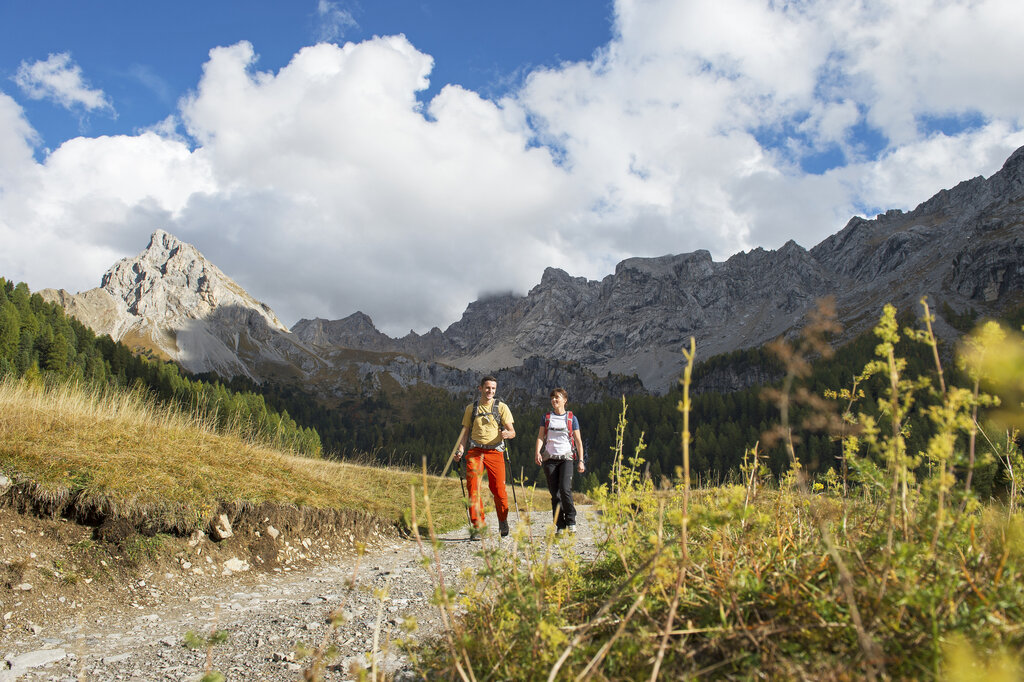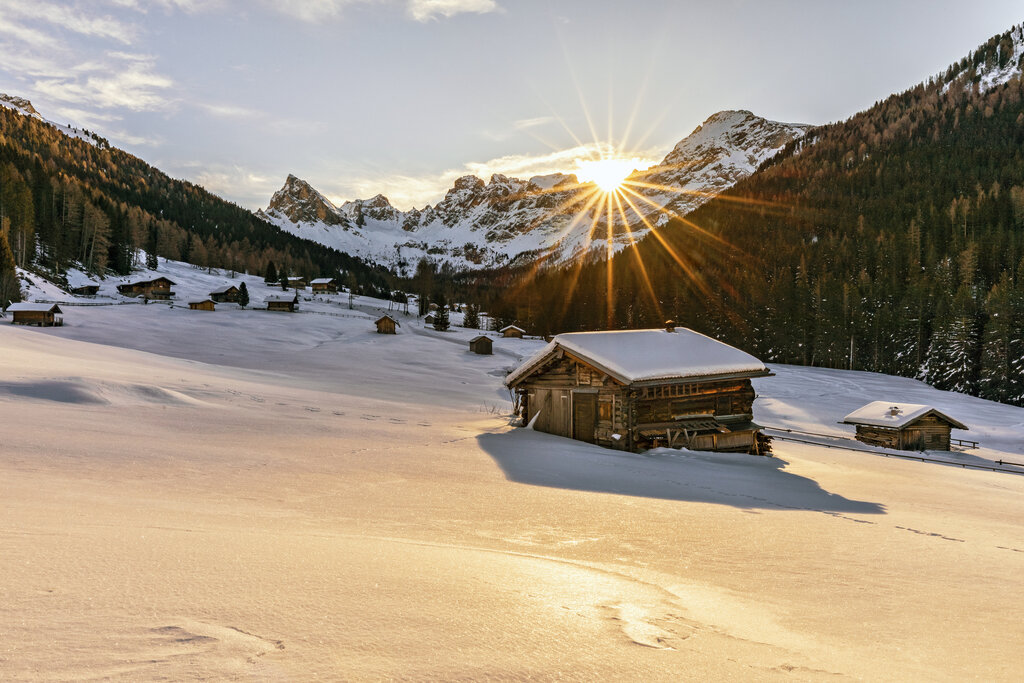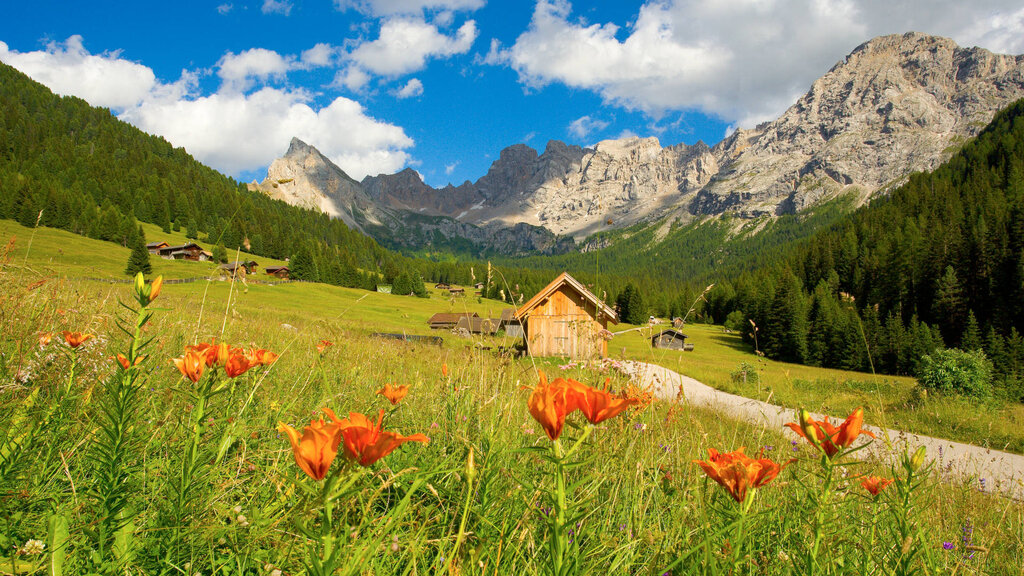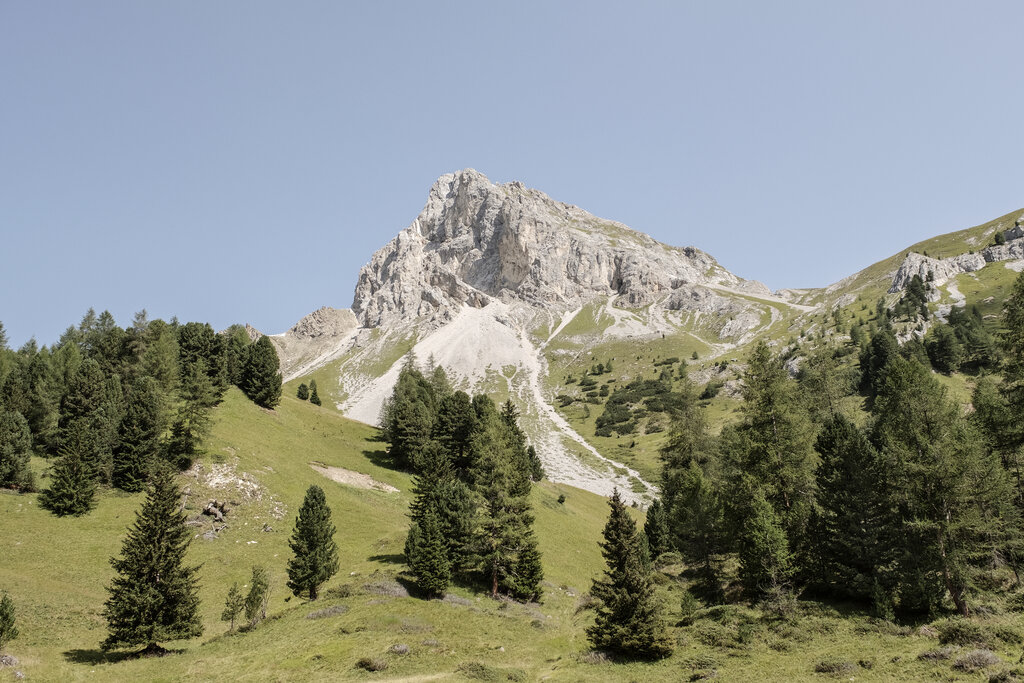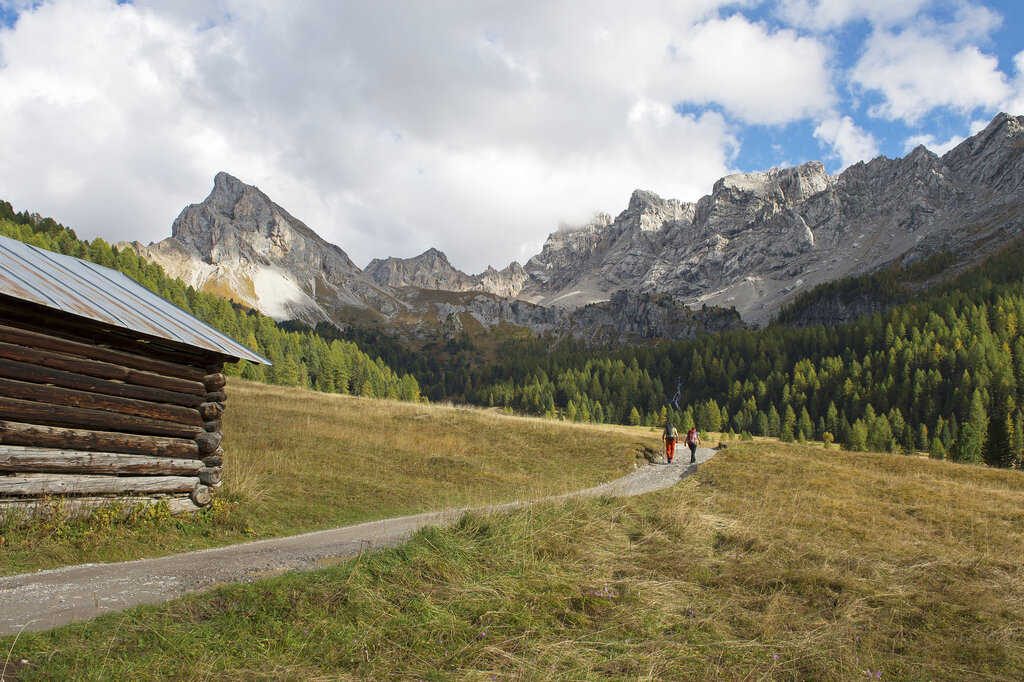 Opening hours
1 January 2021 - 31 December 2025: every day from 00:00 to 23:59