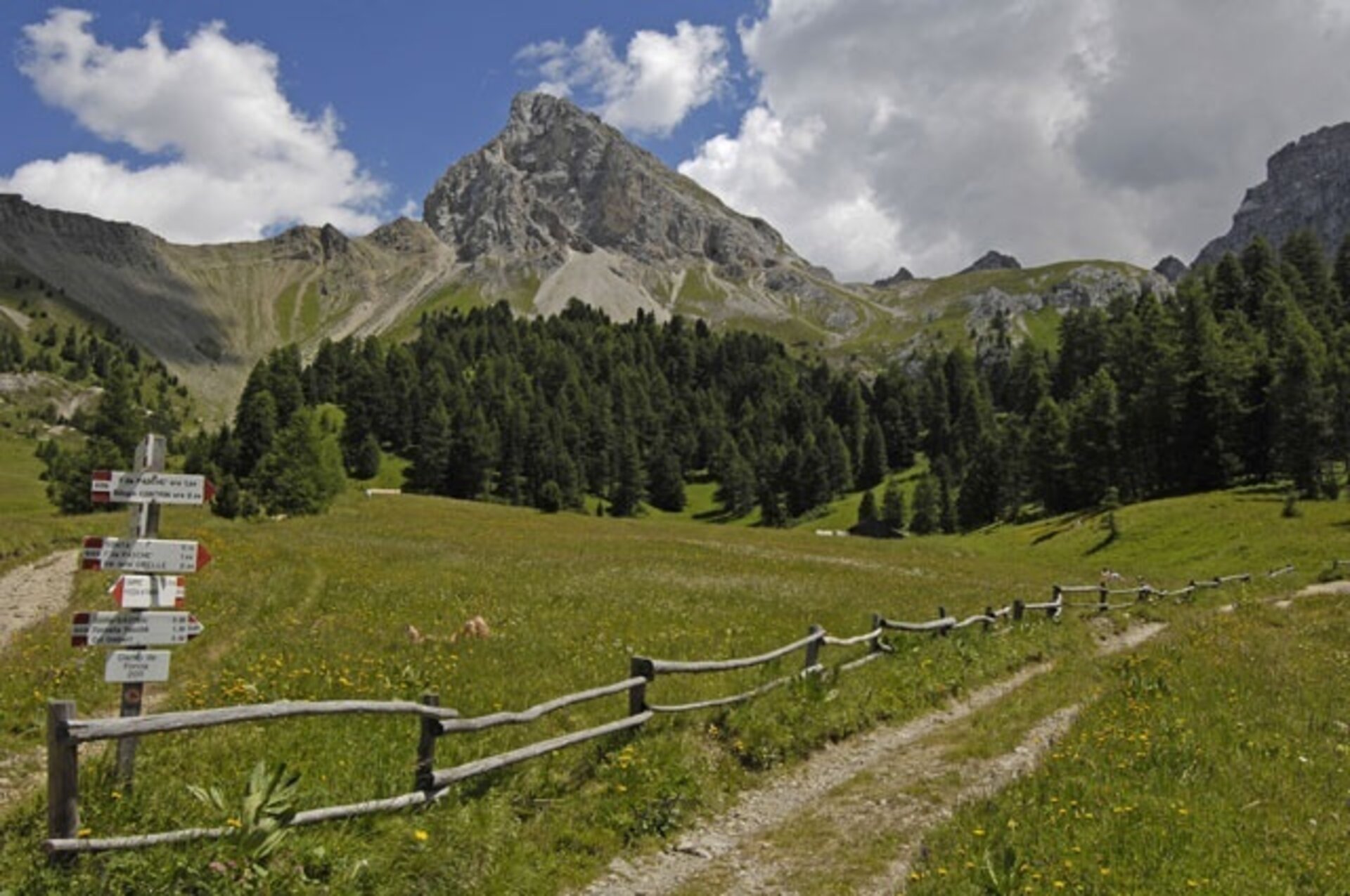 6-day self guided hiking tour at high altitude, from refuge to refuge. Discover the Dolomites in Val di Fassa by walking on its most beautiful peaks!

Fascinating organised trek in 6 stages along the paths of Val di Fassa, from refuge to refuge. Ascend to dizzy heights each day ...
following itineraries of unique beauty. The Dolomiti Trek King is so named on account of the legendary king of the many fairytales set among these enchanted mountains, thus defined due to their spectacular colours and amazing views. Places almost bewitched where a slow walk rewards you with emotions, perceptions and sounds from forgotten times which belong to a dimension so far from reality that they are almost impossible to describe... come and live it! 
The holiday package (7 nights stay) includes:
6 self guided hiking tours;
2 overnight stays in Dolomiti Walking Hotel (first and last night) with half board treatment;
5 overnight stays in refuge during the hiking tours with half board treatment;
1 cotton sheet sleeping bag;
PanoramaPass (3 days in 6), valid for the mountain lifts.
Author's advice: Stage 1: Pozza di Fassa > Contrin Refuge
Stage2: Contrin Refuge > Fedaia Pass
Stage3: Fedaia Pass > Col Rodella
Stage4: Col Rodella > AntermoiaRefuge
Stage5: AntermoiaRefuge > Gardeccia
Stage 6: Gardeccia > Costalunga Pass
Read all