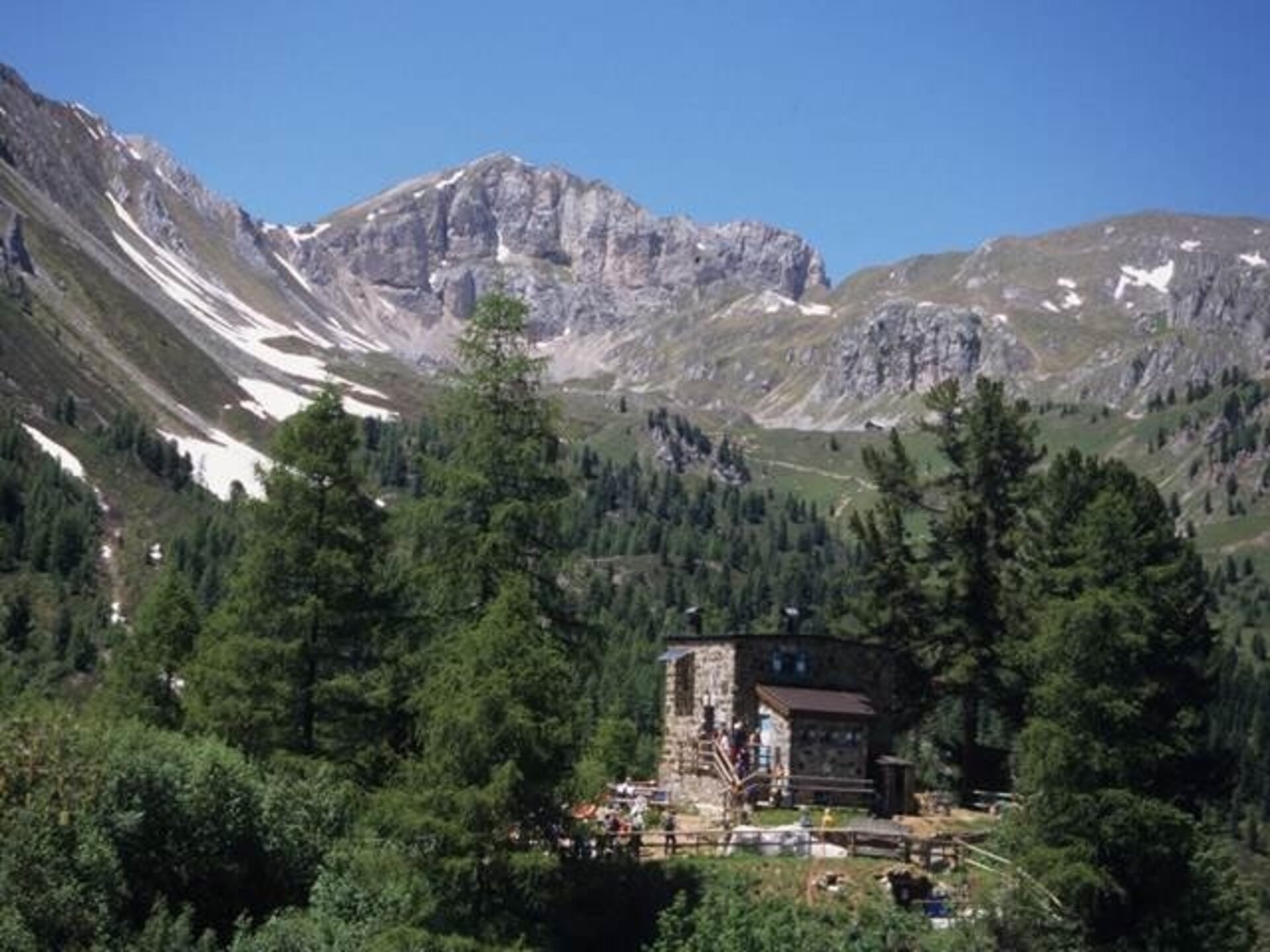 High-level hikes From Pozza di Fassa (1,320 m) walk up into the Val San Nicolò (a shuttle bus is available) as far as the Crocifisso Chapel (1,526 m; 1 hour) and take the right fork for the Val Monzoni (path no. 603). Go past the gate and keep climbing. At times the gradient is fairly steep but the shade ...
is very good. You will pass the fork for Pian de la Peracia (path no. 635), cross the Ruf di Munciogn stream and you will come to the dairy at 1,862 m in the middle of the pastures. Soon after is the path for the Valacia mountain no. 624 to the right.Keep going on path no. 603 through the larch trees and when you reach the foot of the mountain the path goes to the left over a couple of toai (or gullies) to the Taramelli refuge at 2,040 m (45 mins; 2 hrs 30).Next you cross the stream Ruf de le Sele twice to reach a steep section of tight bends in the path now no. 604. Cut across the Spiz de Alochet and soon you will reach the lake called Lèch de le Sele.Go to the left of the lake and after a fair climb passing remains of Austrian huts from WW1 you will reach the Passo alle Selle refuge at 2,528 m (1 hour 30; 4 hrs). From the pass go down into the Val San Pellegrino. The descent is steep initially, then gentler as you reach the Campagnacia area. When you get to the Costabella chair-lift the gradient increases once more but not long after you will reach the San Pellegrino Pass at 1,920 m (1 hour 30; 5 hrs 30). Take the bus back to the Val di Fassa. You can also do this walk in the opposite direction. In this case it is easier, because the San Pelegrin Pass (1,920 m) is higher than Pozza di Fassa (1,320 m), and so the climb is somewhat shorter. Author's advice:
Walking poles.
Only the route from Malga al Crocifisso to Malga Monzoni is suited for families with children; it is walkable with toddler-carrier/backpack too.
Read all