The plate, white, smooth and shiny, invites to be grooved with momentum and lightness. And just a pair of skates and a lot of fun to live, both in winter and in the middle of summer, all the thrills of ice skating.
At the "Gianmario Scola" covered ice stadium in Alba di Canazei, a fabulous Olympic track (30 x 60 m with artificial refrigeration) is available to beginners and those who, on the other hand, own pirouettes and arabesques, to be performed on the edge of the blade to the rhythm of music. The 12,000 sqm structure, which can accommodate up to 3,500 people, allows you to rent skates and also take some lessons to learn the basic technique or improve the style. Accompanying persons can watch over the balustrades, on the stands, or warm up at the ice rink bar.
The arena is home to the Fassa Falcons, the local team that has been active in the European Alps Hockey League for years. In 1987 and 1994, the palace hosted the Group B World Hockey Championships, while in 2013 it was the venue for the meetings and closing ceremony of the 26th Winter Universiade. Unforgettable then the nights of figure skating, the Fassa Ice Gala, with guests of international fame, including Carolina Kostner, Samuel Contexts, the couple Barbara Fusar Poli and Maurizio Margaglio.
In conjunction with ice hockey matches or other events, skating rounds may be reduced or cancelled. Free parking.
Young skaters must be supervised by their parents. The management is exempt from any liability for any accidents or episodes of individual rudeness that may occur on the track.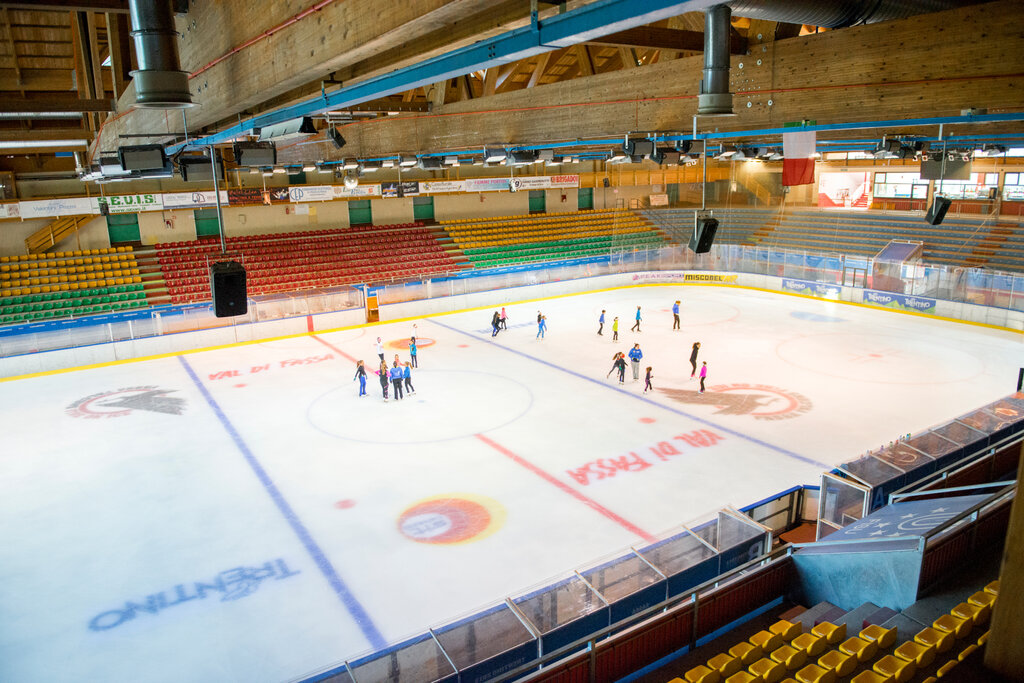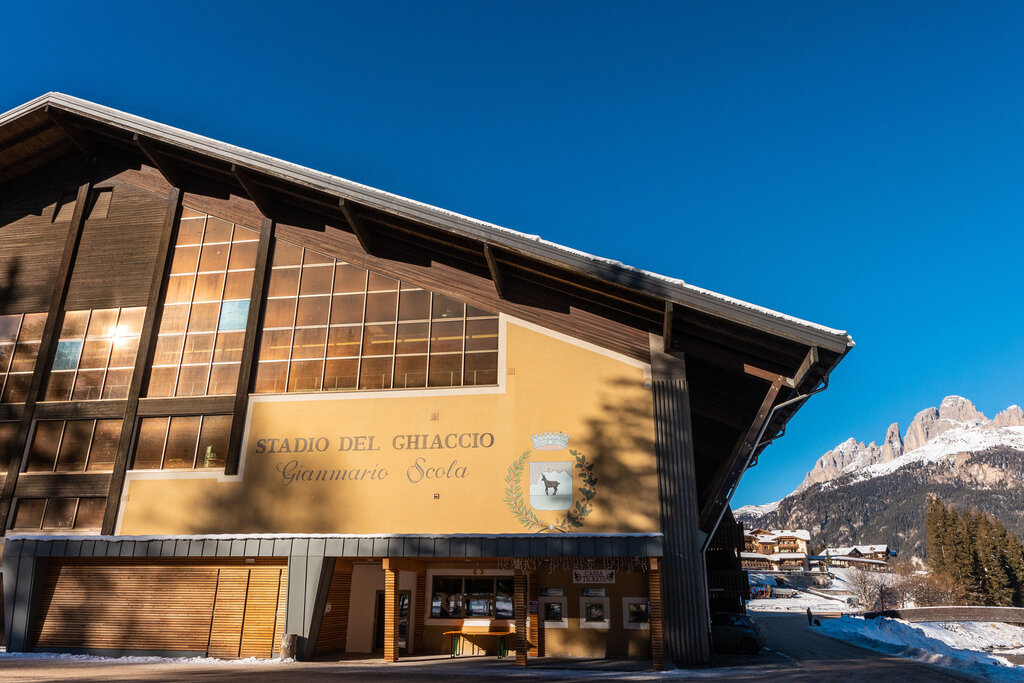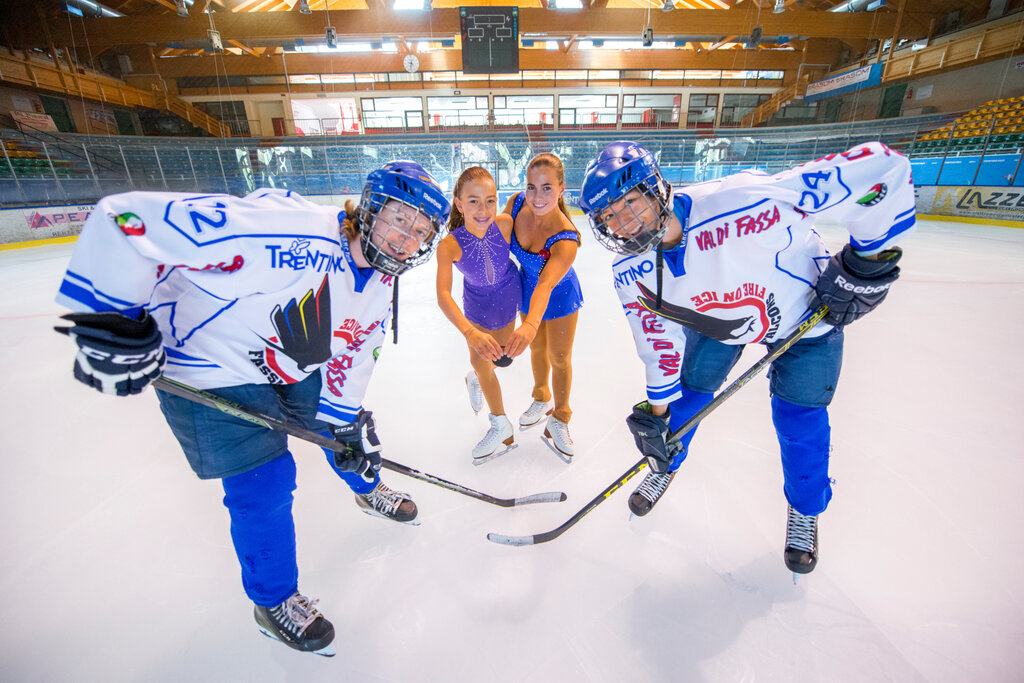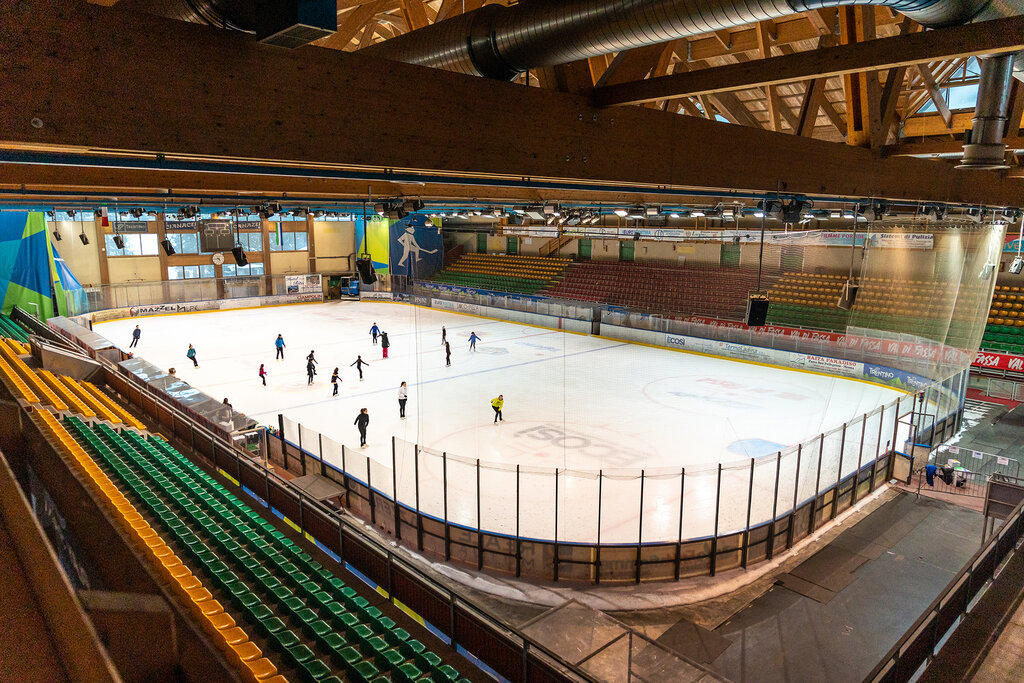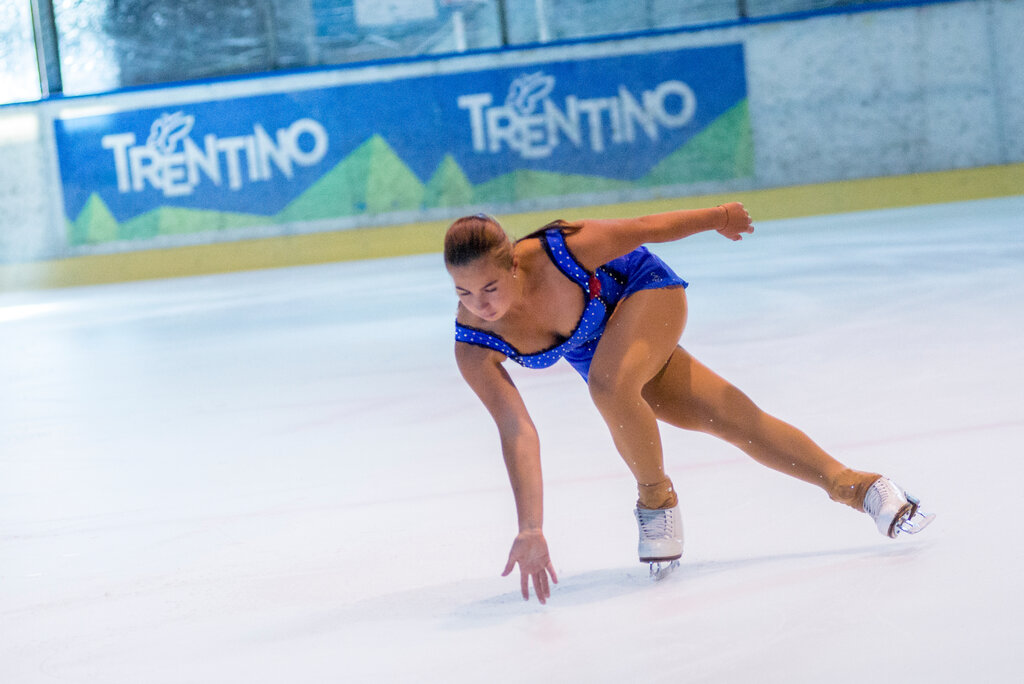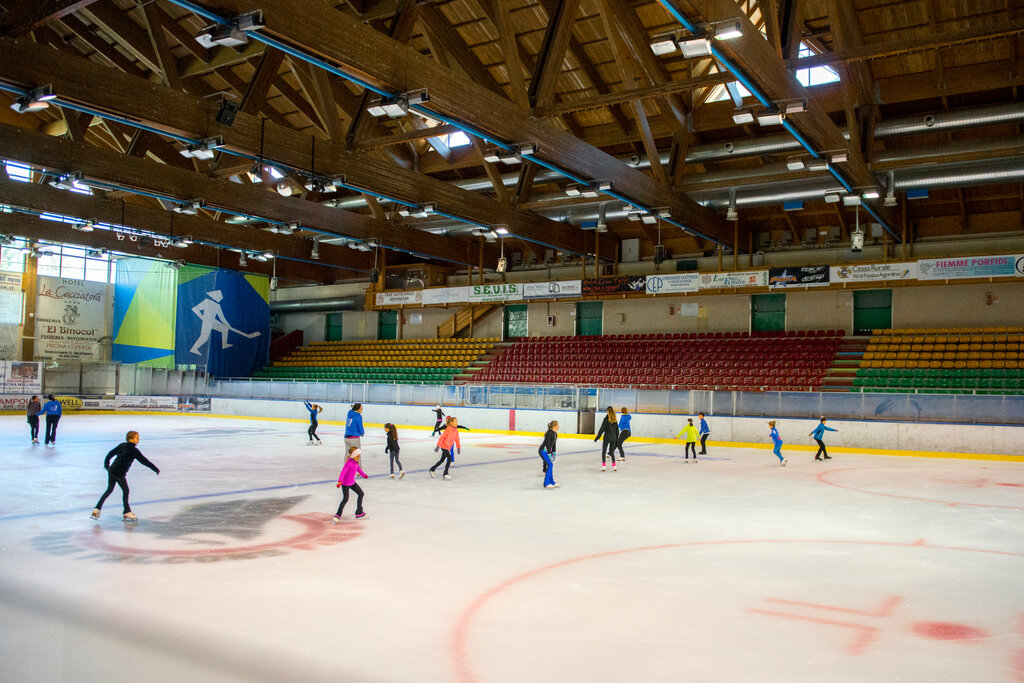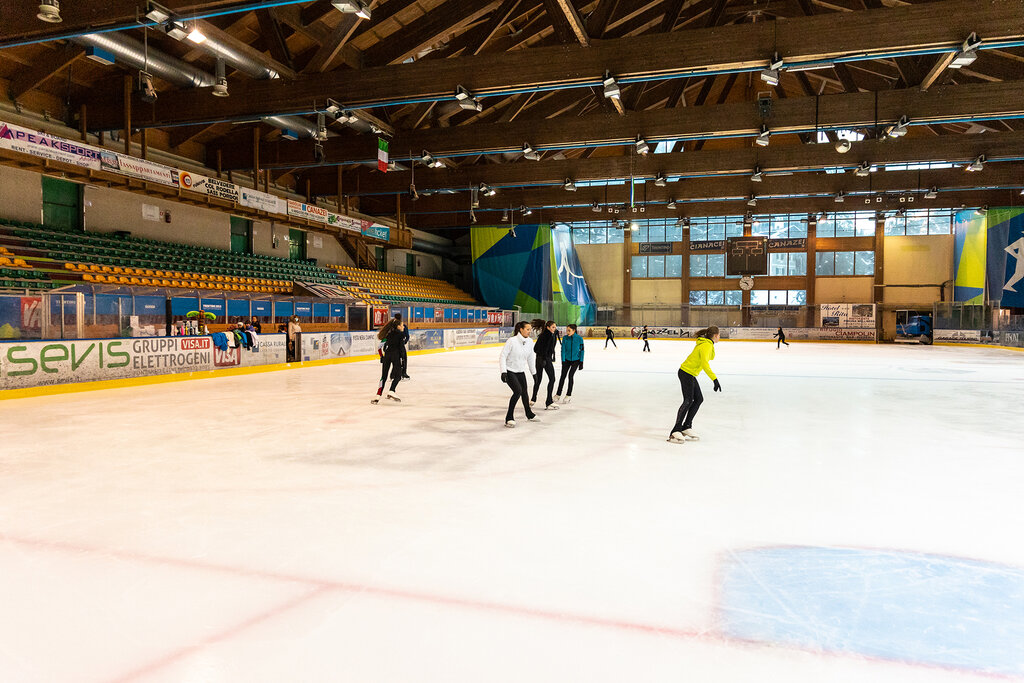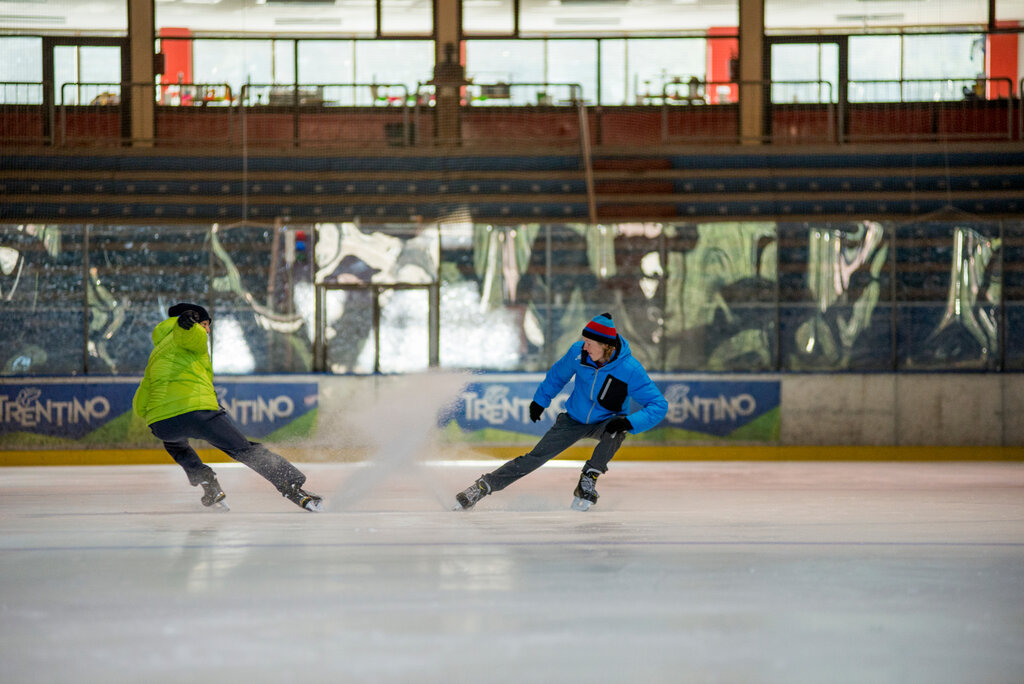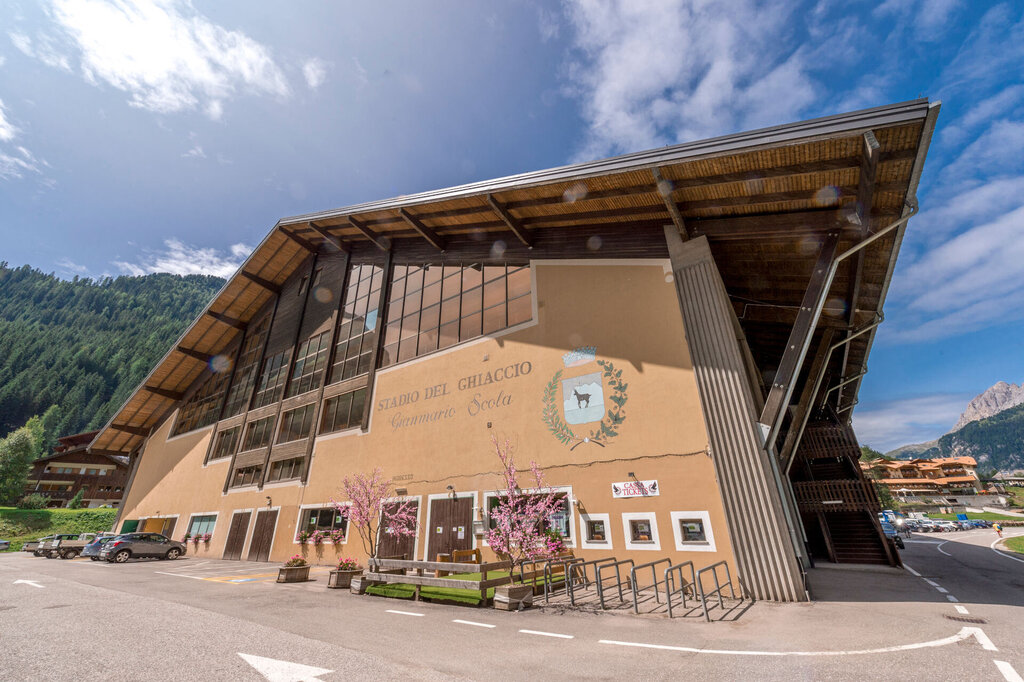 Prices
Entrance fee € 7
Entrance fee + skate hire € 9
Entrance fee for children (up to 12 years) and groups (> 20 people) € 5
Entrance fee for children + skates hire (up to 12 years) and groups (> 20 people) € 7