Dólaondes, from the Ladin "Follow the Waves". The name recalls the movement of water, reaffirming the deep link between this precious natural resource and our valley.
The aquatic centre covers a total area of 2,400 square metres and offers the opportunity to swim, have fun and relax in the heart of Canazei, with panoramic views of the peaks of Gran Vernel and Colac. It is divided into four thematic areas: Water & Fun (swimming pools), Eghes Wellness (wellness), Sport & Fitness (gym) and Eat & Drink (refreshment point). You absolutely must try them all!
Semi-Olympic swimming pool, CONE approved
- pool at 28°C 25 x 12.90 m deep between 1.38 and 1.80 m
- 5 swimming lanes with starting blocks
- "angel eye" safety system
Dólaondes fun pool
- 126 m2, 1.35 m deep
- 4 whirlpool beds, shower heads, counter-current swimming and swirling water
Children's area
- kids pool at 34°C for children 0-3 years deep between 0 and 36 cm
- small slide, hedgehog fountain and illuminated cave
Parabolic slide
- length 111 m
- children over the age of 6 (with adult)
- average descent time 22/28 seconds
- 55 cm deep arrival tank
- modular lighting, projections and sounds along the route
Outdoor salt tub
- 1.35 m deep external perimeter "L"
bathtub - 5 whirlpool beds, 3 showerheads
Relaxation areas - relaxation
areas with dormeuse and rocking chairs (1st floor)
- whirlpool tub, diameter 3 m, for max 10 people (1st floor)
- balcony with deckchairs, niches and sofas, outdoor garden with sun loungers and deckchairs
We organize collective swimming courses for adults and children, private lessons, master's courses, setting, water fitness and sweet gymnastics. The property is accessible to people with disabilities. Facilities: parking, entrance hall, dressing room and private toilets.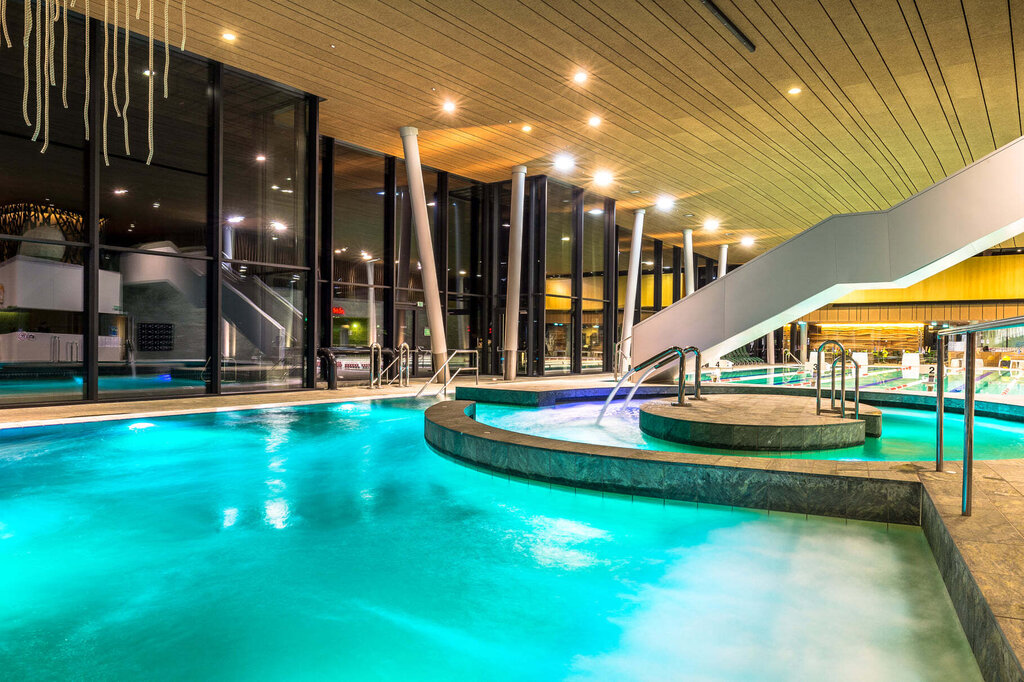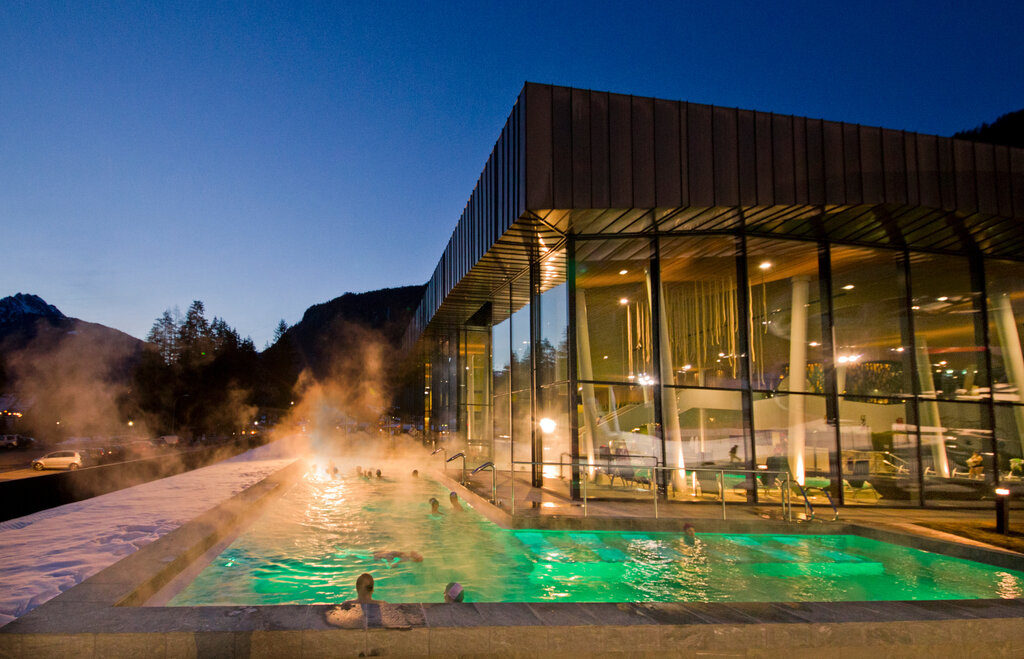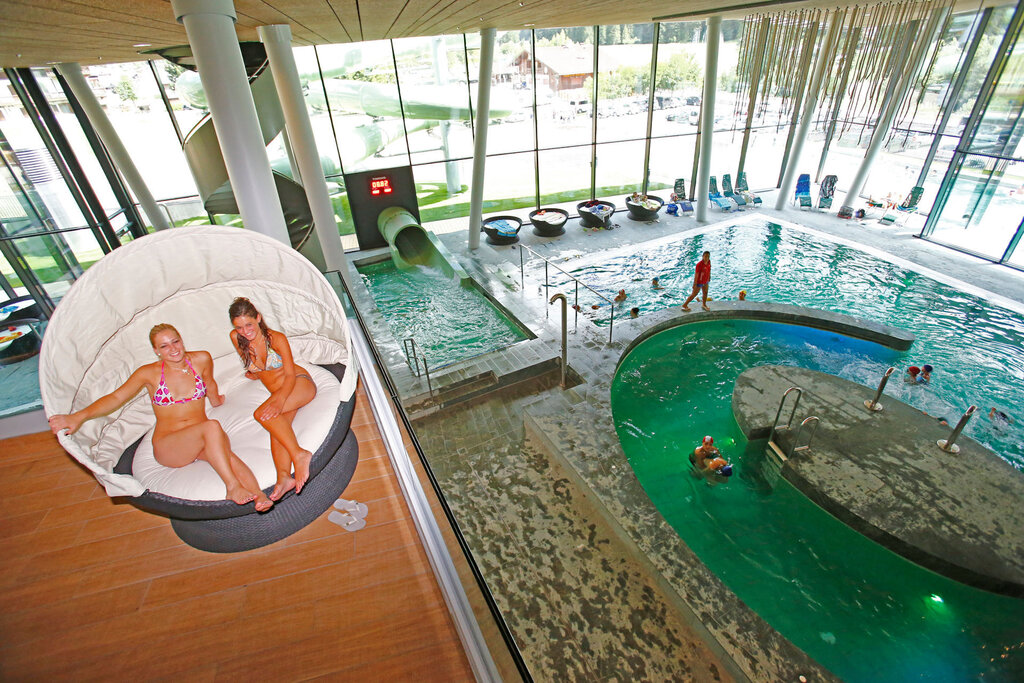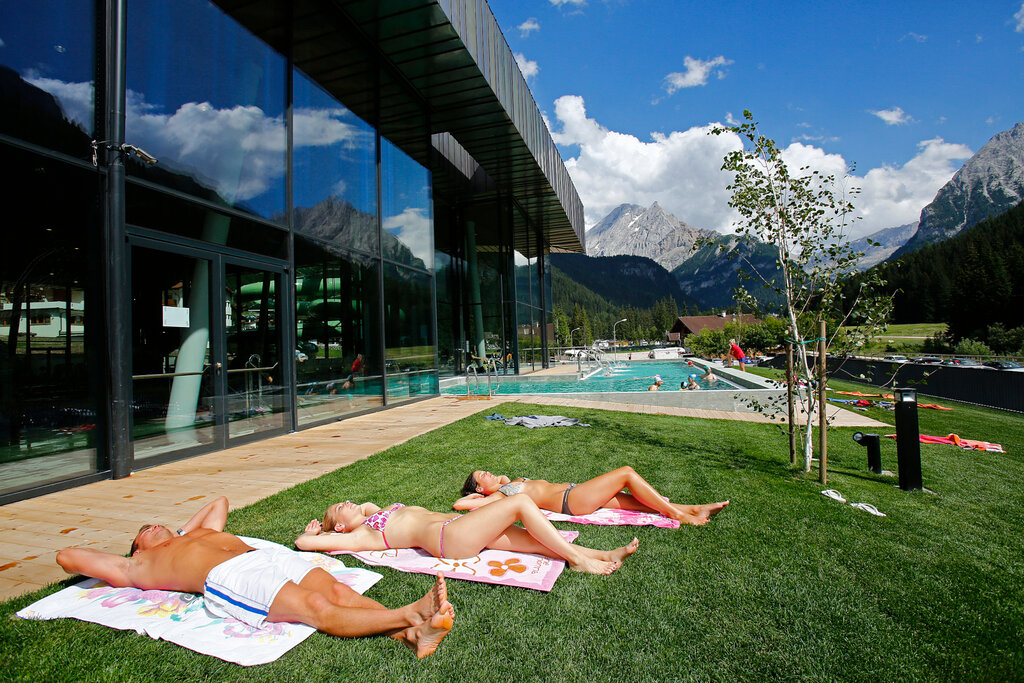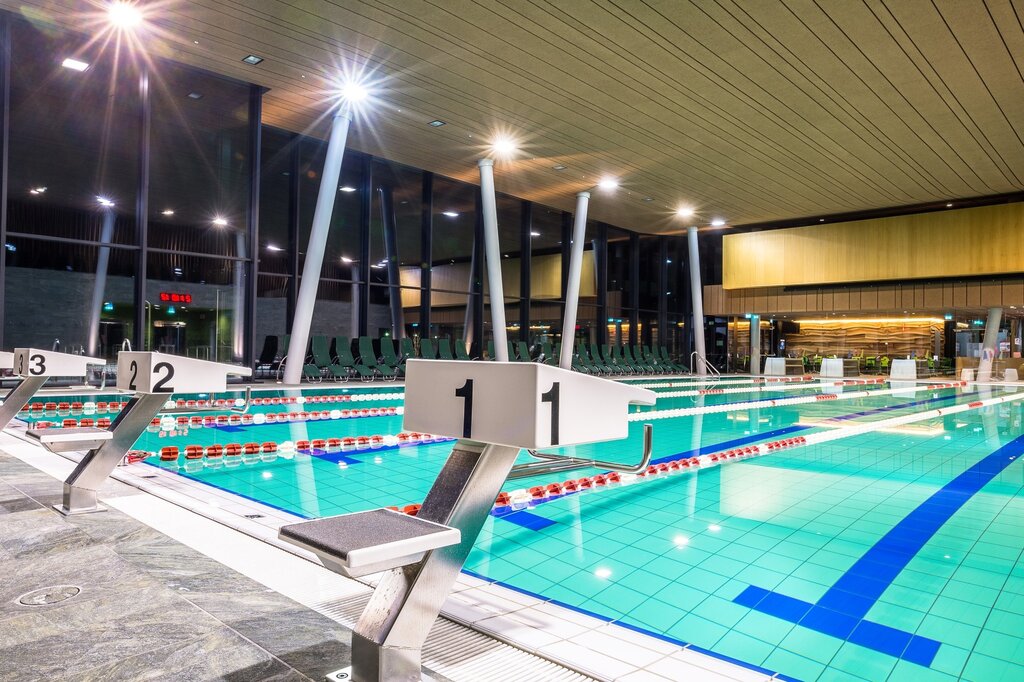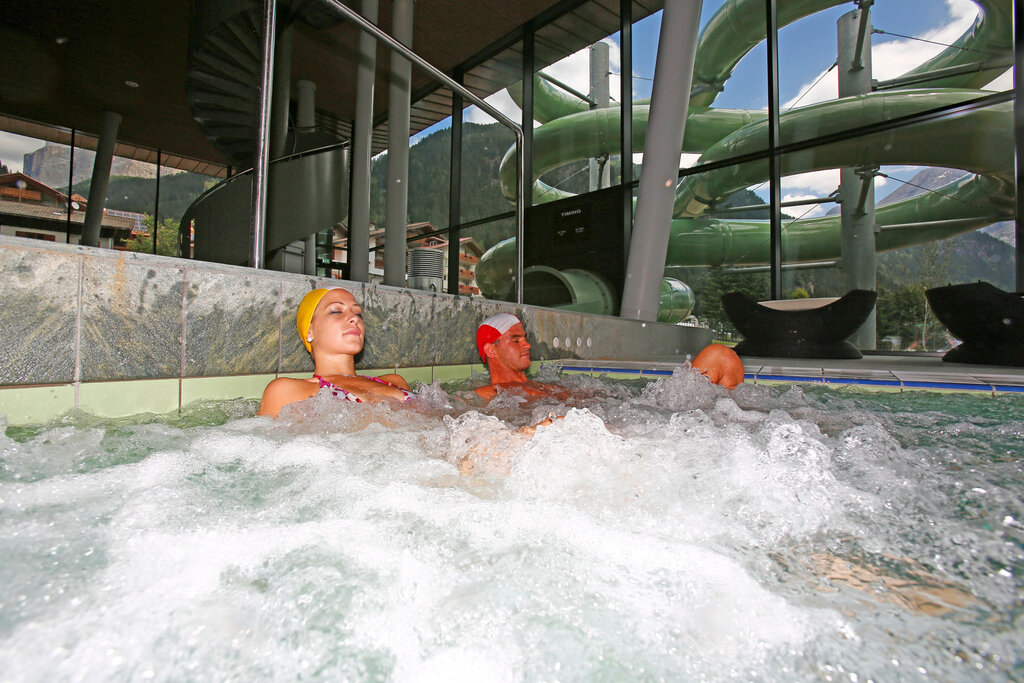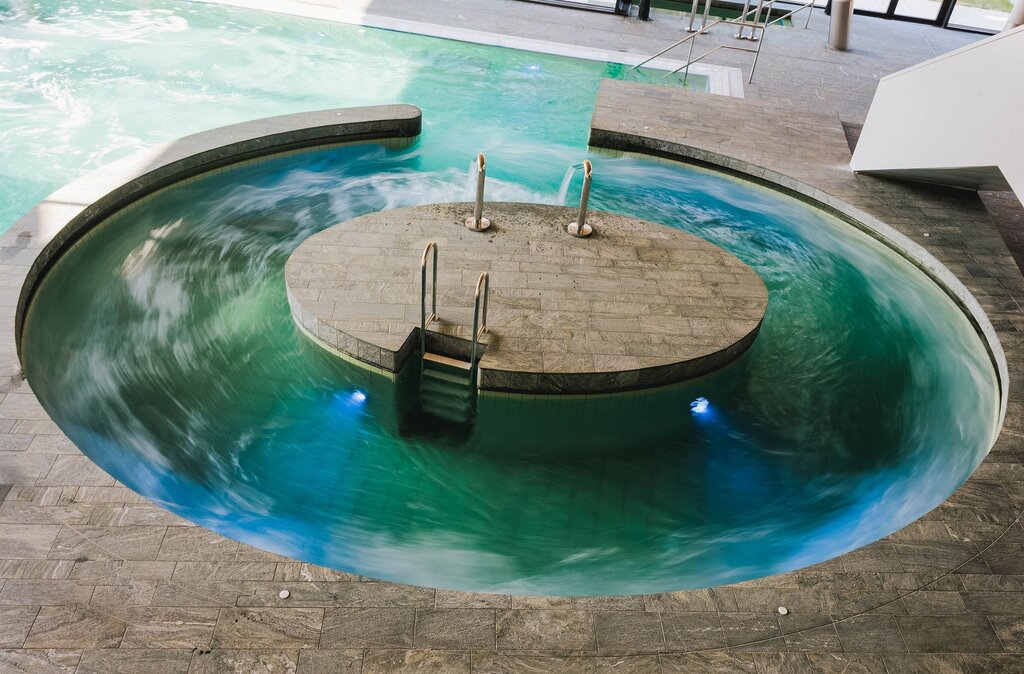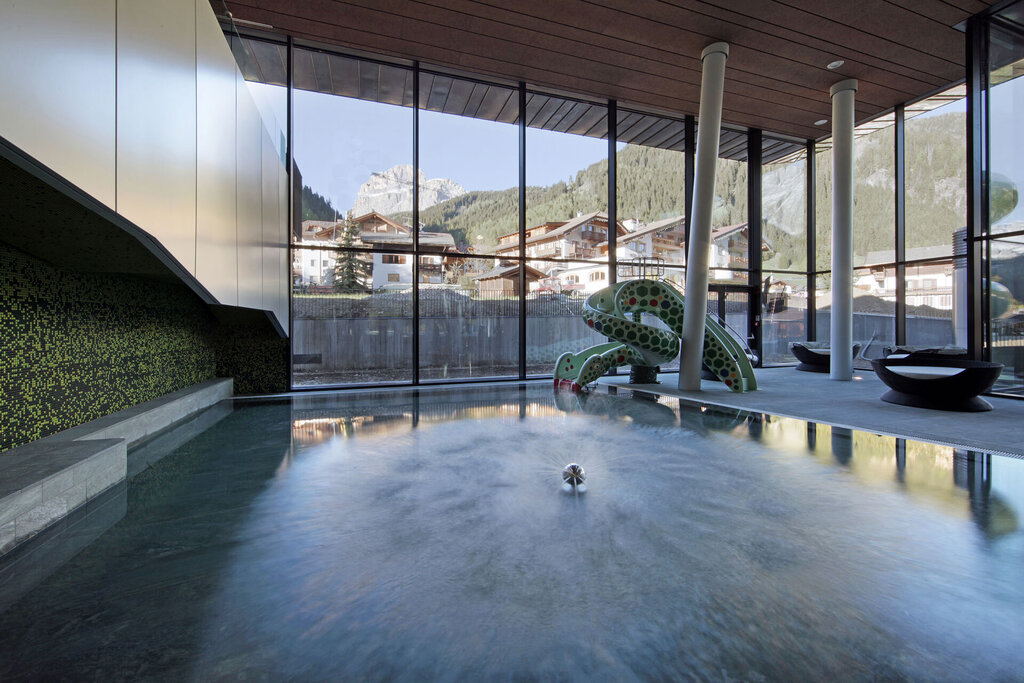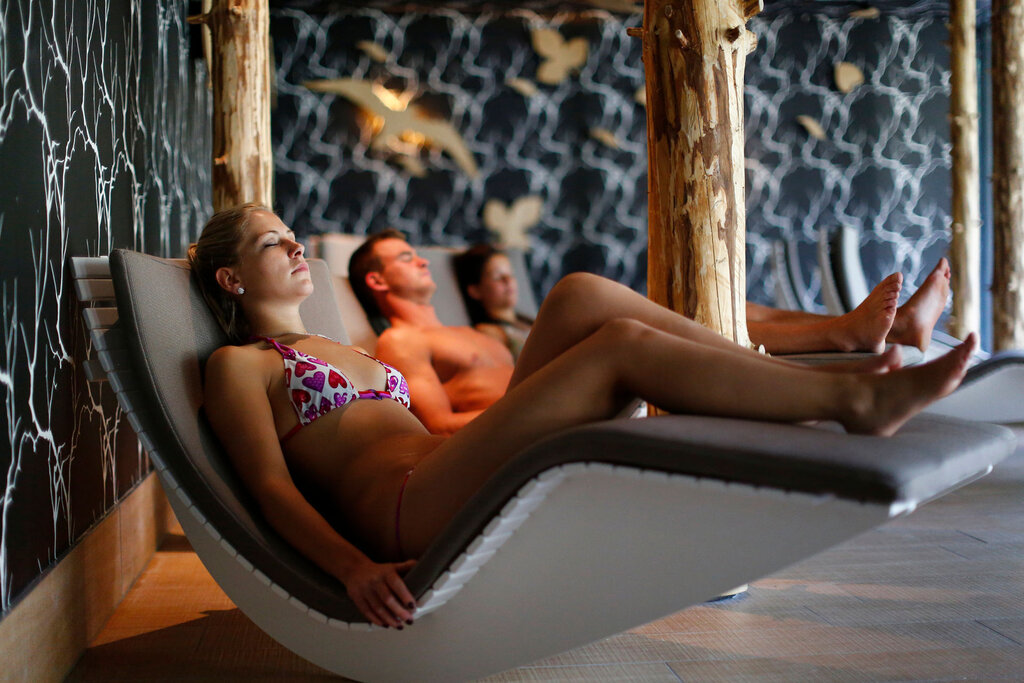 Opening hours
22 December 2022 - 8 January 2023: every day from 10:00 to 21:00
9 January - 11 April 2023
- Monday, Wednesday, Friday, Saturday, Sunday from 14:30 to 21:00
- Tuesday, Thursday from 10:00 to 21:00
Prices
Adults € 17 up to 2.30 hours
Juniors (born after 26.11.2006) € 9 up to 2.30 hours
Free for children under 4 years
Extra charge for the first half hour € 1; for more € 5
Family ticket (2.30 hours) 2 adults + 2 juniors € 43
Family ticket (2.30 hours) 2 adults + 3 juniors € 52
5 entries pass adults (2.30 hours) € 69
5 entries pass juniors (2.30 hours) € 36
Discount for PanoramaPass holders
The entry ticket "Dòlaondes" is valid for the "Water & Fun" area