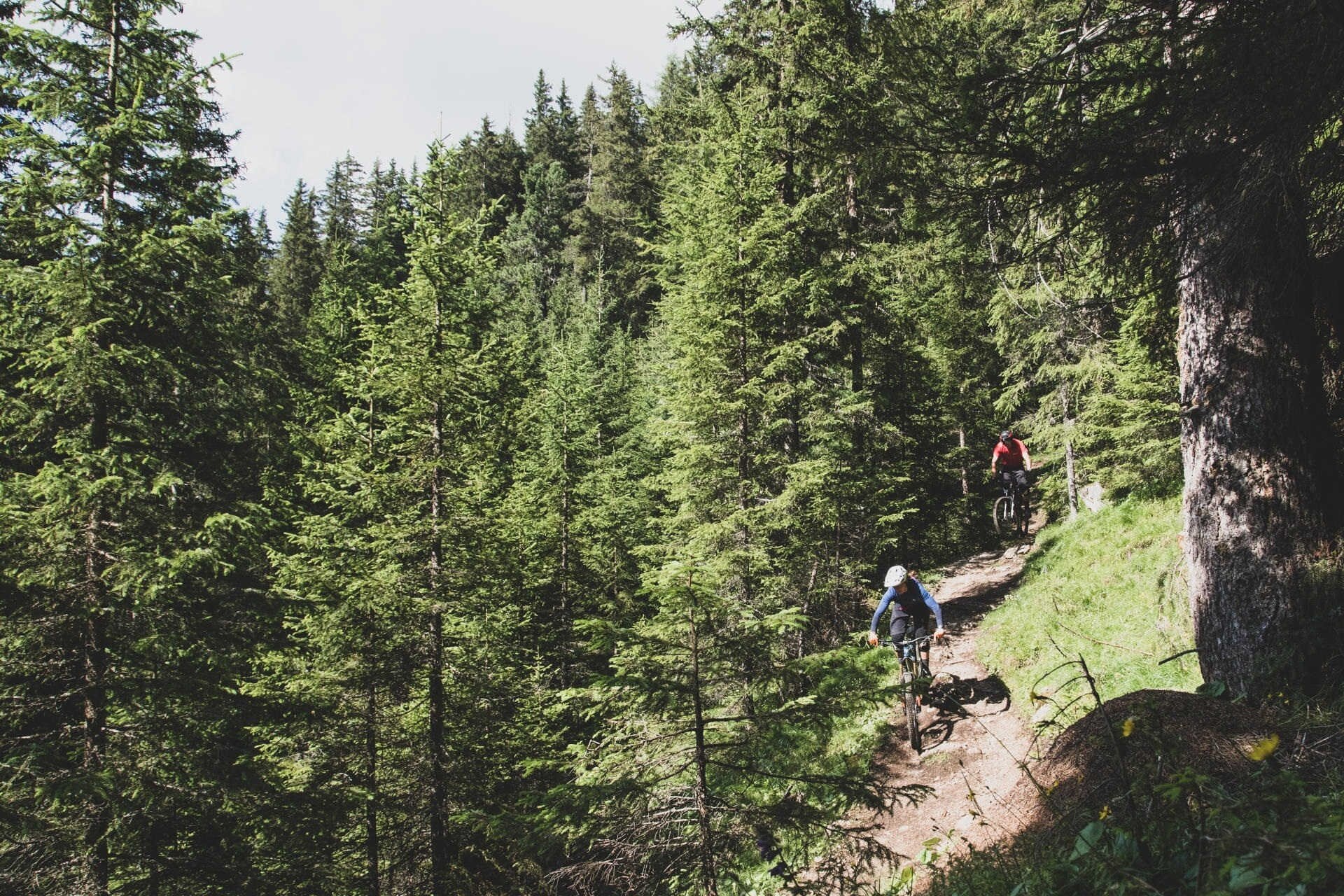 Enduro line with starting point nearby the bridge just above Ciampolin refuge.

Demanding trail. The first stretch is characterised by a crosspiece, where you constantly need to push and pedal (ideal for an e-bike), followed by a central relaunch, brief yet steep and challenging. ...
After overcoming it, you'll face a portion with steep slopes and technical transitions on a natural path, whose ground is rich in stones and roots. Braking and traction control are essential.
To access the trail, follow the directions: Col dei Rossi > Double-U trail. For the return: Infinity trail to Pian de Frataces - Lupo Bianco or to Canazei.
You can easily reach Fassa Bike Park by lift from Canazei, Campitello or Alba. The access is included in the bike pass or in the Dolomiti Supersummer ticket, which allows access to a wider resort. Inside the park you will find trails of varying difficulty. If it's your first time here, we recommend turning to a FassaBike MTB School guide.

Author's advice: Be progressive in approaching the park's trails, starting from the easy ones and then increasing the difficulty. On the first lap, be careful and stop if you have any doubt, to study the path to follow. Don't overestimate your skills.
Read all