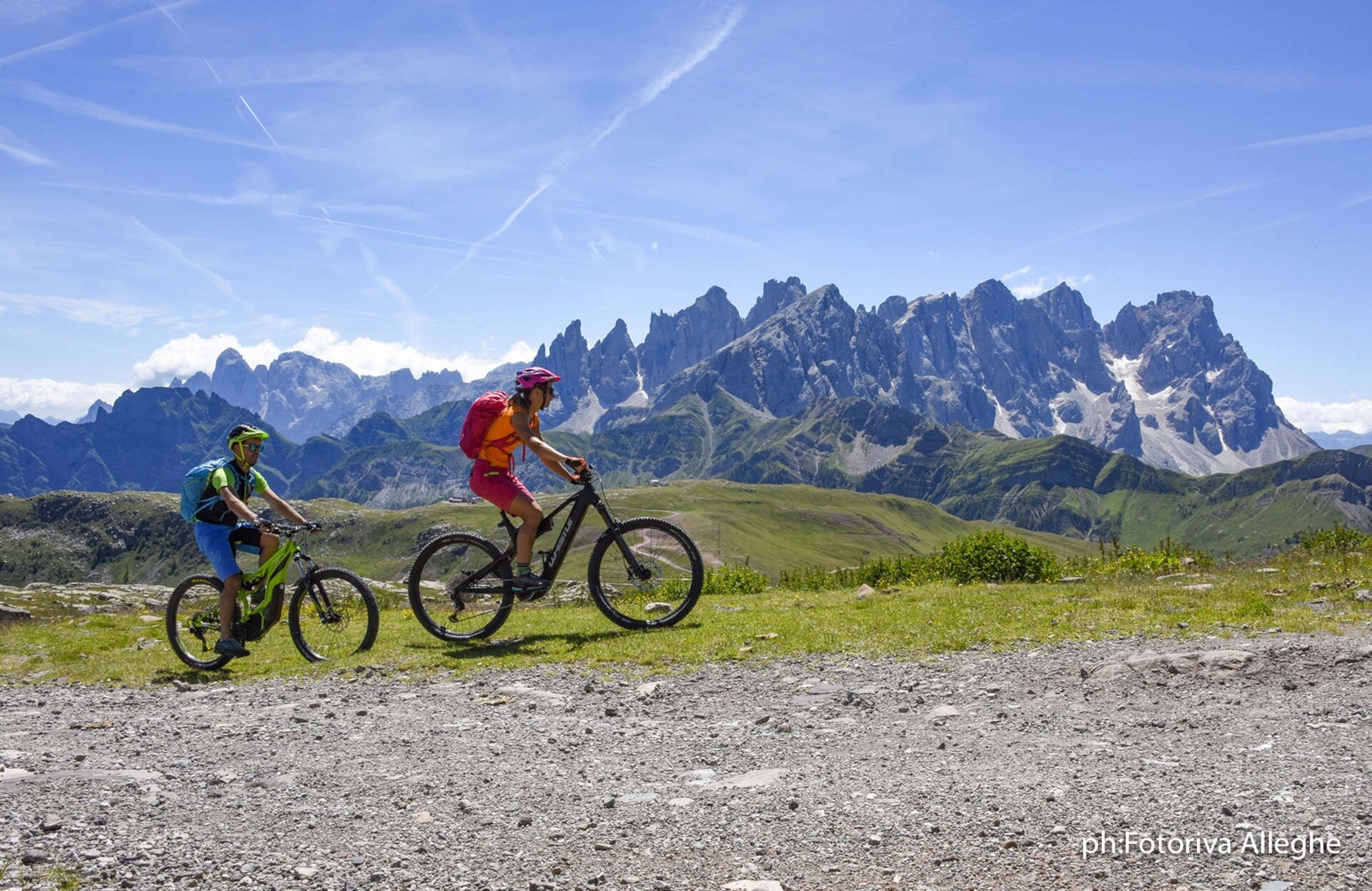 It's one of the longest loops of San Pellegrino Bike Trail, that allows to pedal from the pass to Falcade, on a route shared with hikers.

You pedal along a heterogeneous route, frequented by hikers as well, thereby it's recommended to reduce your speed. Starting from the pass, ...
for the first kilometre follow the state road 'till the crossroads to Fuciade/Valfredda. Take the paved road on the left to Flora Alpina refuge. From here proceed in the woods, following the mule track (trail sign CAI no. 694 - Campo Podin) that, after 4 km, arrives at the panoramic hamlet of Somor (Falcade Alto). At the edge of the residential area, get back onto the path that leads halfway to the district of Le Coste. You enter the south part of Falcade and then return in the opposite direction, following the easy promenade that touches the village's "Piana". Once reached the resort of Molino, take the lifts. From the mountain station of the chairlift begins the stretch (4 km) that, with a constant gradient, climbs up to Col Margherita. Return by cable car.
You can easily reach San Pellegrino Bike Trail by lift from San Pellegrino Pass (Col Margherita) or Falcade. The access is included in the bike pass or in the Dolomiti Supersummer ticket, which allows access to a wider resort. Inside the park you will find trails of varying difficulty. If it's your first time here, we recommend turning to a FassaBike MTB School guide.

Author's advice: Be progressive in approaching the park's trails, starting from the easy ones and then increasing the difficulty. On the first lap, be careful and stop if you have any doubt, to study the path to follow. Don't overestimate your skills.
Read all