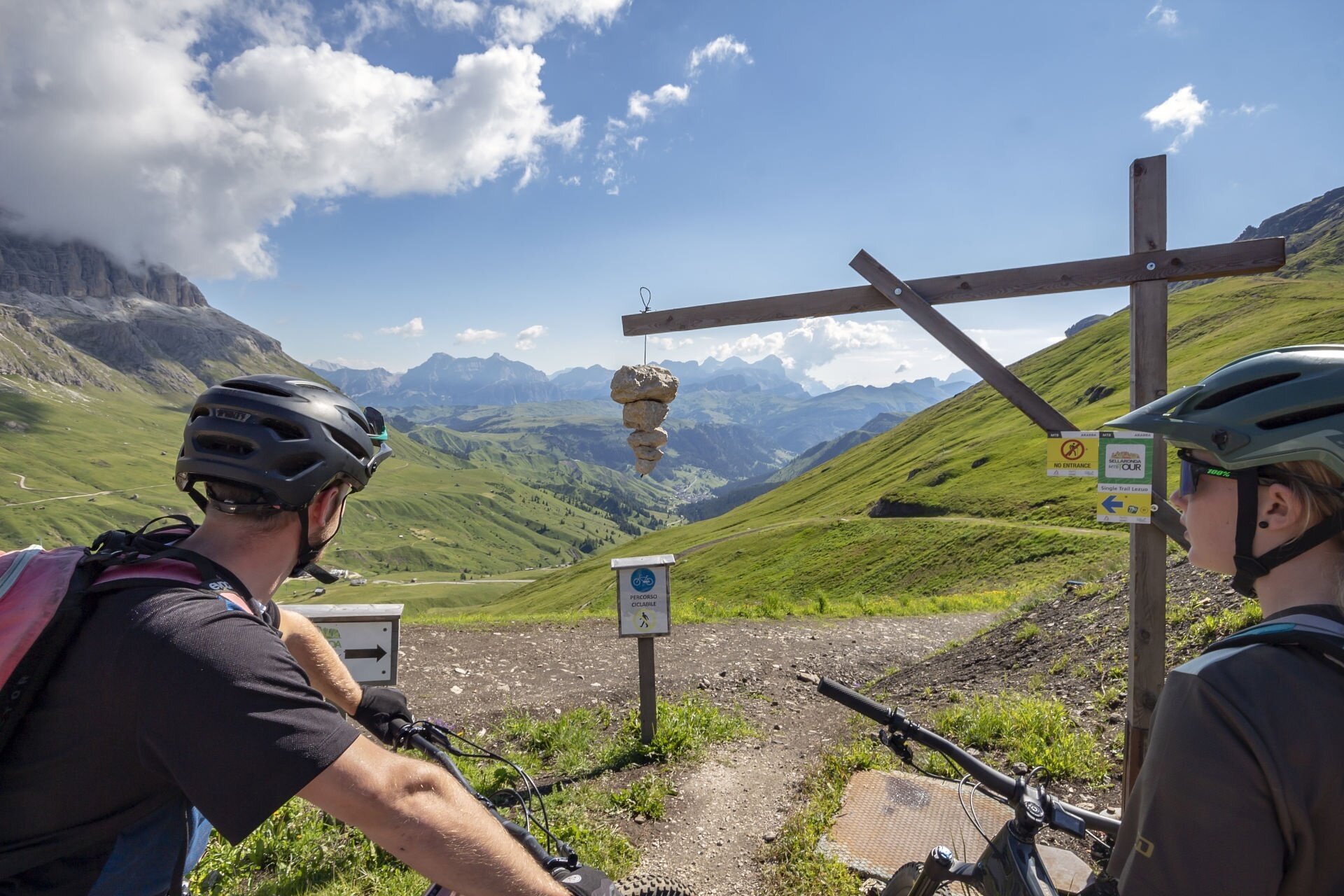 From Col dei Rossi, reach the trail's joint nearby Fredarola refuge. It's the access to The Col and Infinity lines.

Lezuo is a panoramic, flow-style trail. With The Col and All Fever, it forms the improvement trio. Here bikers can improve their technique, on a path characterized ...
by parabolic turns, optimal visibility and several turns that limit the top speed. A trail not to be taken for granted because of the ground, which in some sections offers poor grip. Once you have reached Col dei Rossi by lift, you need to pedal for 1 km towards Fredarola refuge.
For the return: All Fever trail > gondola from Pont de Vauz to Pordoi pass > Infinity trail to Canazei.
You can easily reach Fassa Bike Park by lift from Canazei, Campitello or Alba. The access is included in the bike pass or in the Dolomiti Supersummer ticket, which allows access to a wider resort. Inside the park you will find trails of varying difficulty. If it's your first time here, we recommend turning to a FassaBike MTB School guide.

Author's advice: Be progressive in approaching the park's trails, starting from the easy ones and then increasing the difficulty. On the first lap, be careful and stop if you have any doubt, to study the path to follow. Don't overestimate your skills.
Read all