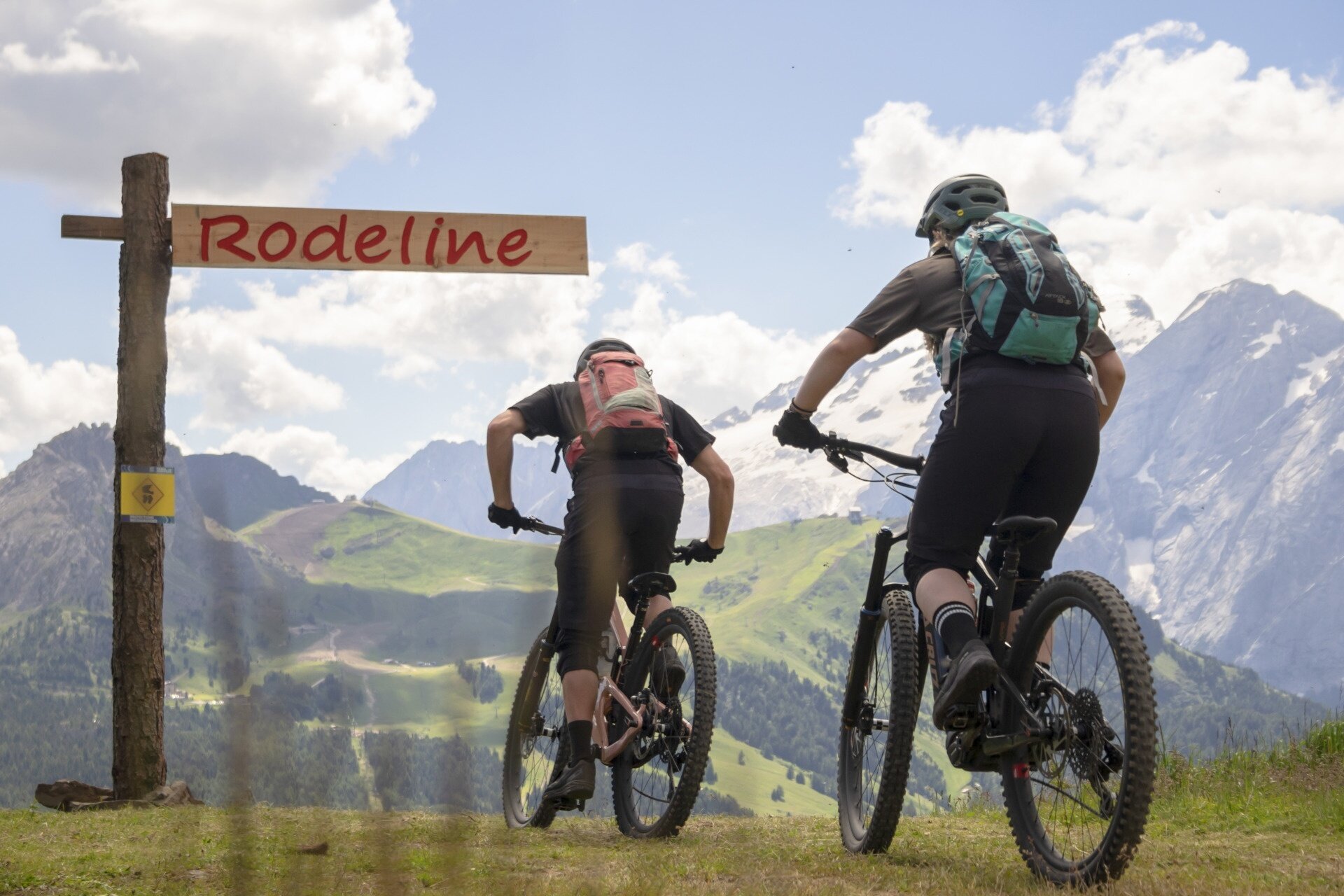 Flow trail that connects Salei refuge to the resort of Pian de Frataces - Lupo Bianco.

Col Rodella's long trail, whose initial and final parts are flow. The first section is fast, characterised by parabolic turns, some table jumps and an easier portion among mountain pines. Halfway ...
the trail, there's a transfer on the ski slope, where it's recommended to slow down and respect the other road users (you may also run into some motor vehicles). After the first turn, you leave behind the forest road and you climb up again (keep a slow pace) and access a halfway natural path, very amusing for enduro lovers. Towards the end, the trail is still flow but slower, since it's entering the woods. Pay attention to the last stretch: you can choose the easy variant on forest road, or deal with a very steep section, for whose root's presence an inspection on foot is recommended (avoid it if it's wet).
You can easily reach Fassa Bike Park by lift from Canazei, Campitello or Alba. The access is included in the bike pass or in the Dolomiti Supersummer ticket, which allows access to a wider resort. Inside the park you will find trails of varying difficulty. If it's your first time here, we recommend turning to a FassaBike MTB School guide.

Author's advice: Be progressive in approaching the park's trails, starting from the easy ones and then increasing the difficulty. On the first lap, be careful and stop if you have any doubt, to study the path to follow. Don't overestimate your skills.
Read all