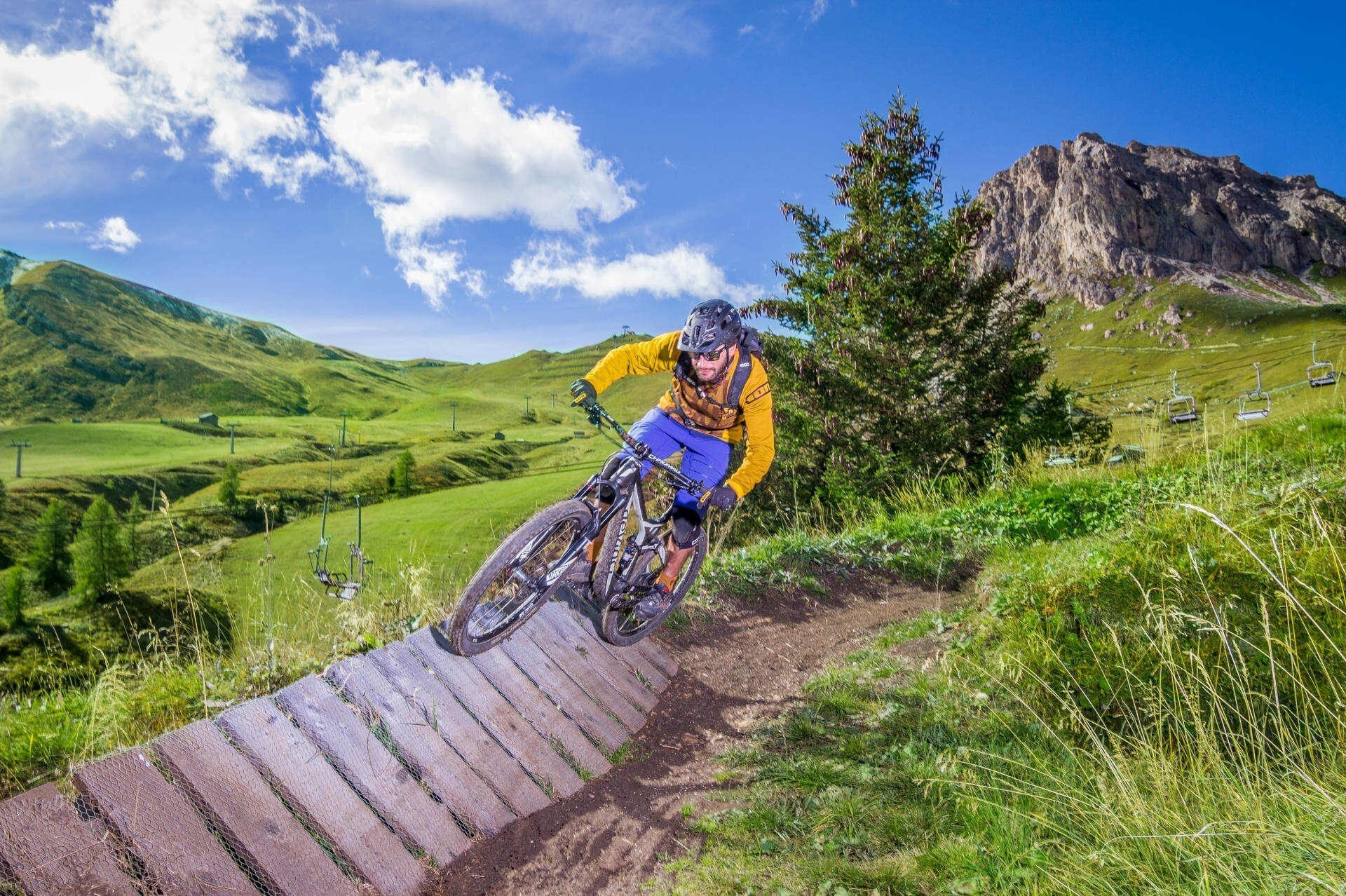 From Pordoi Pass, behind the mountain station of Vauz - Pordoi gondola, by Fodom refuge (Arabba).

Flow line entirely worked that presents a smooth, amusing and well-beaten trail. There are no trees, therefore the visibility is optimal along the whole path. It's an ideal route for ...
bikers eager to improve their technique, since it's rich in parabolic turns, bridges, hills and the speed is never too high.
To access the trail, follow the directions to: Col dei Rossi > Lezuo trail > All Fever trail > gondola from Pont de Vauz to Pordoi Pass. For the return: gondola from Pont de Vauz to Pordoi Pass > Infinity trail to Canazei.
You can easily reach Fassa Bike Park by lift from Canazei, Campitello or Alba. The access is included in the bike pass or in the Dolomiti Supersummer ticket, which allows access to a wider resort. Inside the park you will find trails of varying difficulty. If it's your first time here, we recommend turning to a FassaBike MTB School guide.

Author's advice: Be progressive in approaching the park's trails, starting from the easy ones and then increasing the difficulty. On the first lap, be careful and stop if you have any doubt, to study the path to follow. Don't overestimate your skills.
Read all