4,000 sqm in "splash" version await you at the Camping Vidor Family & Wellness Resort in Pozza di Fassa!
Indoor and outdoor pools in front of Catinaccio, 2 closed slides and 1 for inflatables, "kids spray park", spa and beauty farm turn the heads of children, as well as mom and dad! The centre, which opened in 2017, is also open to the public. Give yourself time, rediscover the pleasure of being together and take care of yourself thanks to a wide range of personalized treatments, even in tandem (parents-children). The Vidor di Pozza Aquapark, at the mouth of the Val San Nicolò, offers a mix of attractions specifically designed to meet the needs of young and old. Water games, splashes and lots of laughter are guaranteed by the Pezzei family, which since 1975 has managed the campsite with passion and professionalism, winning prestigious international awards in the field of outdoor tourism, distinguishing itself for innovation, environmental sustainability and, not least, for excellent hospitality.
Nudist sauna area, access allowed only without costume. Entrance to the aquapark for children under 2 years old with compulsory containment costume. Aquapark entrance, massages and treatments are available upon reservation.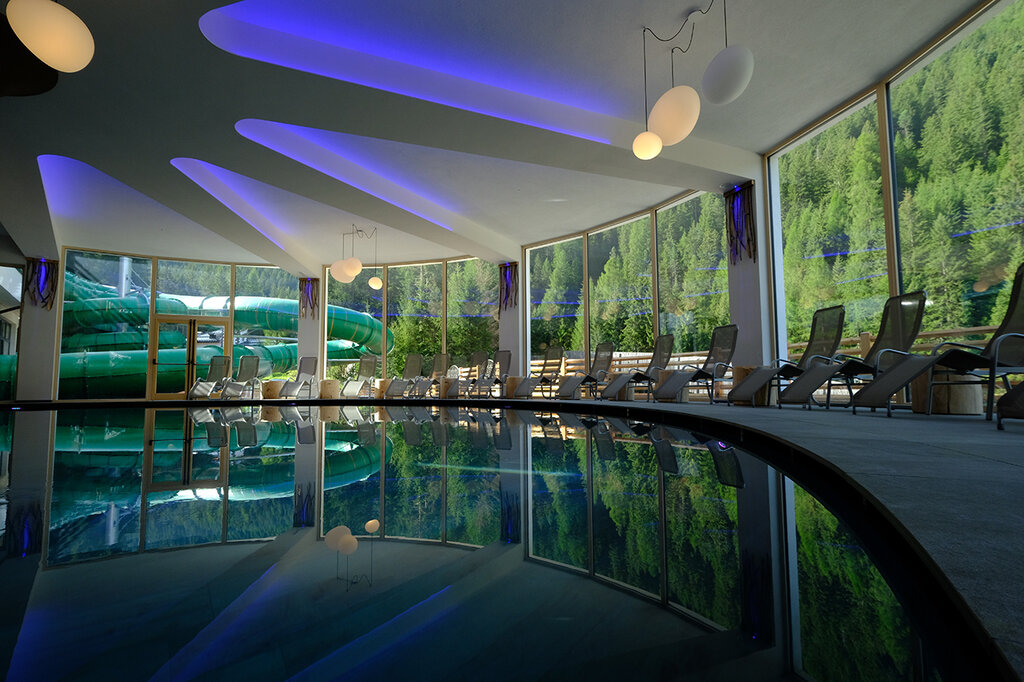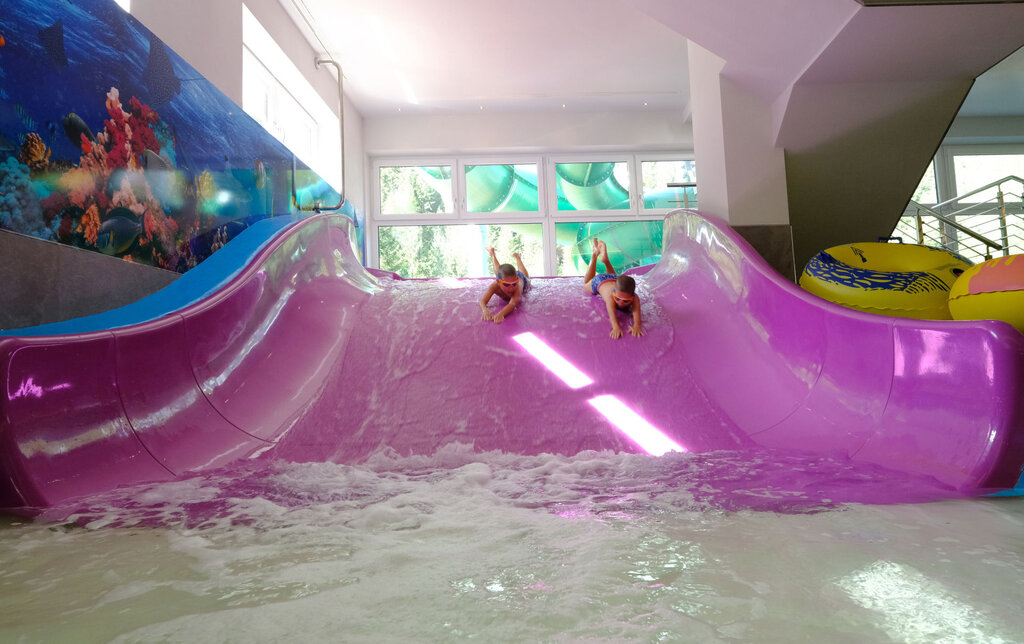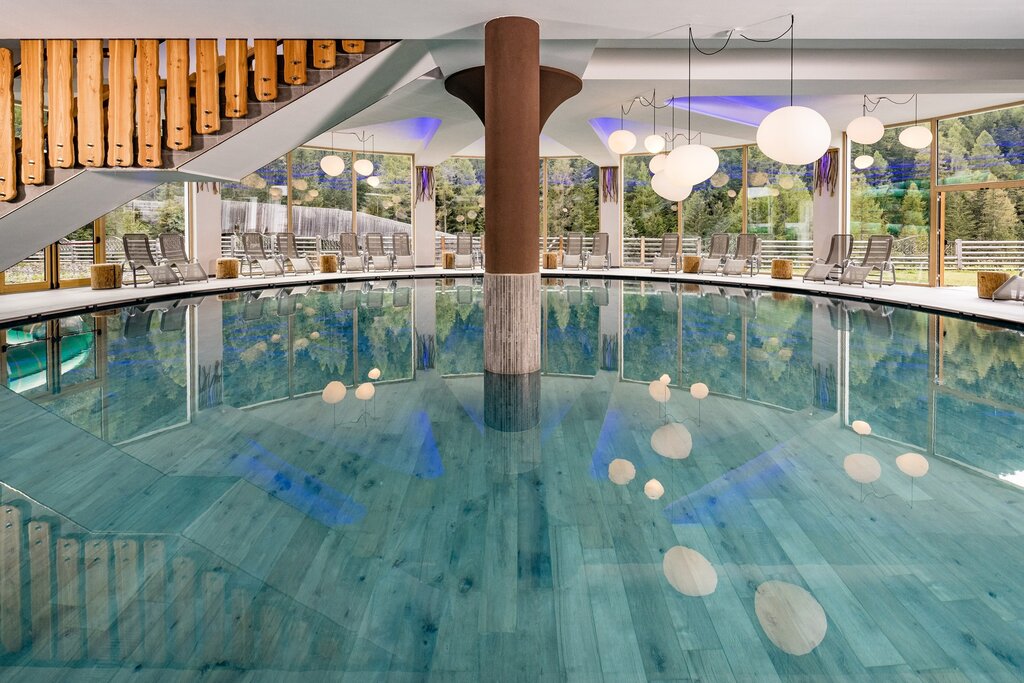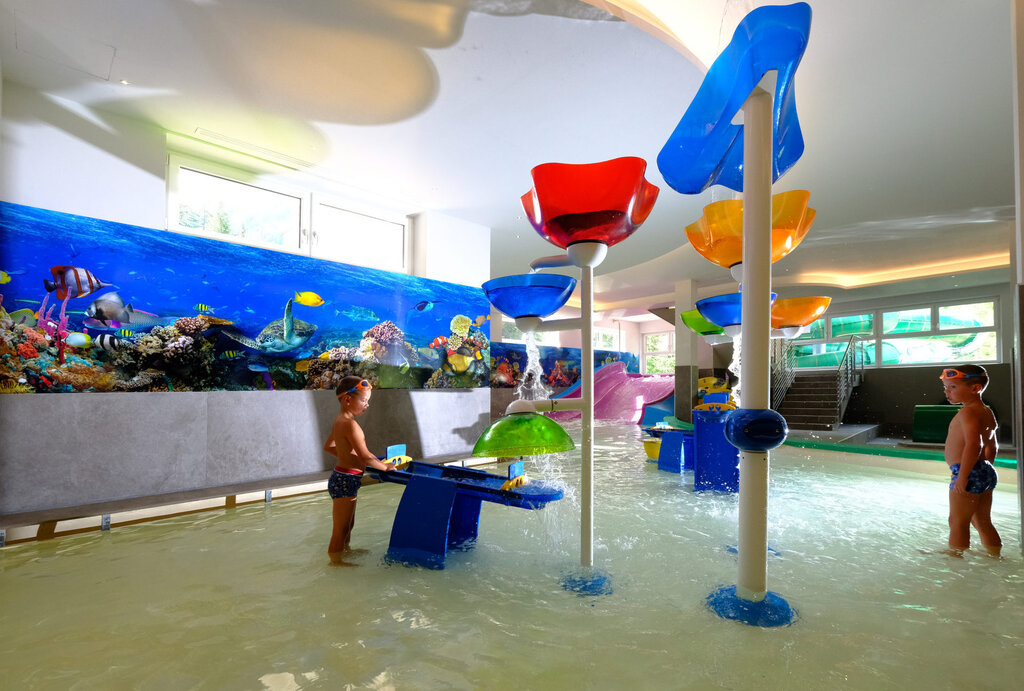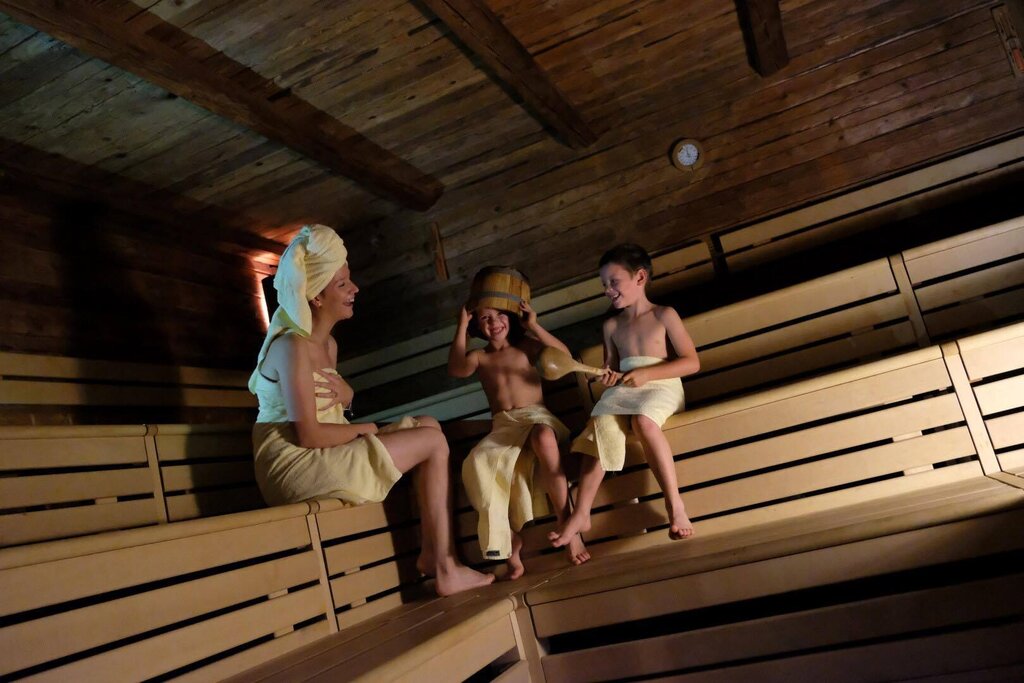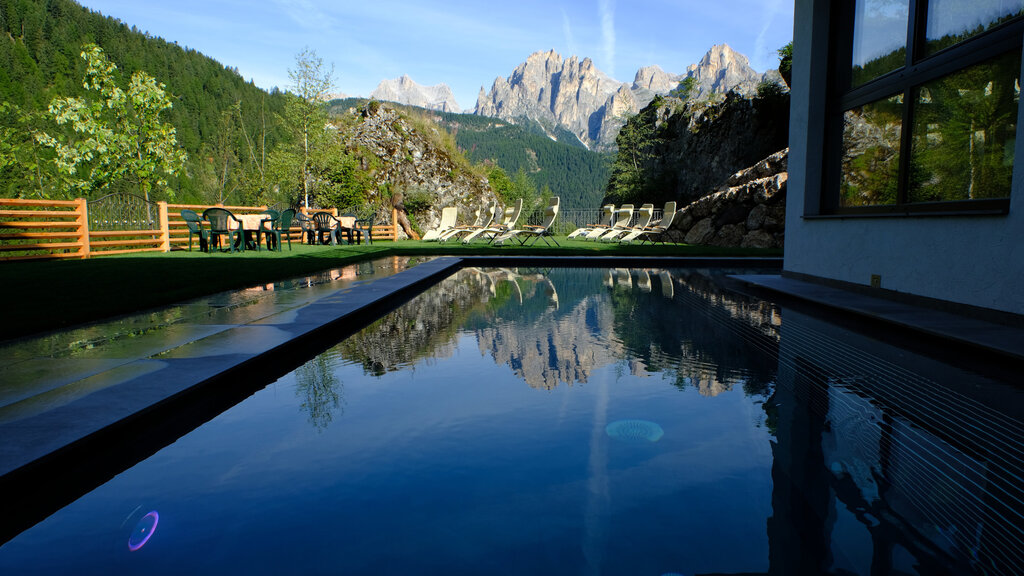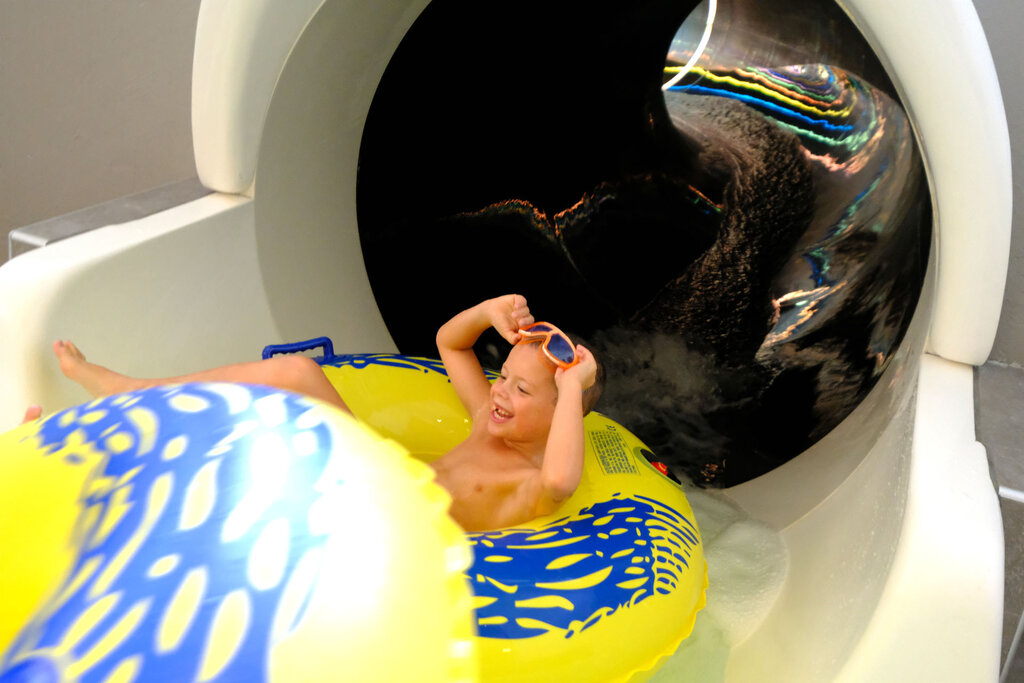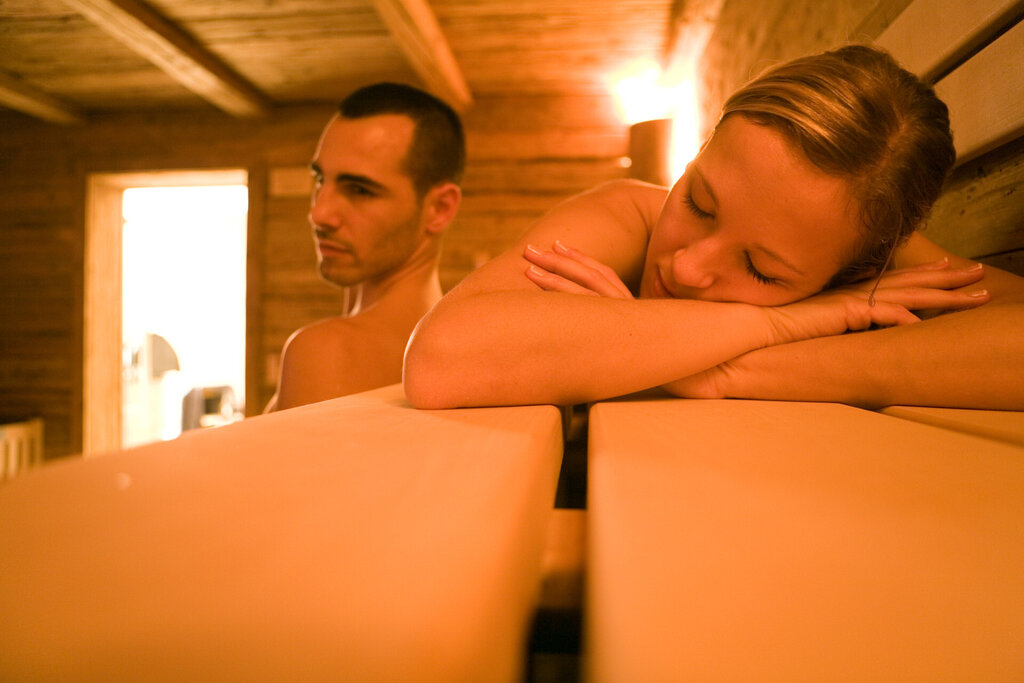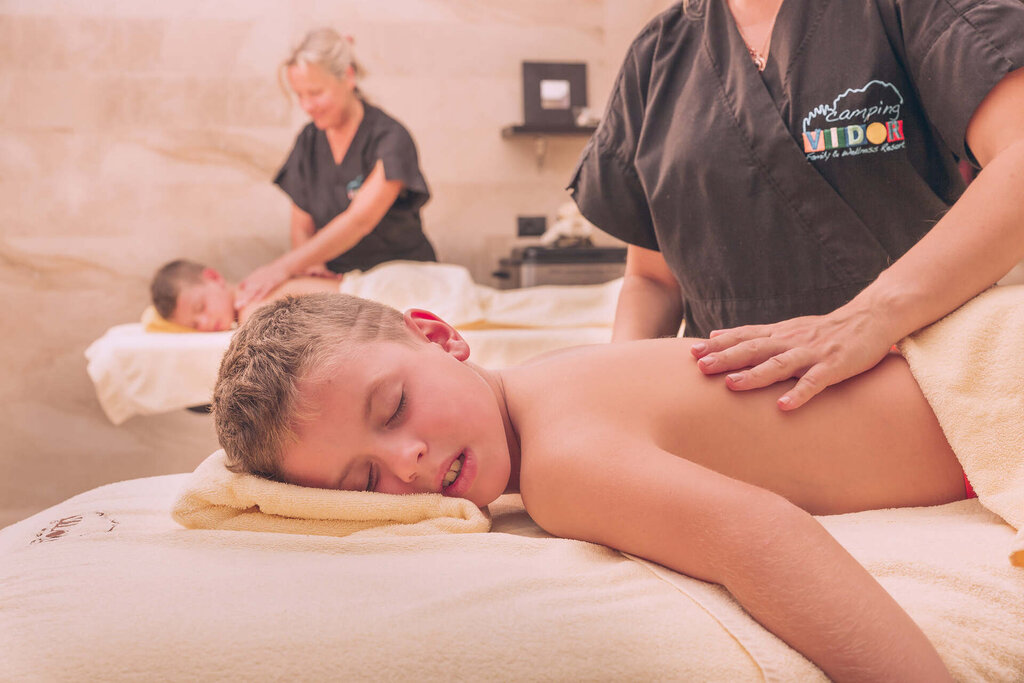 Opening hours
12 December 2022 - 19 March 2023: every day from 10:00 to 20:00
20 March - 1 May 2023
- Monday, Tuesday, Wednesday, Thursday, Friday from 14:00 to 20:00
- Saturday from 10:00 to 21:00
- Sunday from 10:00 to 20:00
27 May - 31 July 2023: every day from 10:00 to 20:00
21 August - 5 November 2023: every day from 10:00 to 20:00
Wellness centre hours: from 2.00 p.m. to 7.00 p.m.; saturdays from 2.00 p.m. to 8.00 p.m.
ONLY by reservation
Prices
Aquapark: single ticket adults and youths (from 15 years) entry fee for 1.5 hours, from 6.30 p.m., € 9
Aquapark: single ticket children(accompanied by an adult, 2-14 years) for 1.5 hours, from 6.30 p.m., € 5
Aquapark: single ticket adults and youths (from 15 years) entry fee for 3 hours € 15
Aquapark: single ticket children (accompanied by an adult, 2-14 years) for 3 hours € 5
Aquapark: single ticket Happy Family (2 adults + 2 children) for 3 hours € 37
Aquapark: daily ticket adults and youths (from 15 years) € 20
Aquapark: daily ticket children (accompanied by an adult, 2-14 years) € 9
Aquapark: daily ticket Happy Family (2 adults + 2 children) € 54
Wellness & Beauty + Aquapark: single ticket adults and youths (from 15 years) for 1.5 hours, from 6.30 p.m., € 20
Wellness & Beauty + Aquapark: single ticket children (accompanied by an adult, 2-14 years) for 1.5 hours, from 6.30 p.m., € 12
Wellness & Beauty + Aquapark: single ticket adults and youths (from 15 years) for 3 hours € 25
Wellness & Beauty + Aquapark: single ticket children (accompanied by an adult, 4-14 years) for 3 hours € 14
Wellness & Beauty + Aquapark: single ticket Happy Family (2 adults + 2 children) for 3 hours € 62
Wellness & Beauty + Aquapark: daily ticket adults and youths (from 15 years) € 30
Wellness & Beauty + Aquapark: daily ticket children (accompanied by an adult, 2-14 years) € 17
Wellness & Beauty + Aquapark: daily ticket Happy Family (2 adults + 2 children) € 75
All the prices here indicated are valid for those guests who are not staying at the Camping Vidor Family & Wellness Resort