Located along the main Strèda de Parèda, the Bar Esso - which inherits its name from a gas station that was abandoned in the 1960s - is a reference point for Canazei residents and tourists.
One of the few bars with an annual opening, Esso has a measured and welcoming interior space, with pleasant wooden furnishings, and a large dehor that can also be used in winter. They are served, in addition to excellent coffee, cappuccino and chocolate with cream, aperitifs based on Trentino and national wines, cocktails, craft beers, Trentino grappas and other spirits. The bar, since breakfast, offers croissants, traditional Ladin cakes, strudels and pastries, as well as hot sandwiches and toast for quick snacks and a good assortment of ice cream.
The Esso Bar also boasts an e-bike charging service and free wi-fi. Small and medium-sized pets welcome.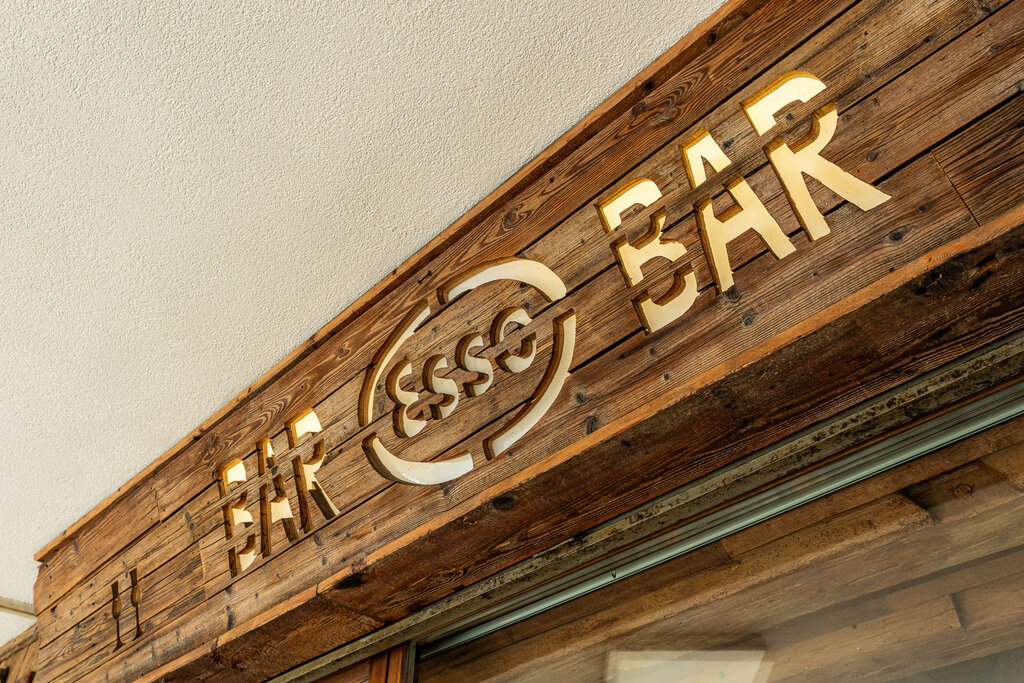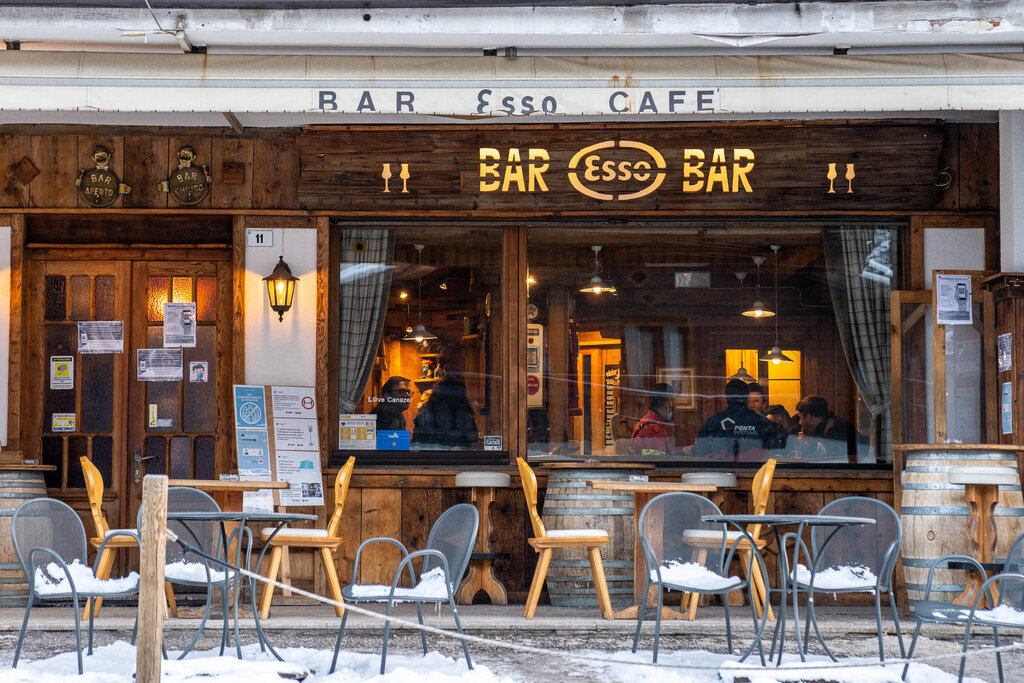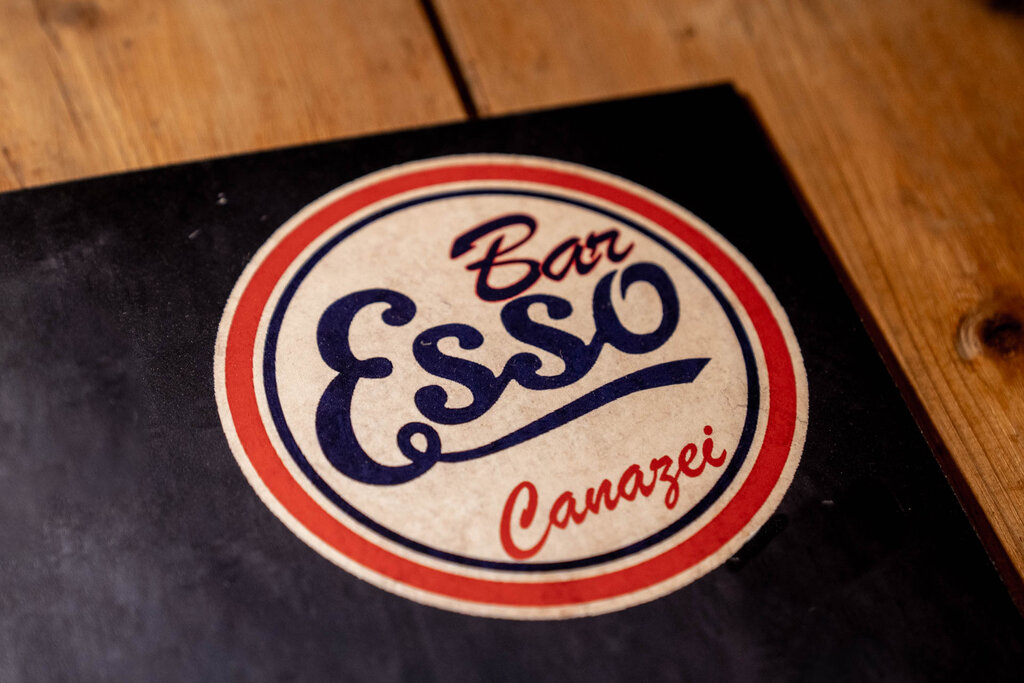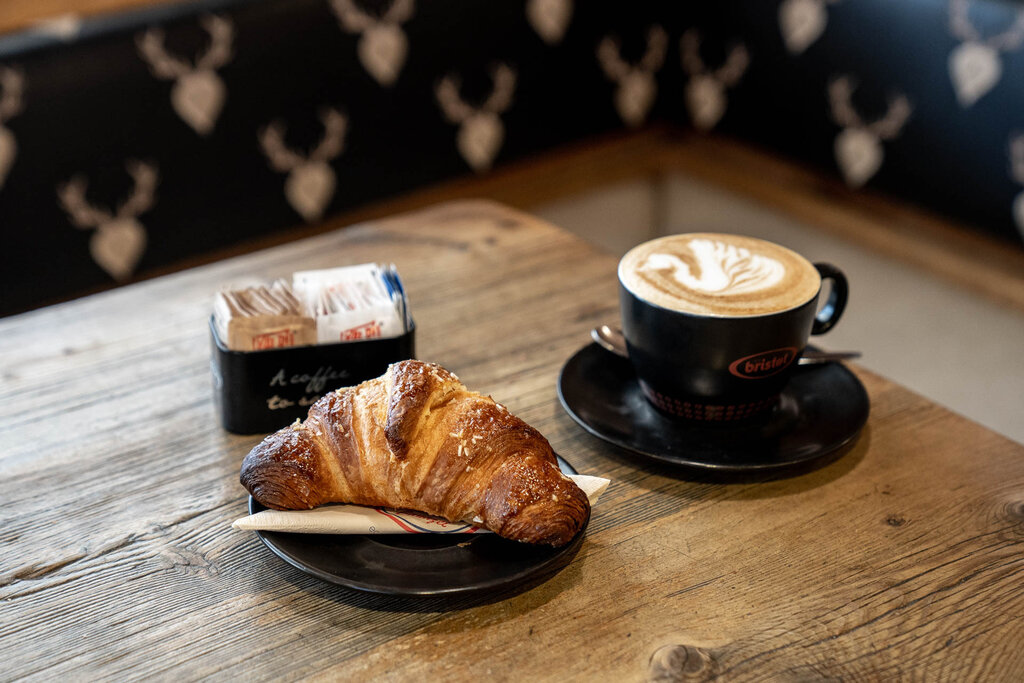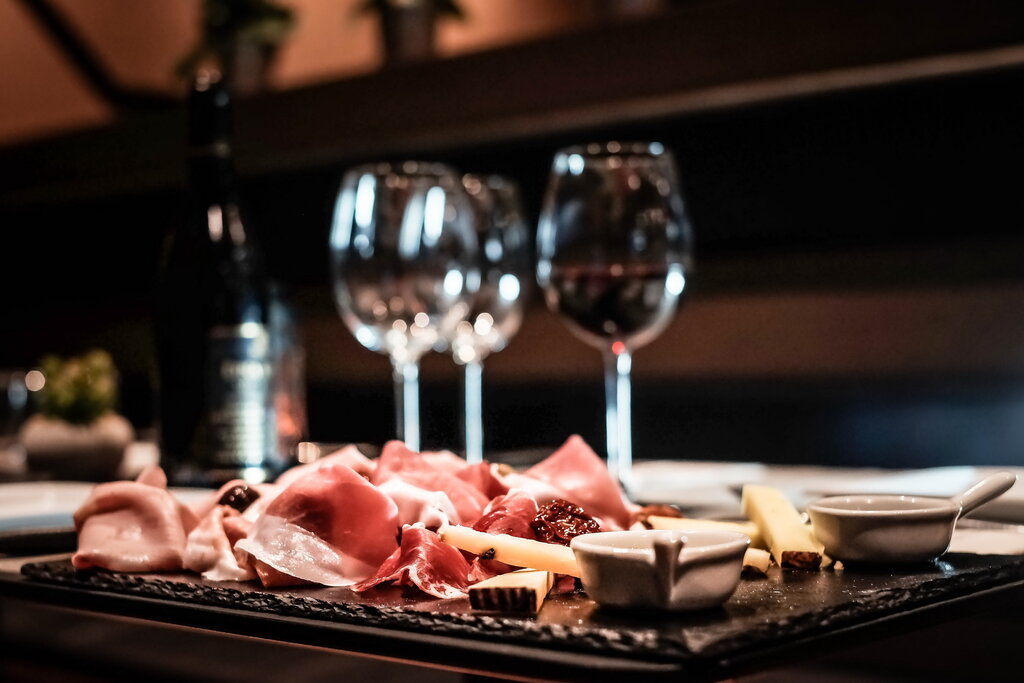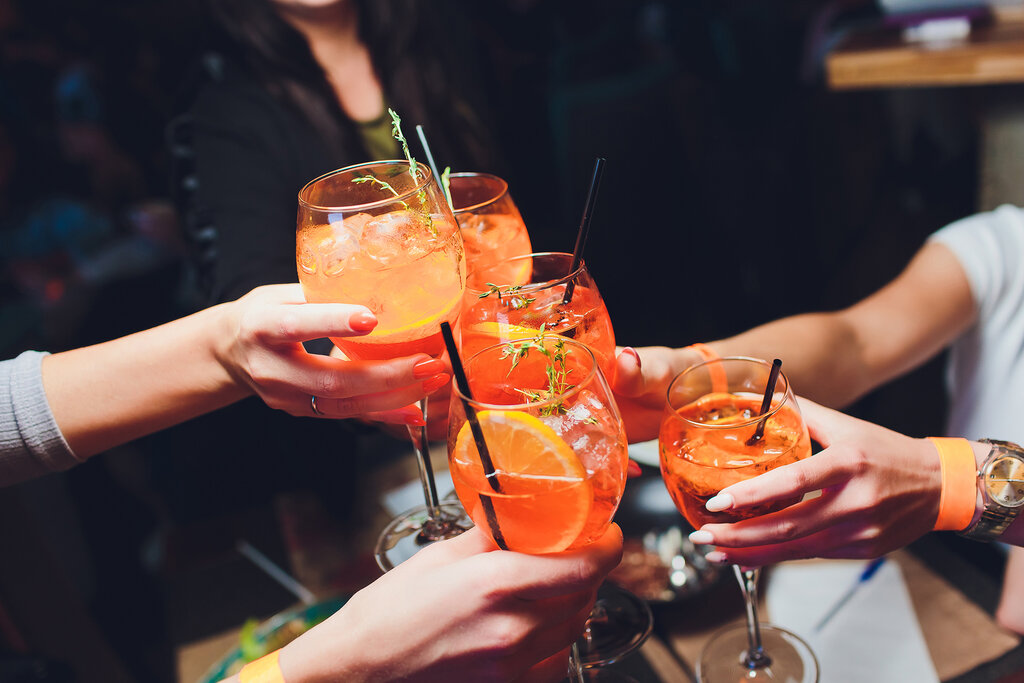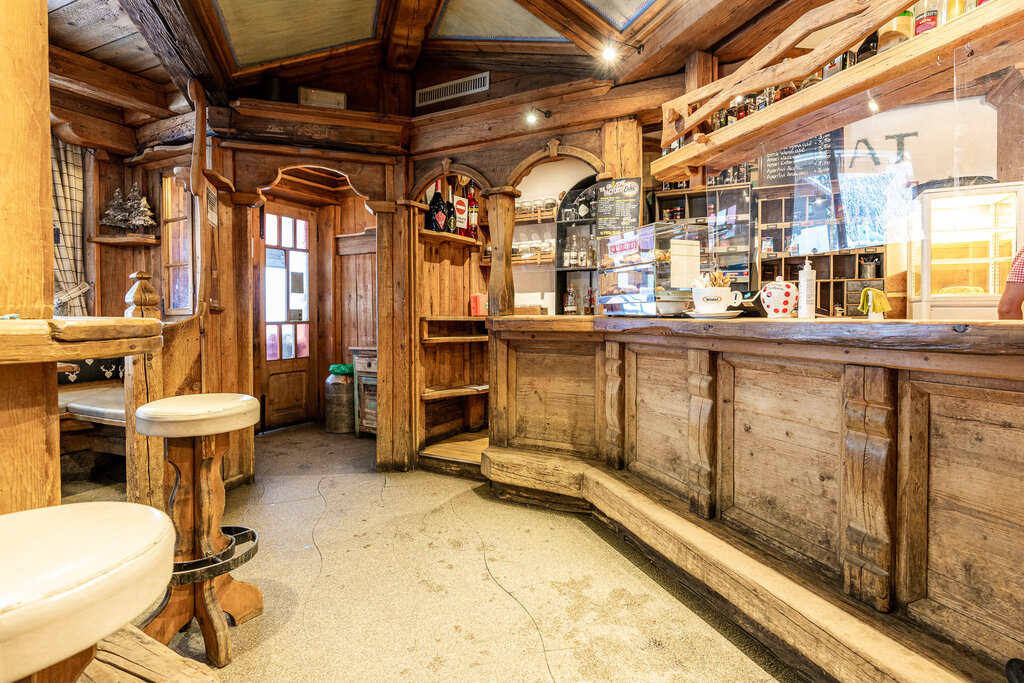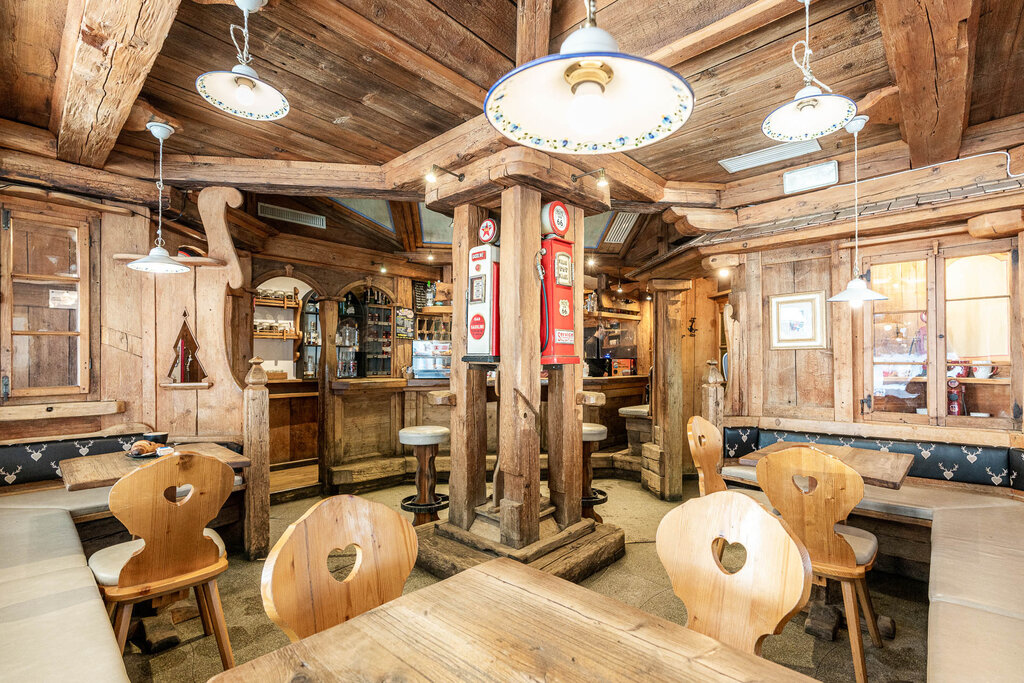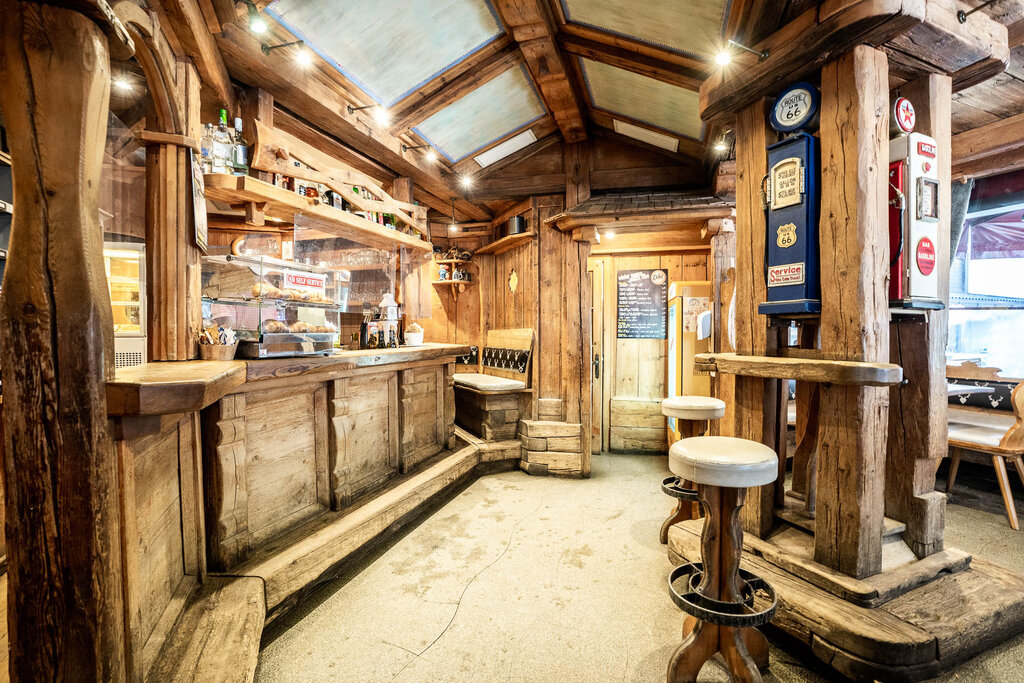 Opening hours
1 December 2022 - 30 September 2023: every day from 06:30 to 20:00