The ranch, managed by Carlotta Buonomini, hosts only horses recovered from mistreatment, re-educated with patience and much love.
The Charlotte Horse Riding stables are located in Campitello, in the plain of "Ischia", and is one of the few in the valley open all year round. It is a FISE (Italian Equestrian Sports Federation) center specialized in country riding - American or English - with guides and qualified instructors, which stands out from the others for hosting horses recovered from mistreatment or abandoned, patiently re-educated following the gentle technique of the American Monthy Roberts. To date, the center has saved about thirty animals and has about 20 in the enclosures.
Carlotta and her staff organize walks and lessons, in the green of nature or in the snow, from 30 minutes up to trekking that last a whole day, suitable for everyone. Cross the meadows that line the "Avisio" stream and climb, in the woods, to panoramic points to admire the villages from above with the peaks of Pordoi and Gran Vernel within sight. Possibility to book pony rides for children and romantic rides as a couple in the frame of the Dolomites. Equestrian Ski Dragging is also practiced in winter.
At Carlotta's ranch you will also find the very sweet Scottish cattle "Floki", the Czechoslovakian wolf "Jack" and some nice goats.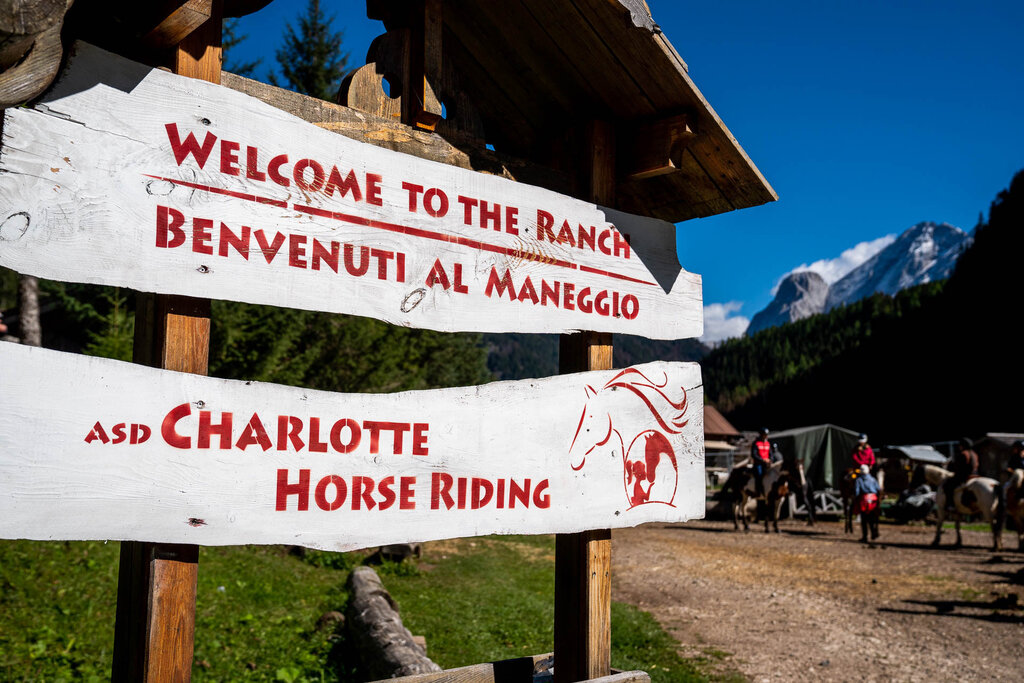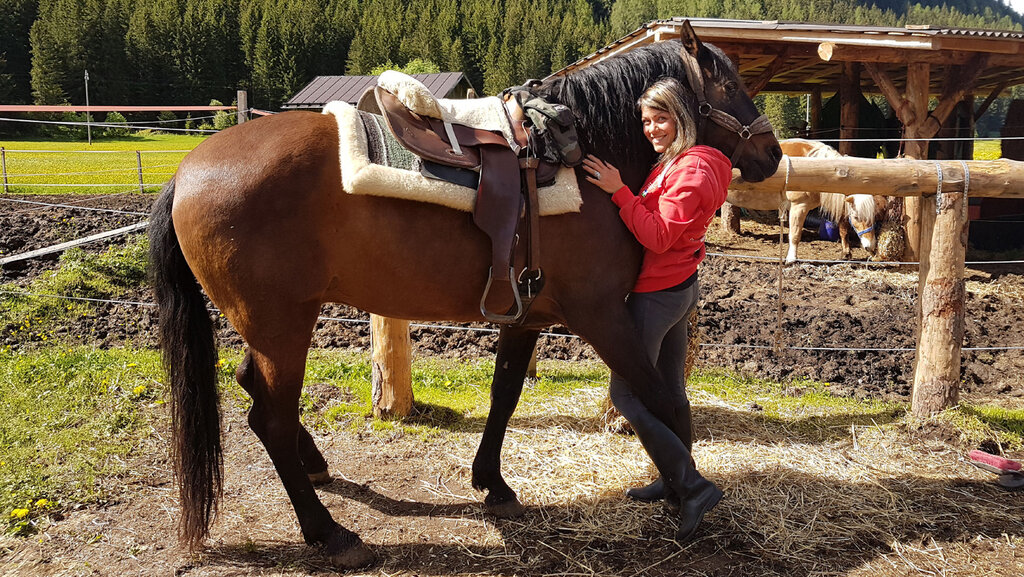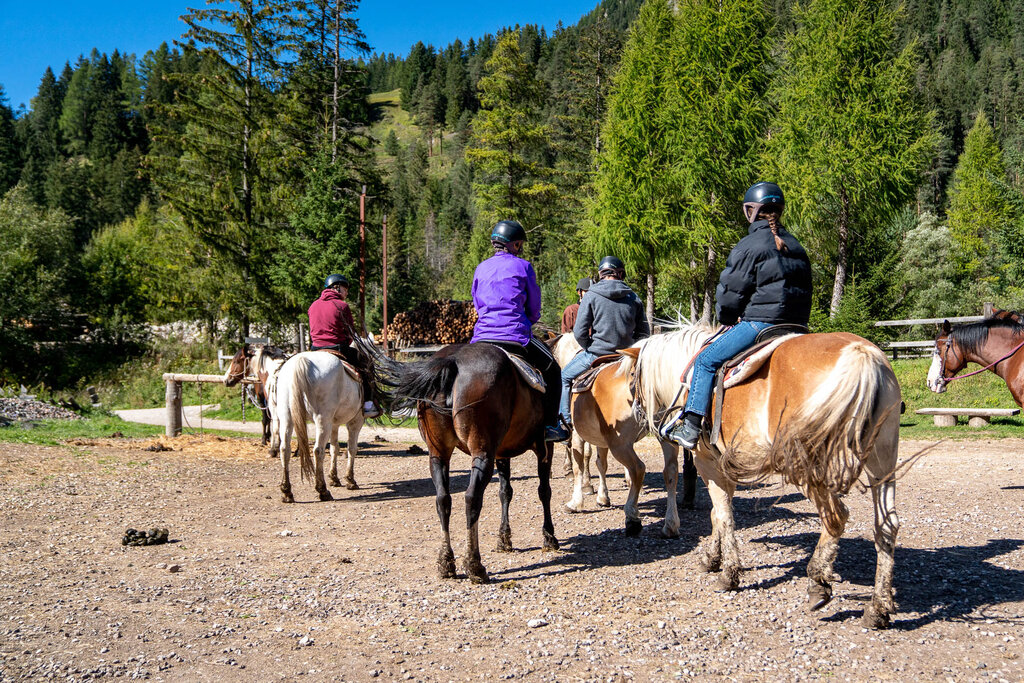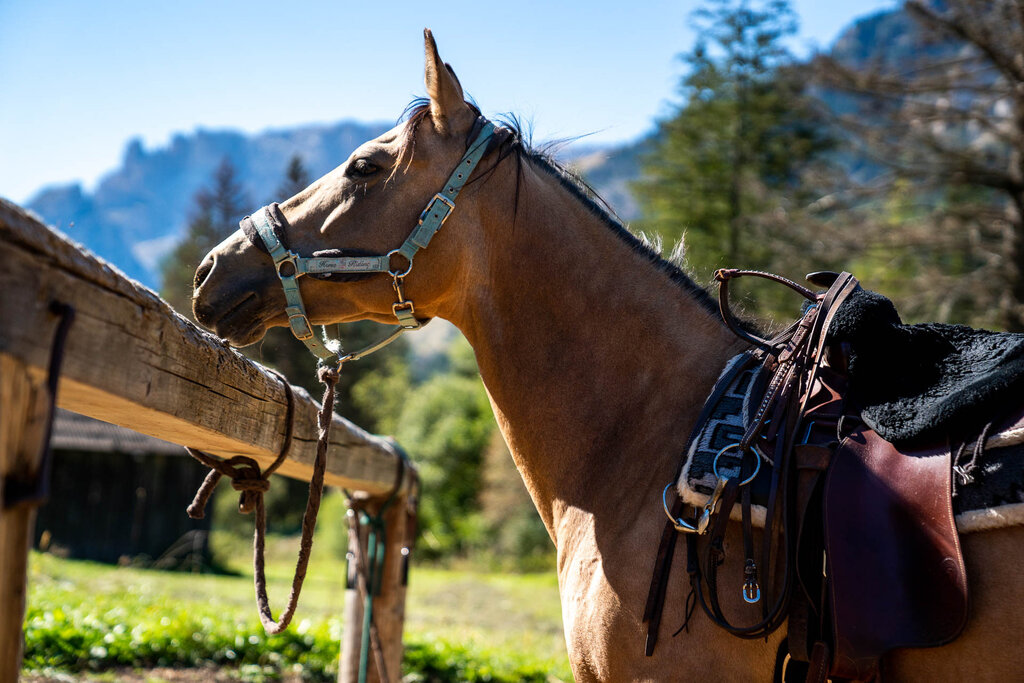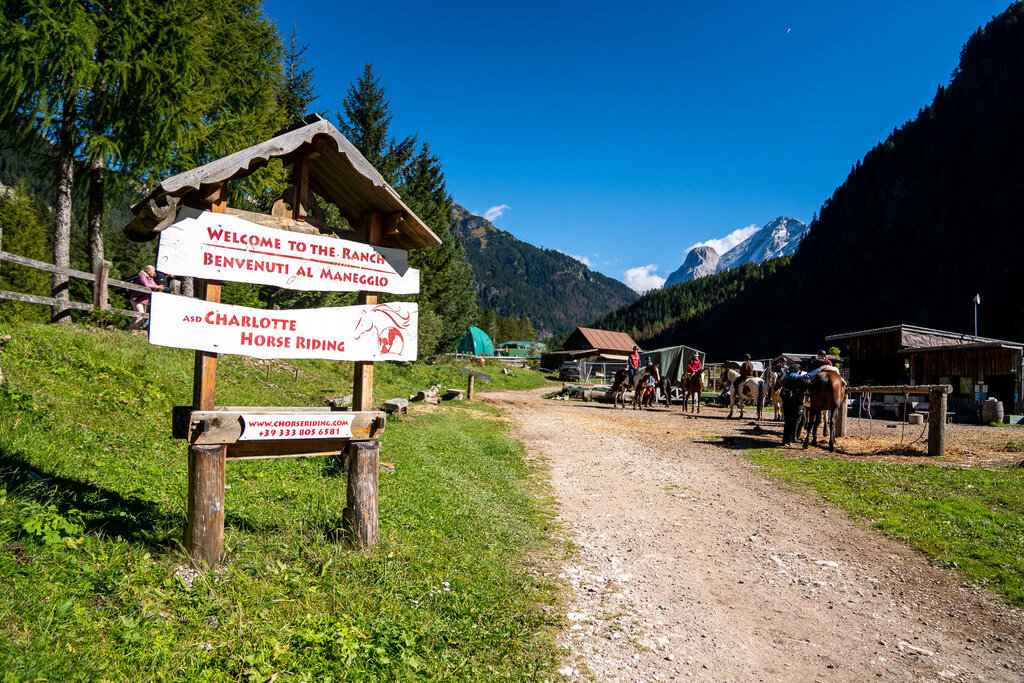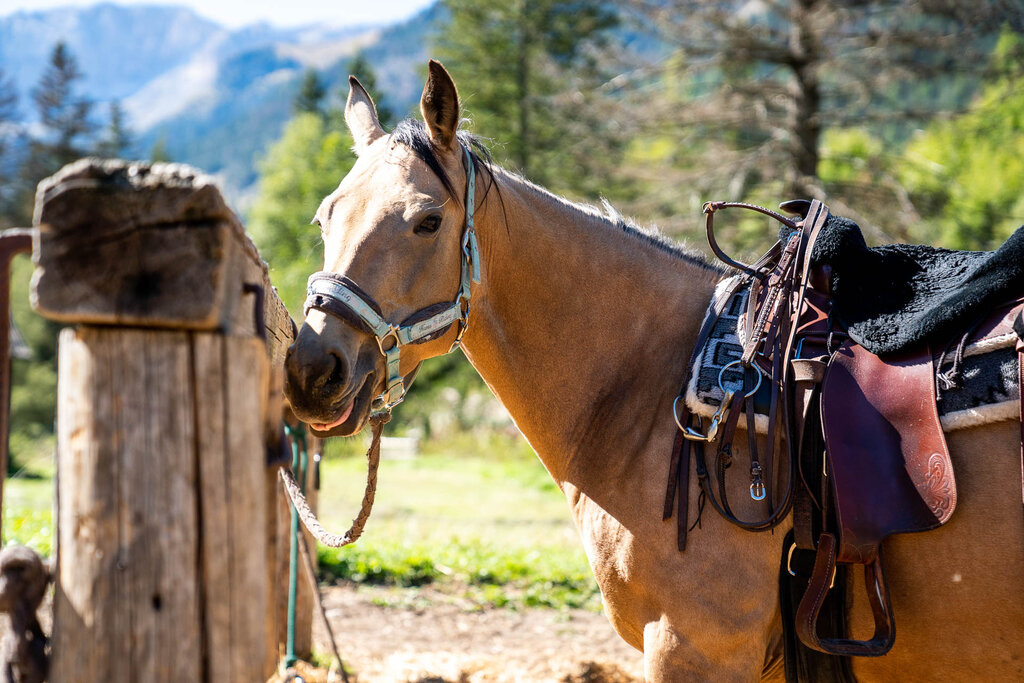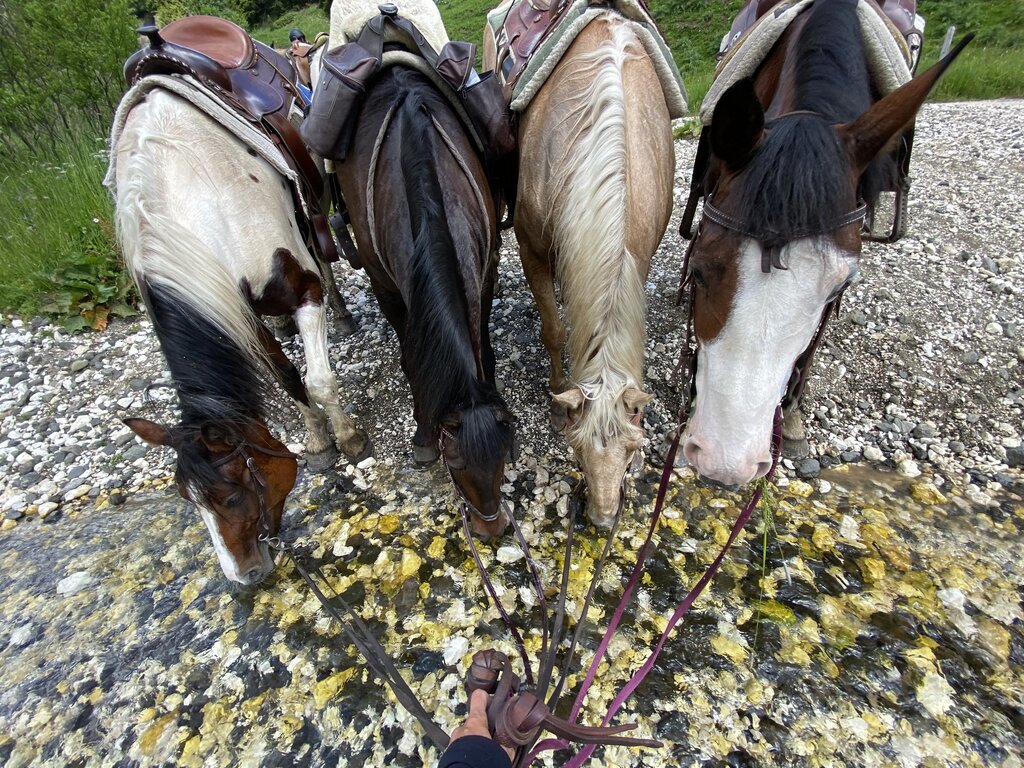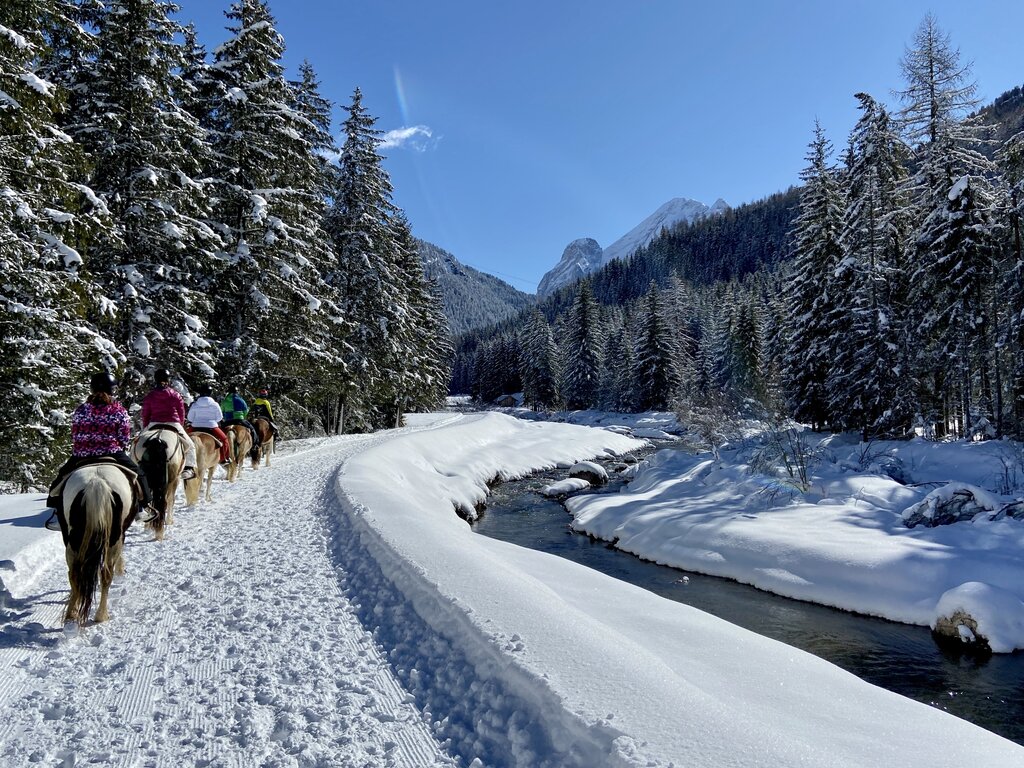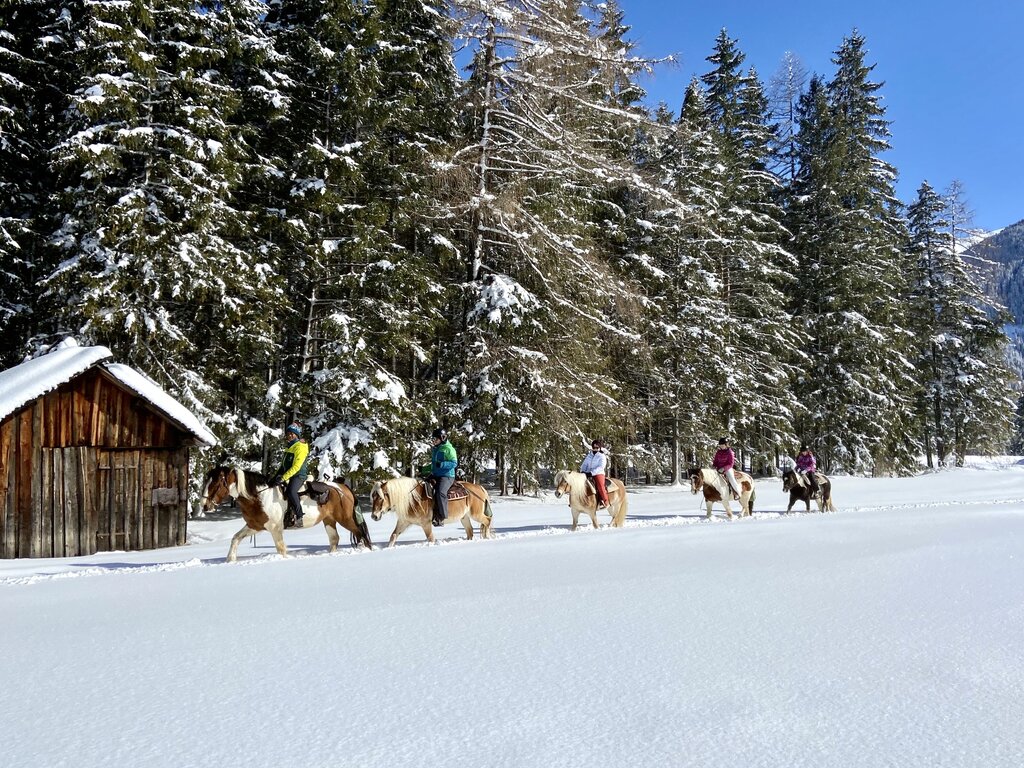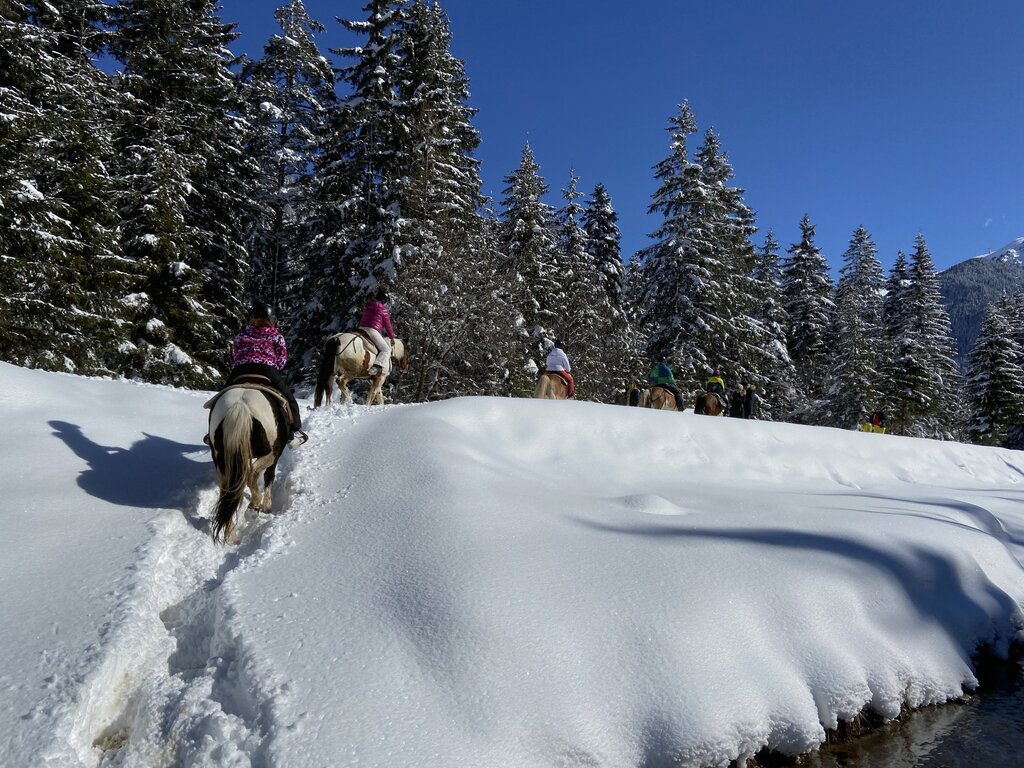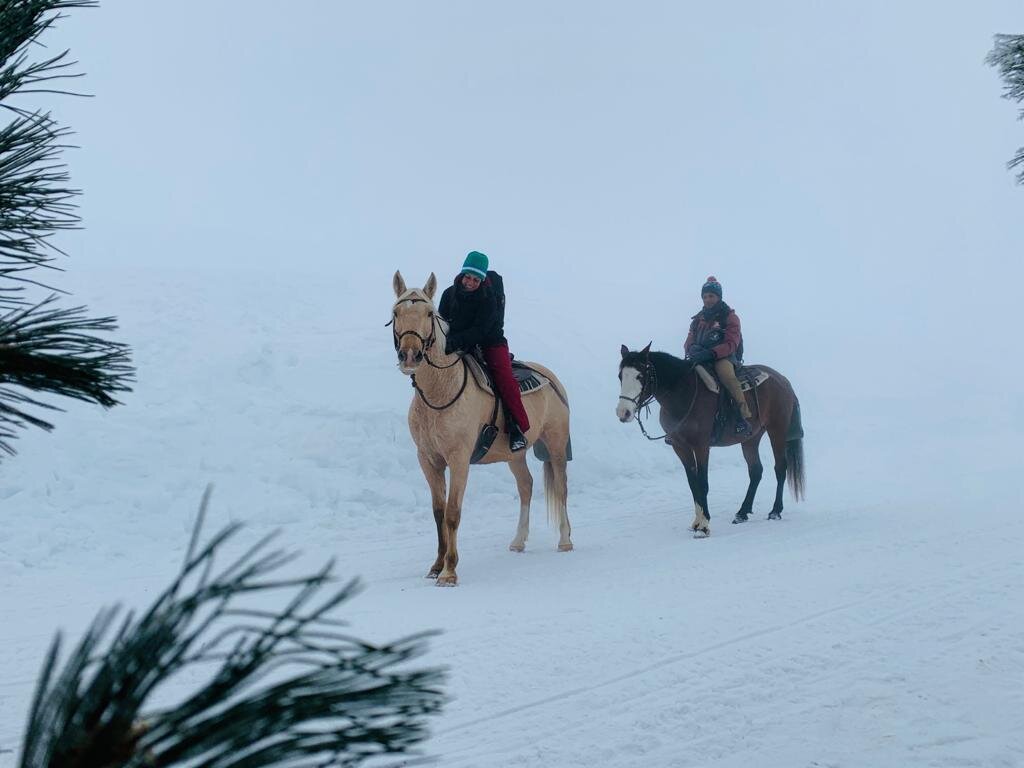 Main features

Opening hours
1 November 2023 - 30 April 2024: every day from 09:00 to 17:00
Booking required within the previous day
Prices
Indicative rate: € 40 per person for 1 hour
Indicative rate: € 65 per person for 1.30 hours
Indicative rate: € 80 per person for 2 hours
Indicative rate: € 220/240 romantic excursion per couple
Indicative rate: € 150 per person for half a day with picnic
Indicative rate: € 260 per person per full day, lunch included
Indicative rate: € 250 per person per full day