A bus takes cyclists who ride down the cycle path from Alba di Canazei to Molina di Fiemme back to Val di Fassa.
Pedalling among the Dolomites is becoming a dream also for the less trained who, here, can rely on "Dolomites' cycling route", an enjoyable itinerary of 47.5 km (3 hours is the average travel time), mostly on sloping ground. From May to October, you can saddle up and cycle from Alba di Canazei (1517 m) to Molina Fiemme (965 m), the ends of the valleys' line, and take Fassa & Fiemme Bike Express for the return. This special 30/50-seater bus, with a trailer for your equipment, helps cyclists going back home sitting comfortably on board. Three daily rides and sixteen stops allow to get on or off in every village, depending on your starting point and your destination.
Reservation recommended up to 30 minutes before the ride. From September 18th to October 15th reservation within 9.00 p.m. of the day before.
Dogs allowed on board upon availability, with leash and muzzle only. Reservation required. Transport included in the owner's ticket.
Info/lost and found office: Phone +39 0462 609500 - info@fassa.com
In case of heavy traffic the run ends at the beginning of the cycle route in Fontanazzo. Bus stop Vigo Hotel Carpe Diem only on request.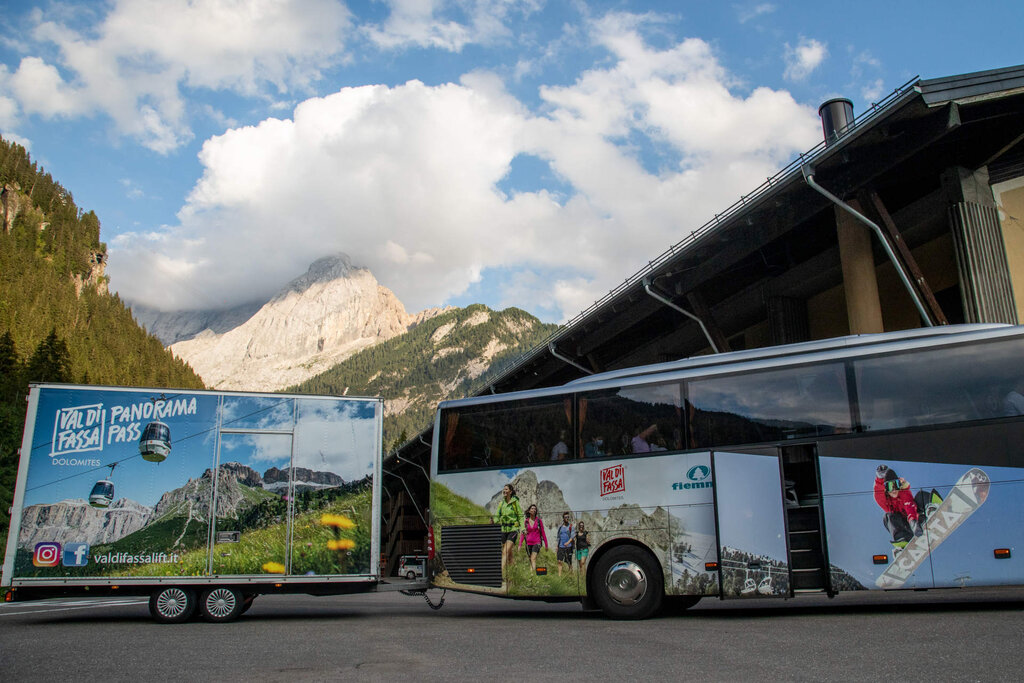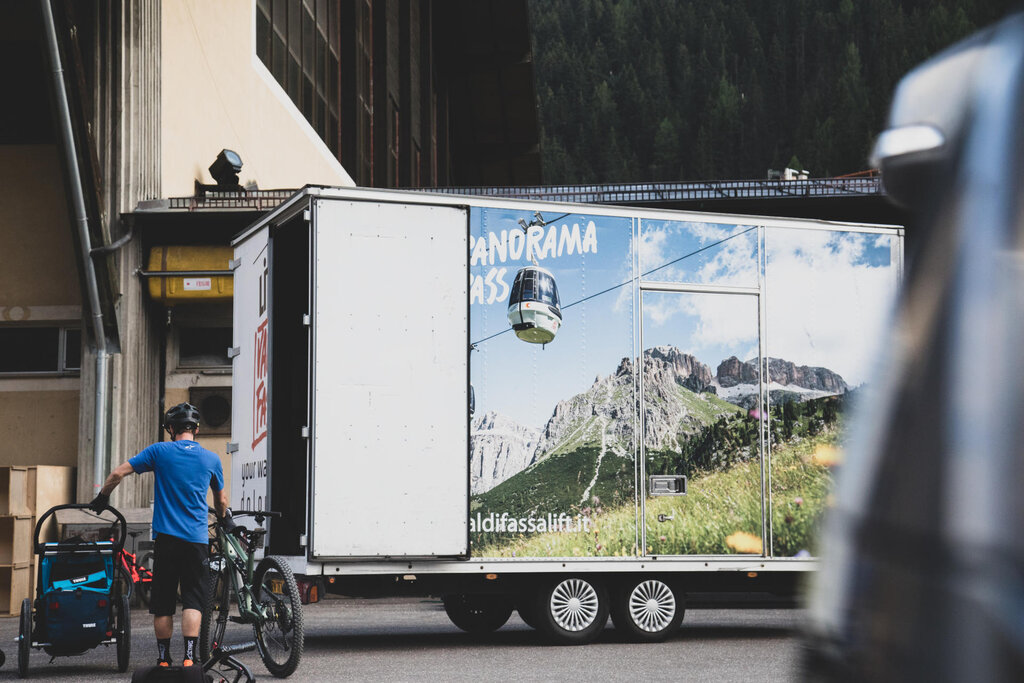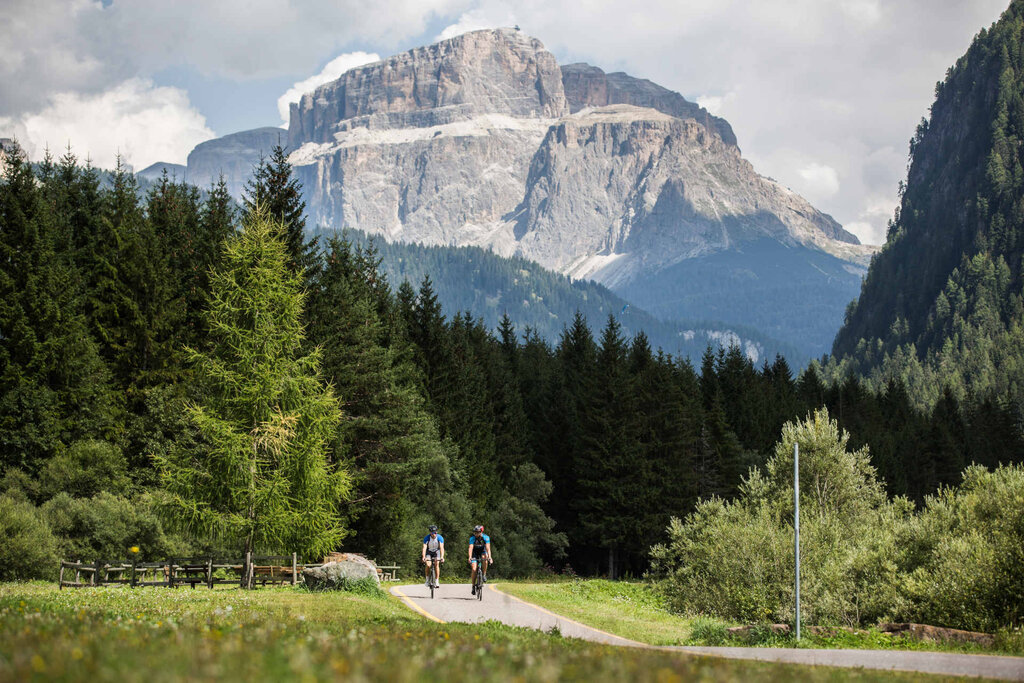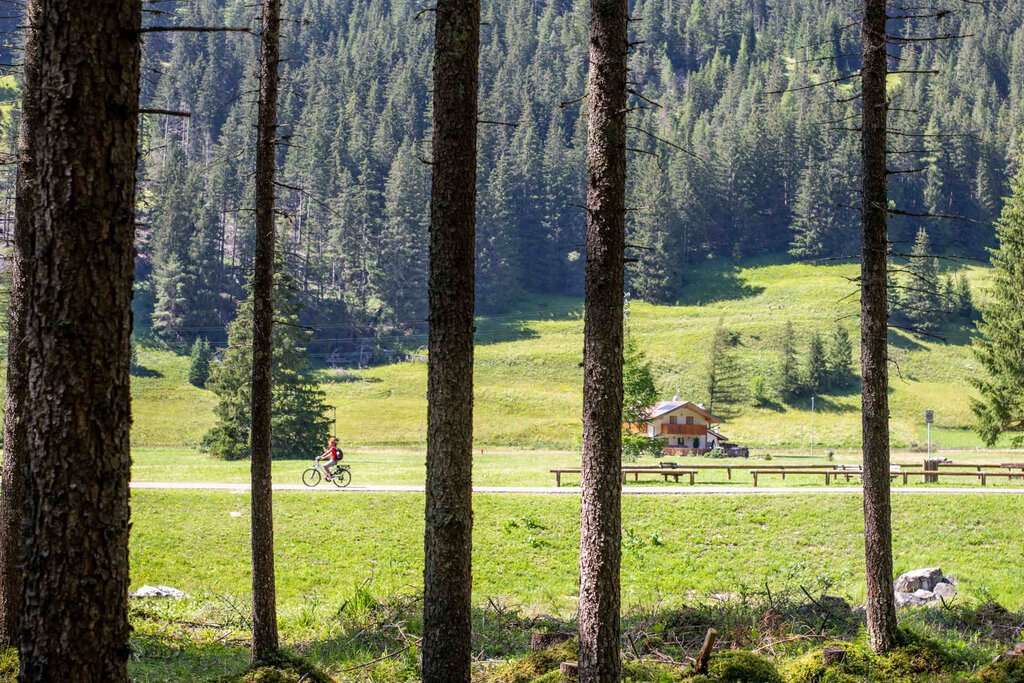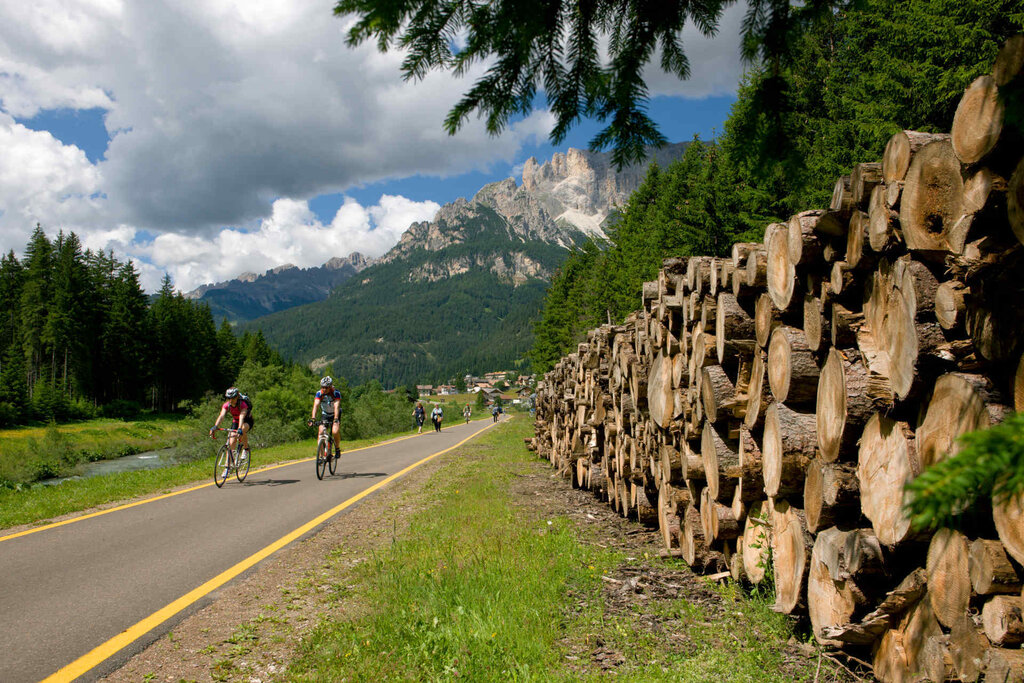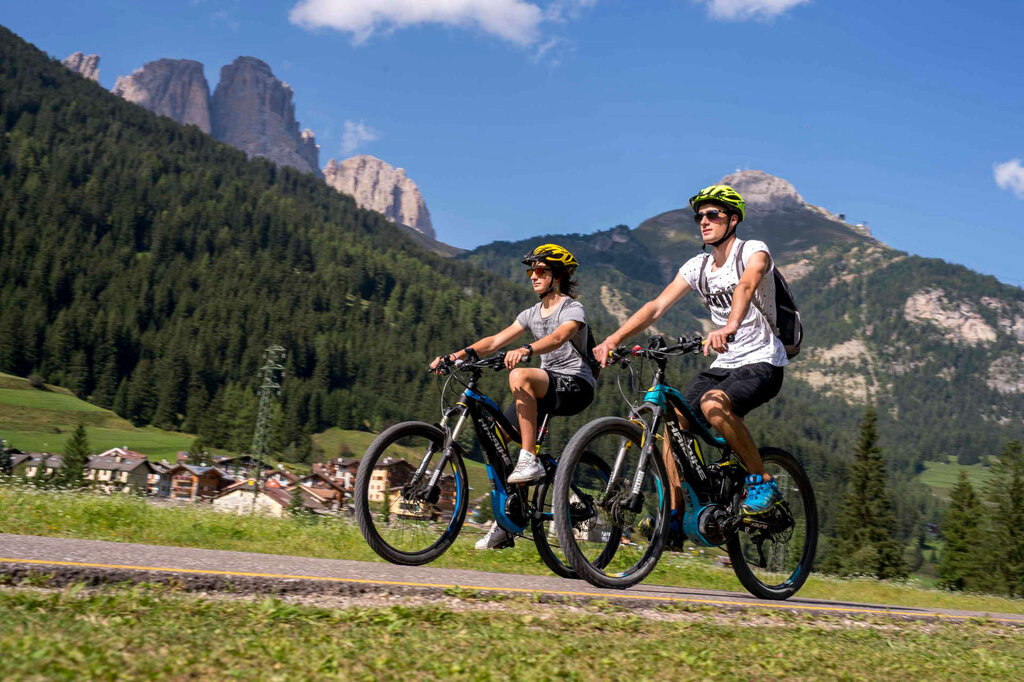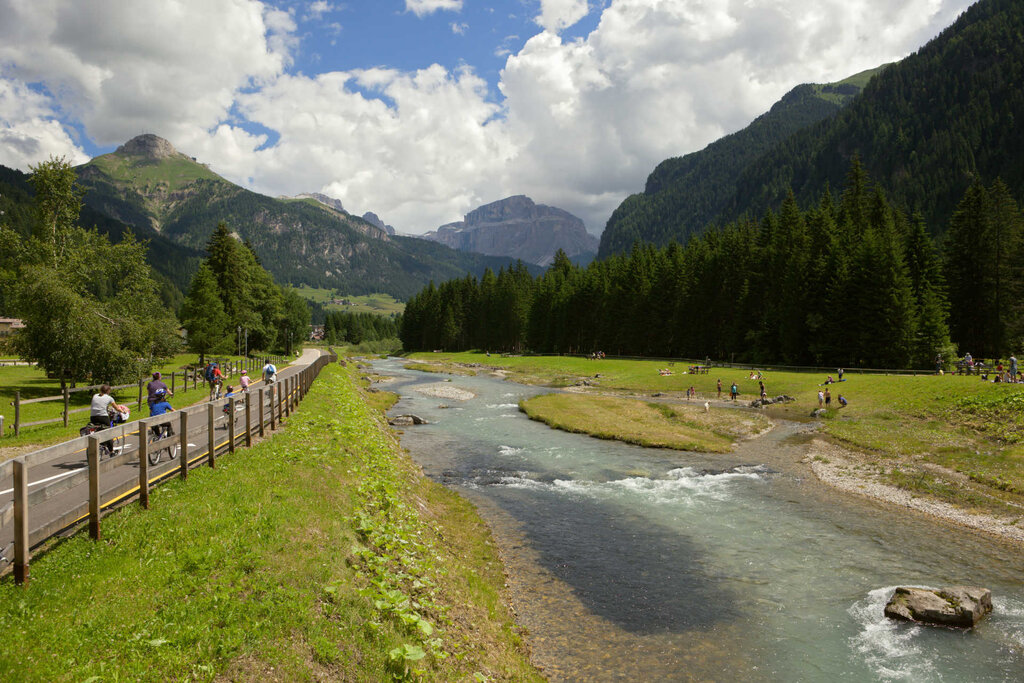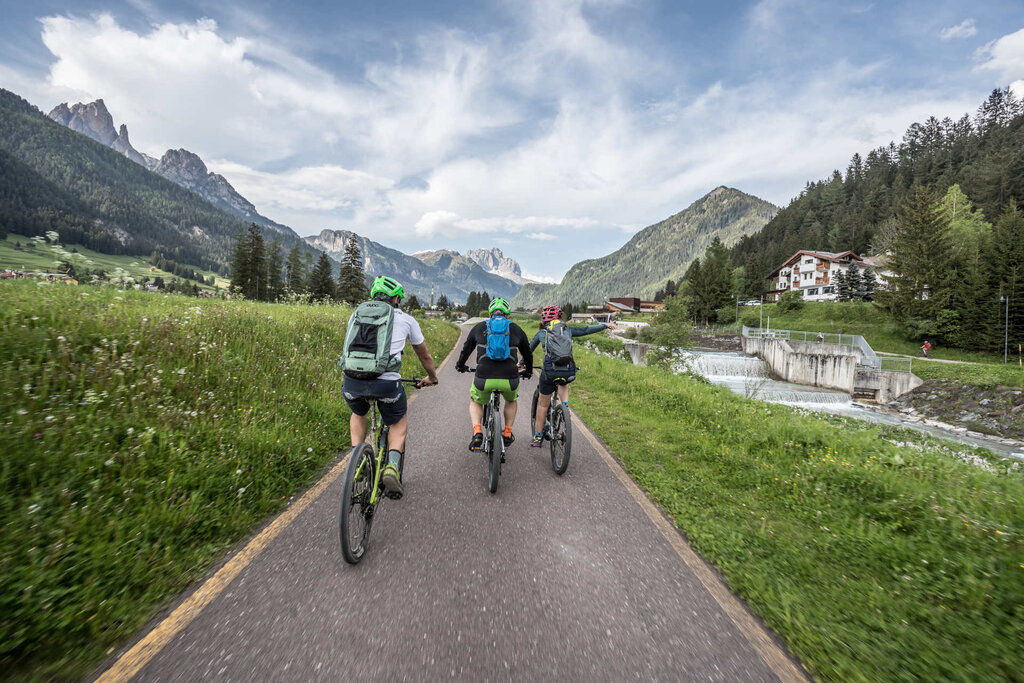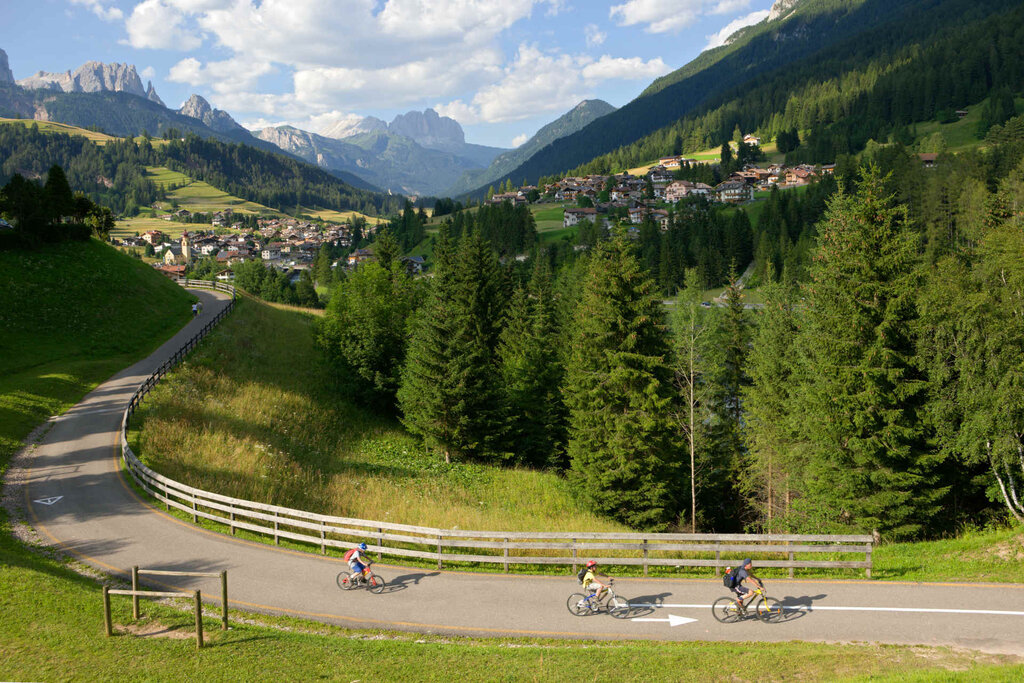 Prices
Daily ticket adults: € 10
Daily ticket children up to 12 years: € 5
Bike child trailer extra charge: € 5
Discount for the Val di Fassa Guest Card holders