The Malga Aloch, at 1400 meters, can be reached in about 20 minutes following a beautiful path from the center of Pozza between trees and meadows.
The property, recently renovated, has a terrace overlooking the village and the Fassa Valley, and a children's play area. In typical Ladin style, it welcomes guests in summer and winter for lunch and dinner (reservation is always recommended) with many specialties. These include cured meats from the nearby Masc Aloch and local cheeses for excellent cutting boards, to be eaten as an appetizer or for quality snacks. Wide choice of the first of the Italian and Ladin tradition, followed by the second with game, cut and grilled meats accompanied, depending on the taste of each, by polenta, melted cheese, mushrooms, sauerkraut and seasonal vegetables. Malga Aloch also offers dishes for vegetarians, celiacs and children's menus. It has a rich offer of sweets, cakes and homemade ice cream.
Animals of large size are also accepted, inside and outside.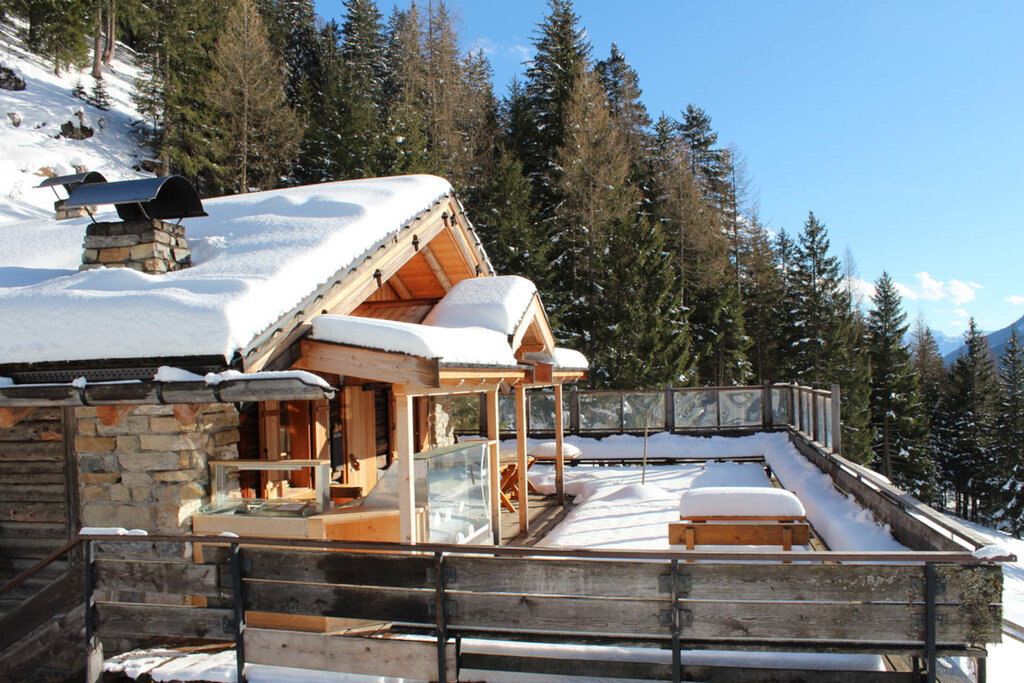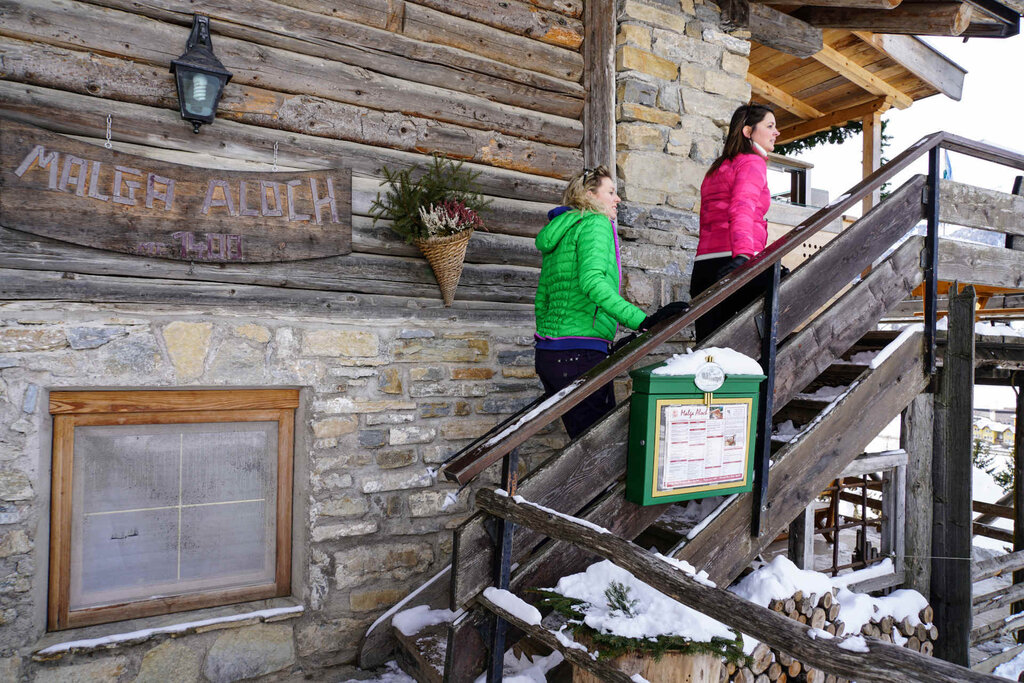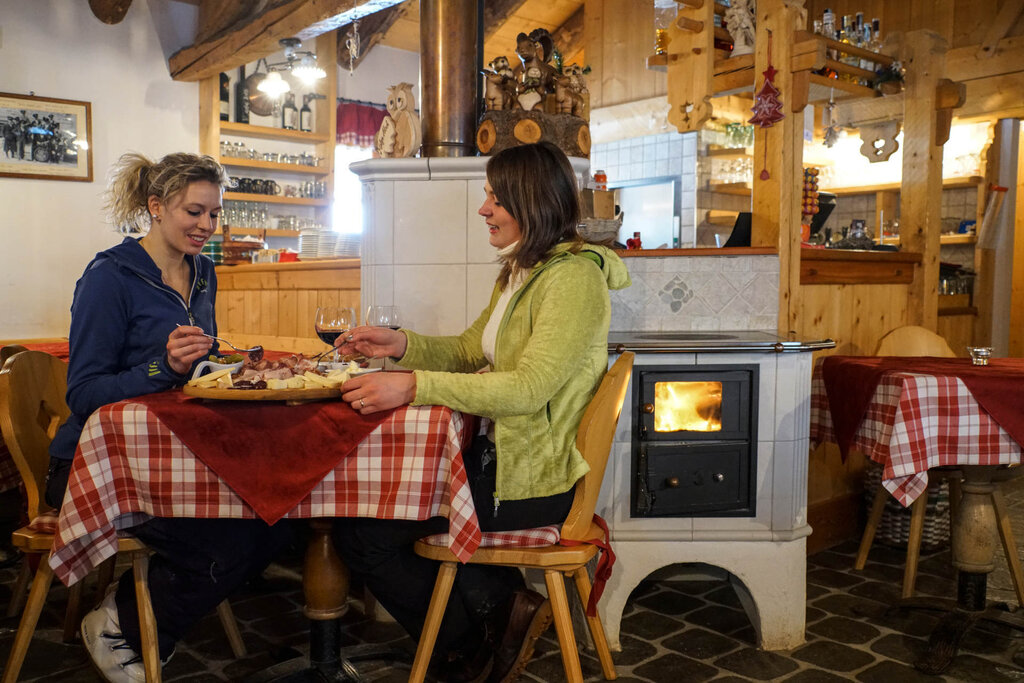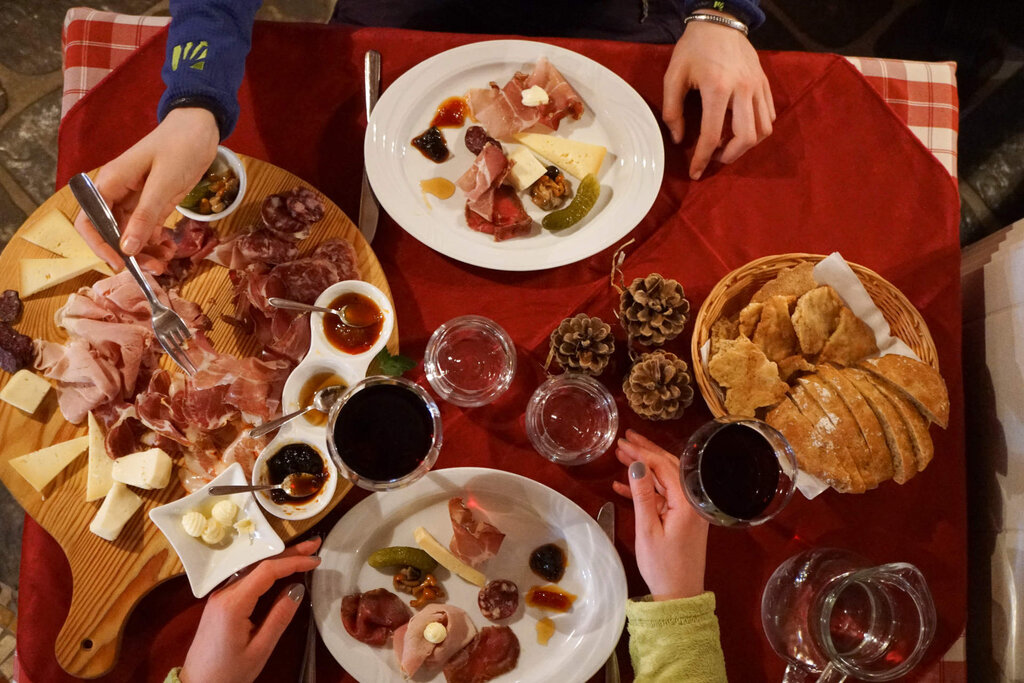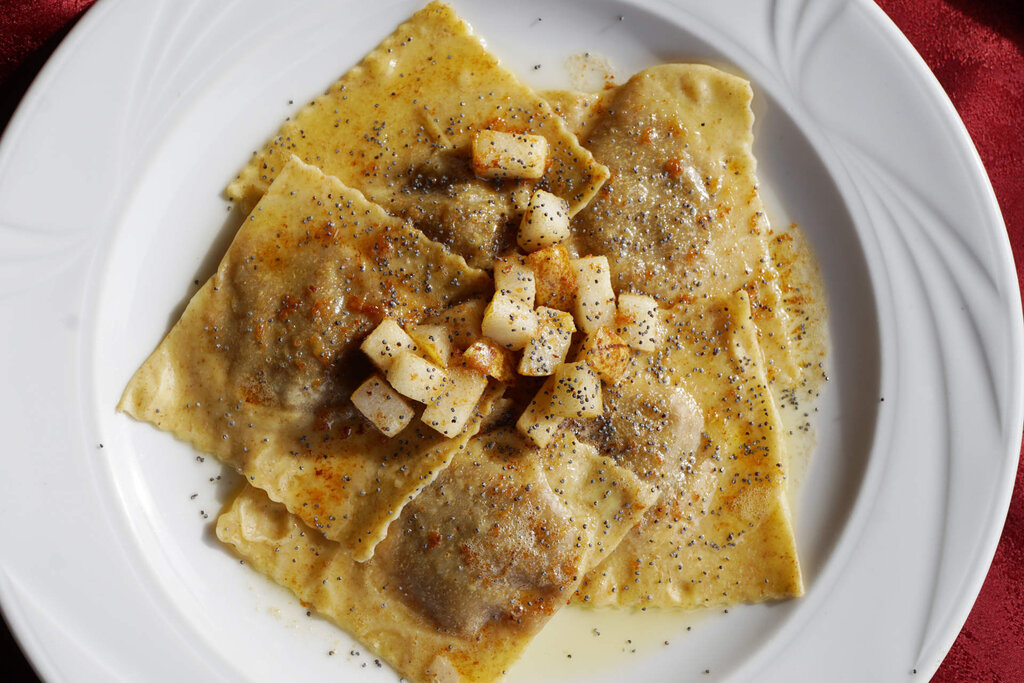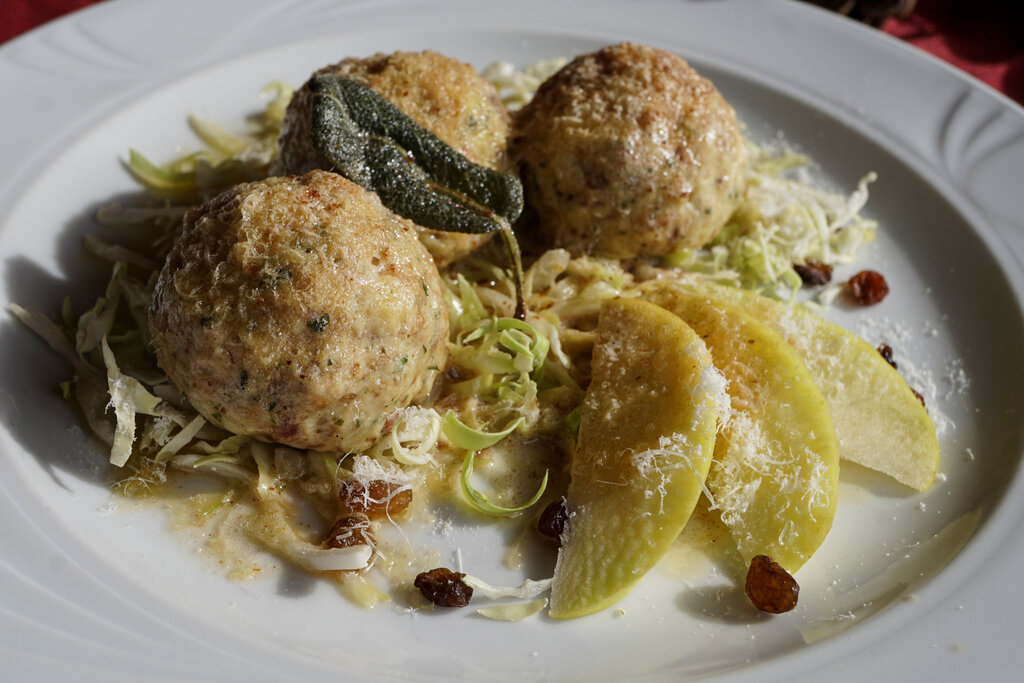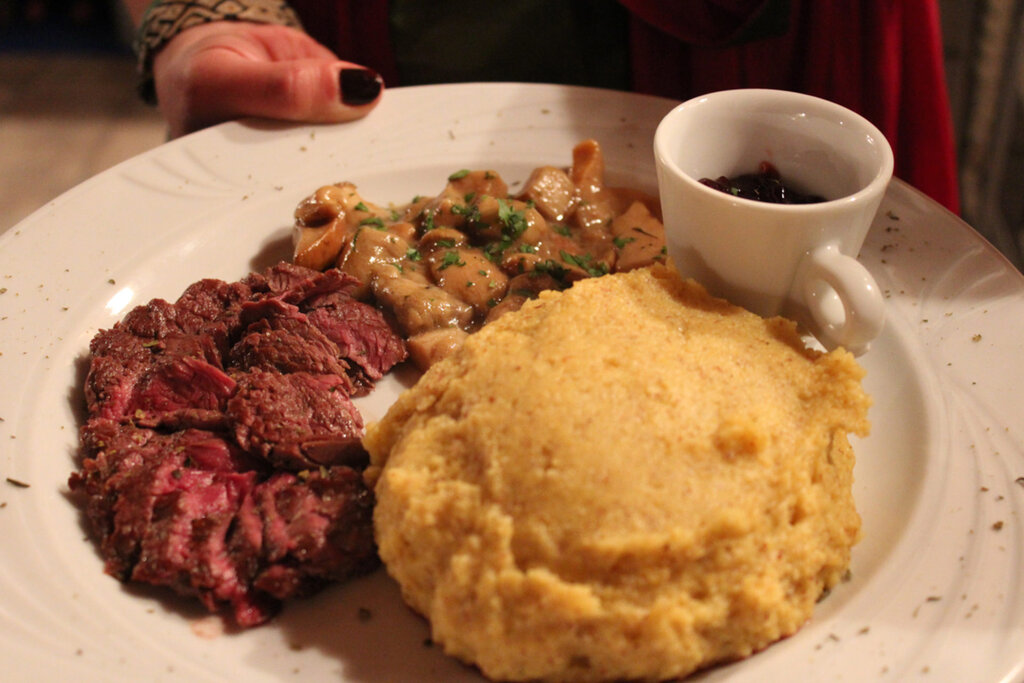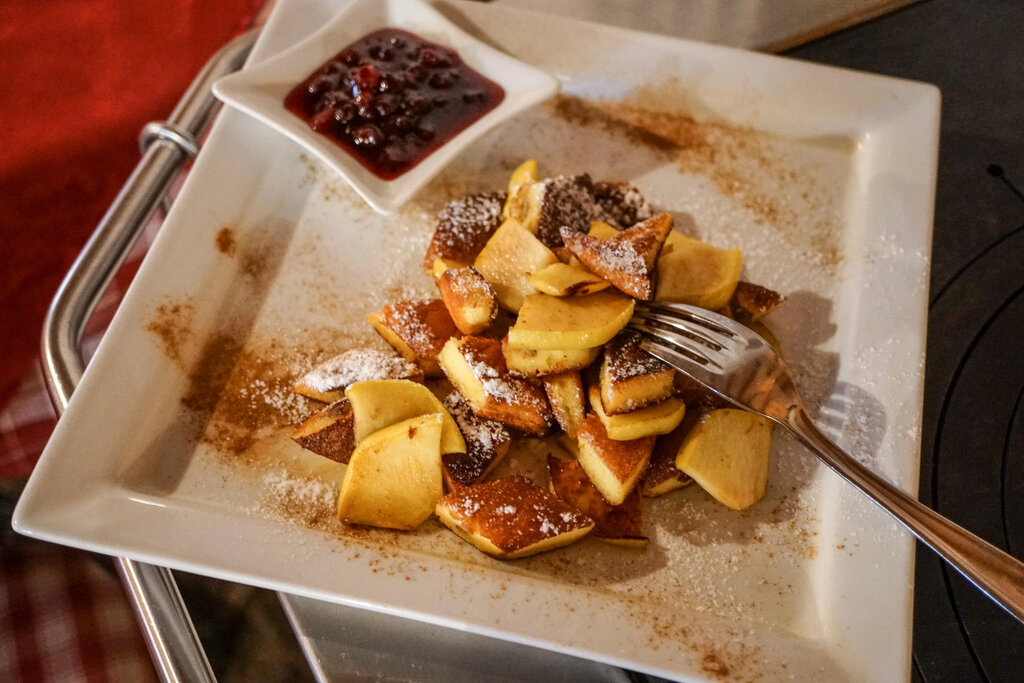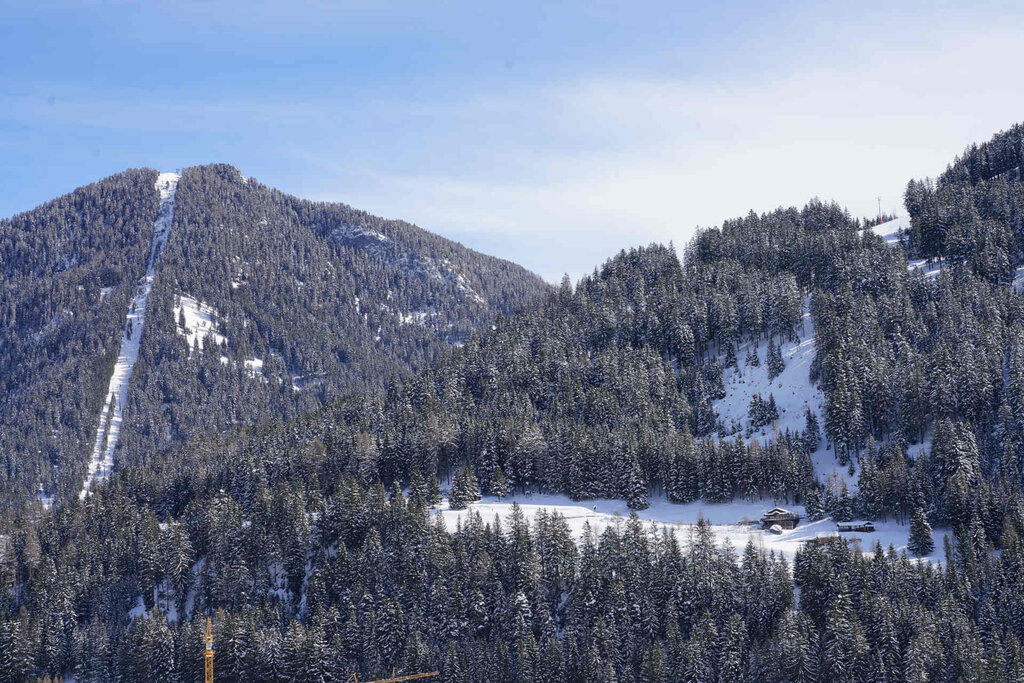 Opening hours
25 December 2022 - 31 March 2023: Monday, Wednesday, Thursday, Friday, Saturday, Sunday from 10:00 to 22:00
15 June - 24 September 2023
- Monday, Wednesday, Thursday, Friday, Saturday, Sunday from 10:00 to 22:00
- Tuesday from 10:00 to 17:00
New Year's Eve dinner and dinner by reservation