At the Campitello school, teaching has always been a true vocation. This is well known by the thirty masters available to safely approach the mountains and the world of skiing. The staff consists of alpine guides, federal trainers and ski clubs, specializing in teaching children and people with disabilities.
Amenities:
private lessons and group courses (hour, 4-5-6 days) of alpine skiing, snowboarding, freeride, freestyle, carving and telemark for adults
private lessons and group courses (hour, 3-5-6 days, special weekend) of alpine skiing and snowboarding for children
skiing accompanied by personalized itineraries of one or more days
The first slides on the snow are made in the school field in Stréda Roma, at the entrance of the village, alternated with games in Banzimalia Winter Park, where children are free to play and have fun outdoors. The school is also organized with its own "Kinderland", the kindergarten located near the departure of the cable car "Col Rodella" that welcomes children, for 3 years, with animation service, lunch and assistance.
The school participates in the Dolomiti Superski promotions. It is also awarded the prestigious "gold" quality label, the highest award given by the Collegio Maestri di Sci del Trentino for teaching children. Equipment rental and storage service agreed with the Sport & Fun store.
The lessons take place in the ski area Col Rodella-Belvedere (meeting at the Rifugio Des Alpes; phone office +39 320 8988501). Courses available in: Italian, English, German, Russian. Ski helmet and insurance are mandatory.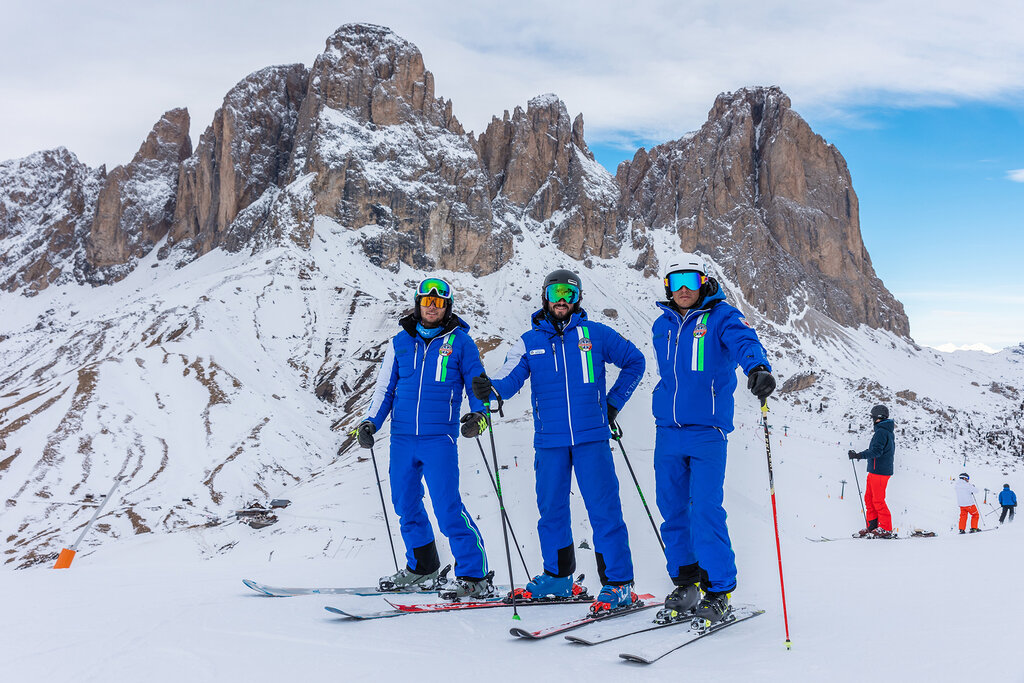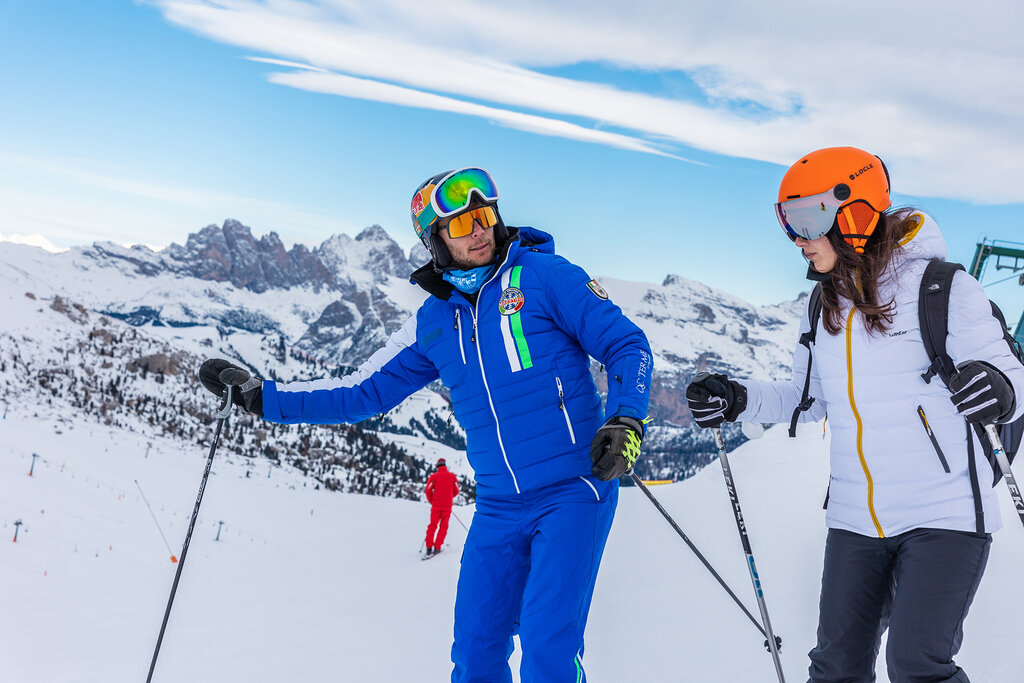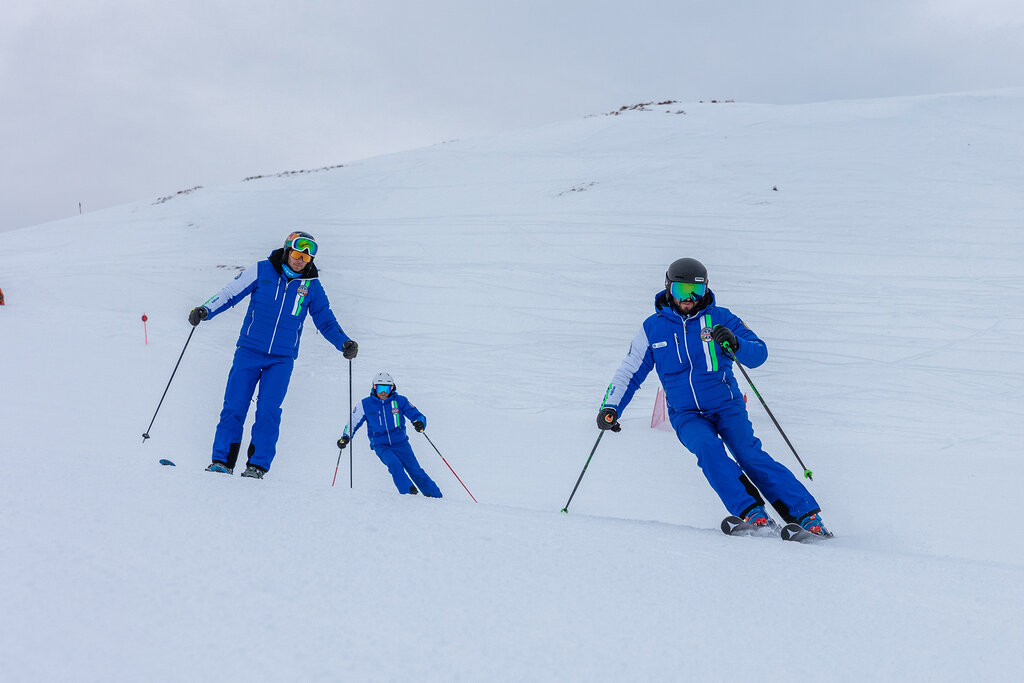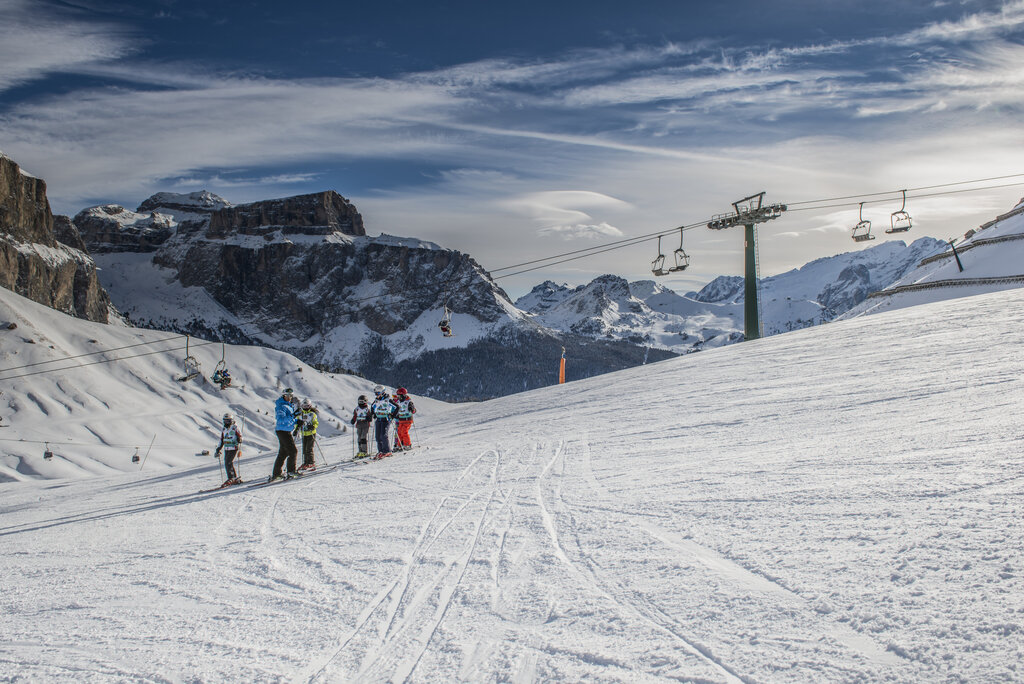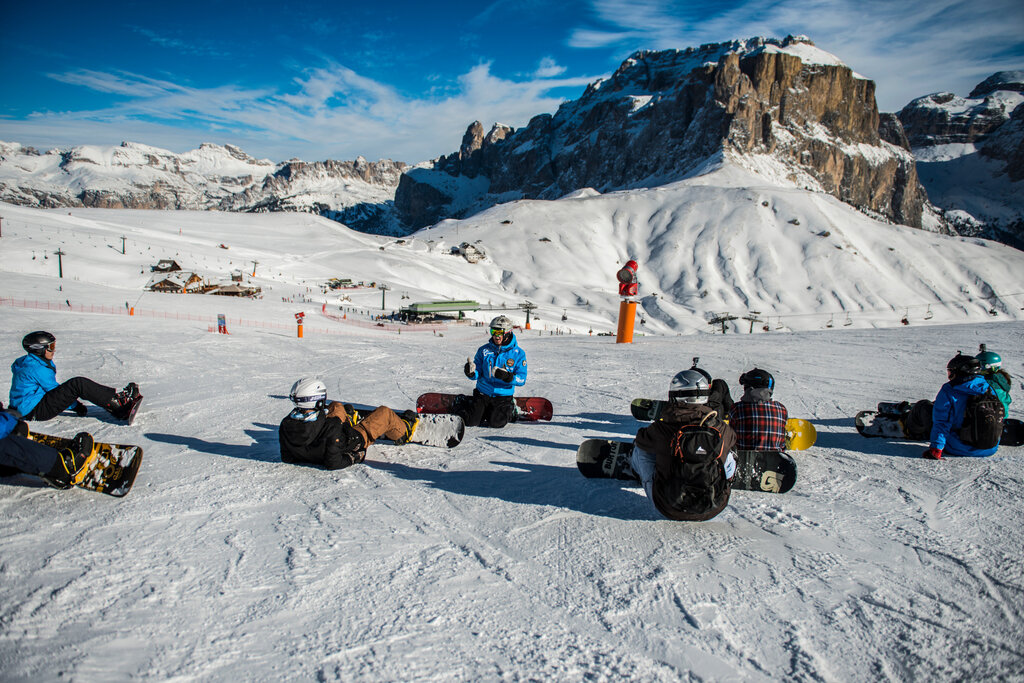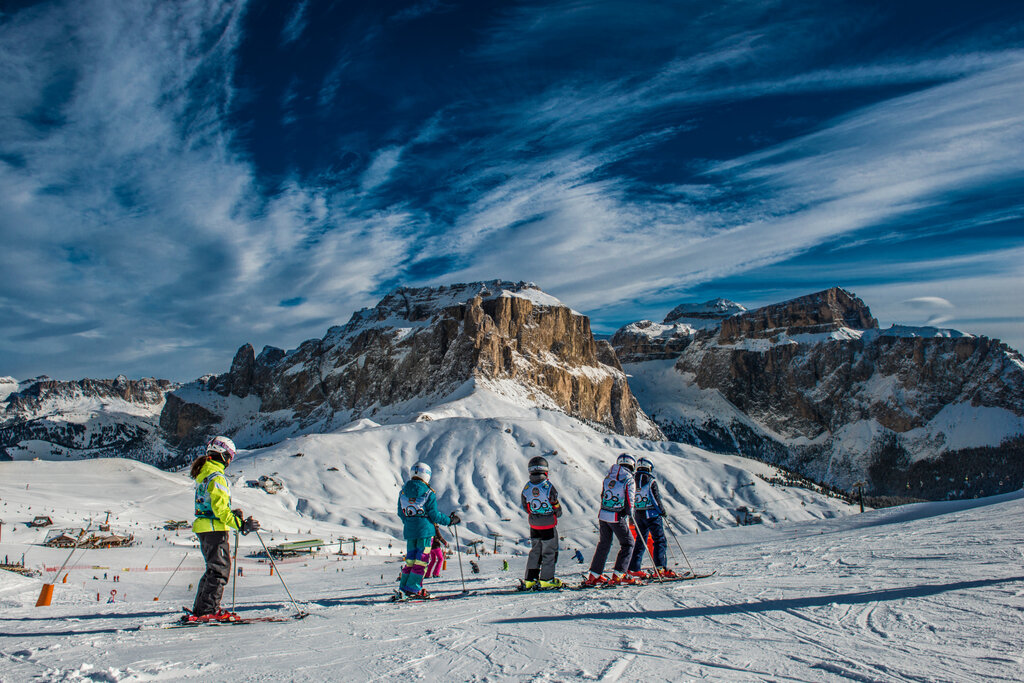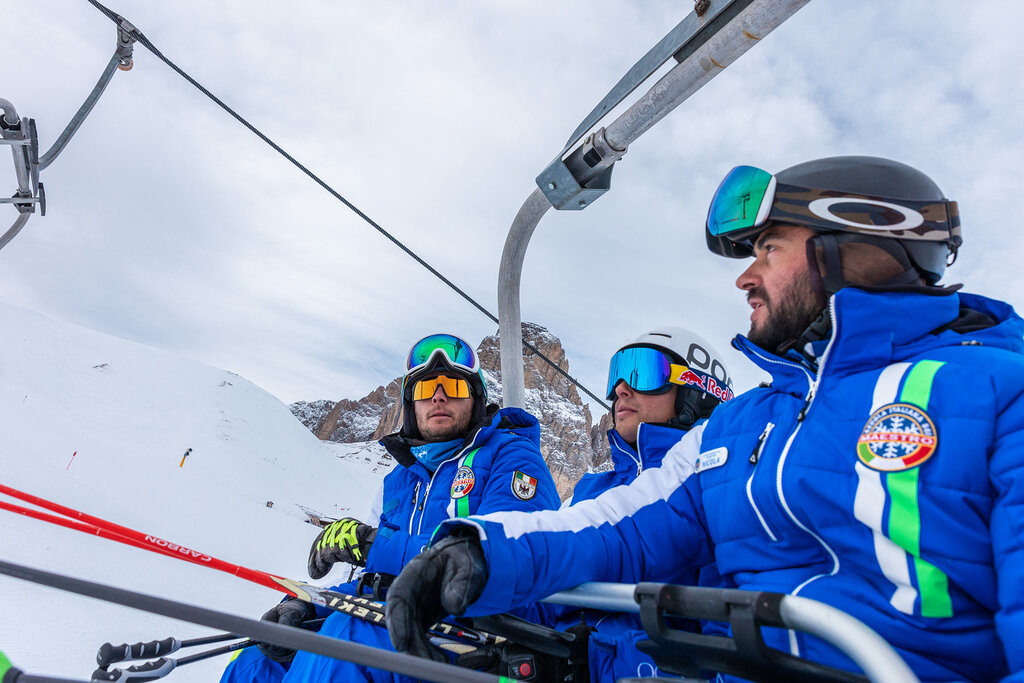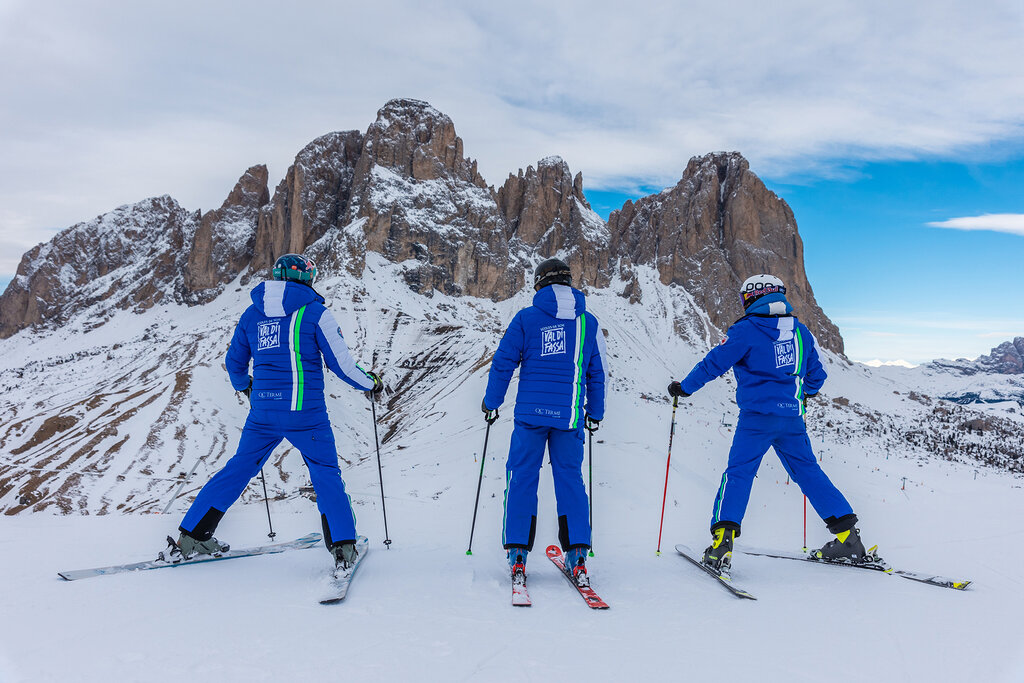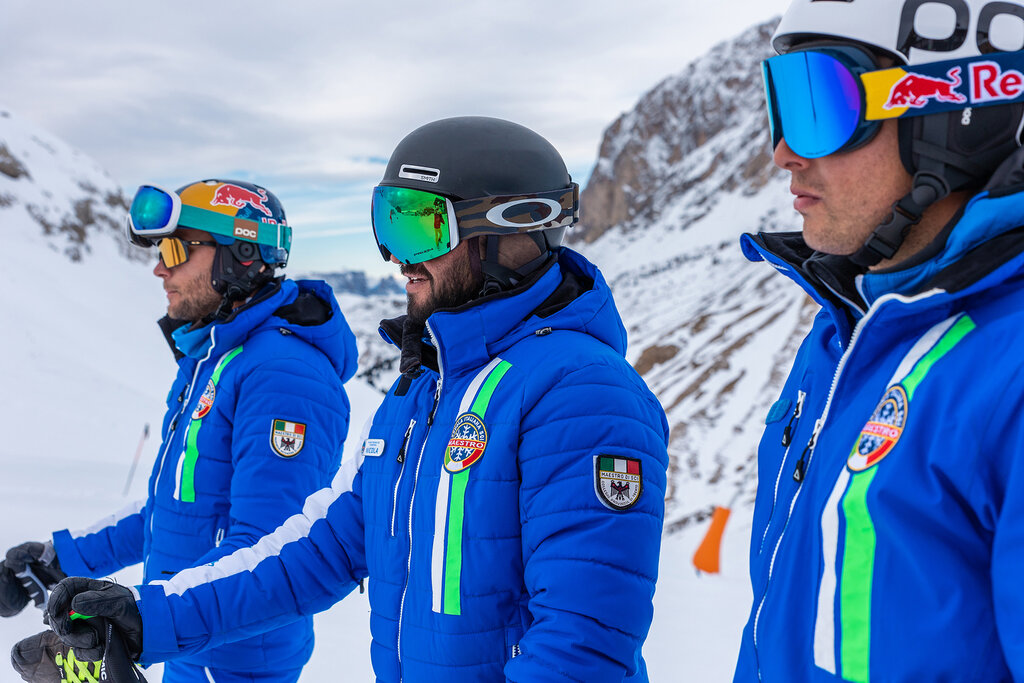 Prices
Group course 15 hours high season € 220; group course 15 hours low season € 200
Individual lesson high season € 47/62
Individual lesson low season € 43/49