Founded in 1956, to date the Canazei School has a large staff of professionals (at least a hundred) ready to make you live, safely, the snow, on and off the track. To book the lessons, you can go to the recently renovated headquarters in front of the Dòlaondes Aquatic Centre. On the ground floor, at the disposal of its customers the rental service and equipment storage, at particularly advantageous prices.
Amenities:
private lessons and group courses (hour, from 3 to 7 days, special weekend) of alpine skiing, snowboarding, cross-country skiing, freeride, freestyle and telemark for adults
private lessons and group courses (hour, from 3 to 7 days) of alpine skiing and snowboarding for children
skiing accompanied by personalized itineraries of one or more days
The first slides on the snow take place in the nearby "Ciasates" school camp, equipped with comfortable treadmills for the ascent, tunnels and Indian tents, where children can play and have fun outdoors. In the school there is the "Kinderland", the kindergarten that welcomes children from the age of 18 months, with animation and assistance service, and the restaurant "La Giaces", reserved for activity subscribers.
The school participates in the Dolomiti Superski promotions. It is also awarded the prestigious "gold" quality label, the highest award given by the Collegio Maestri di Sci del Trentino for teaching children.
The lessons take place in the ski areas Belvedere (meeting point in Pecol; phone office +39 0462 600142) and Ciampac (meeting point on arrival of the cable car, phone office +39 0462 601539). Courses available in: Italian, English, German, Russian. Ski helmet and insurance are mandatory.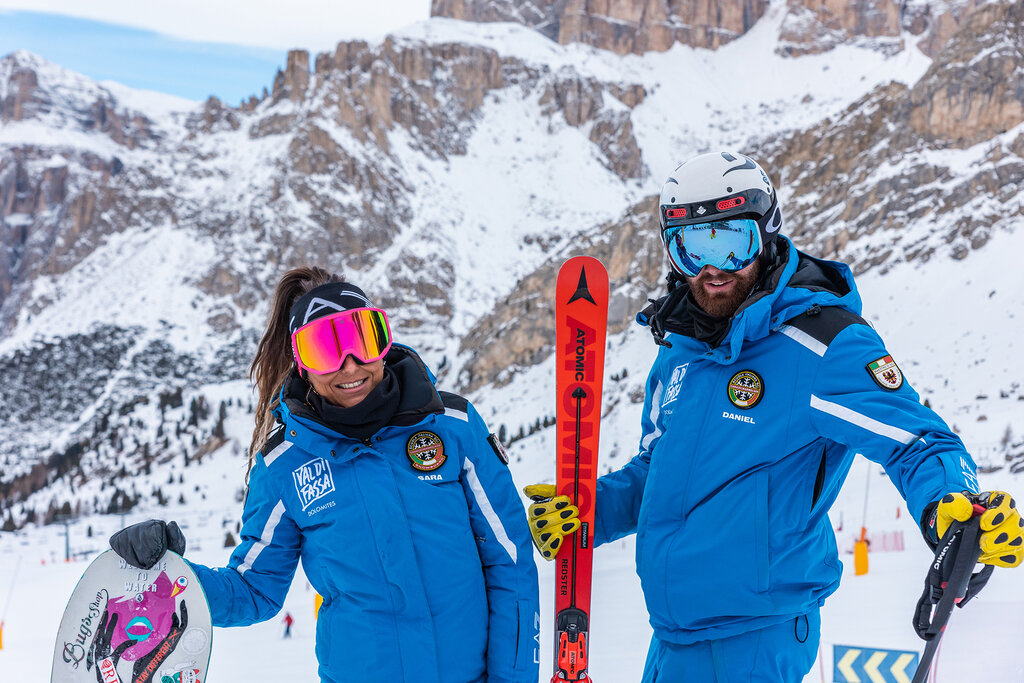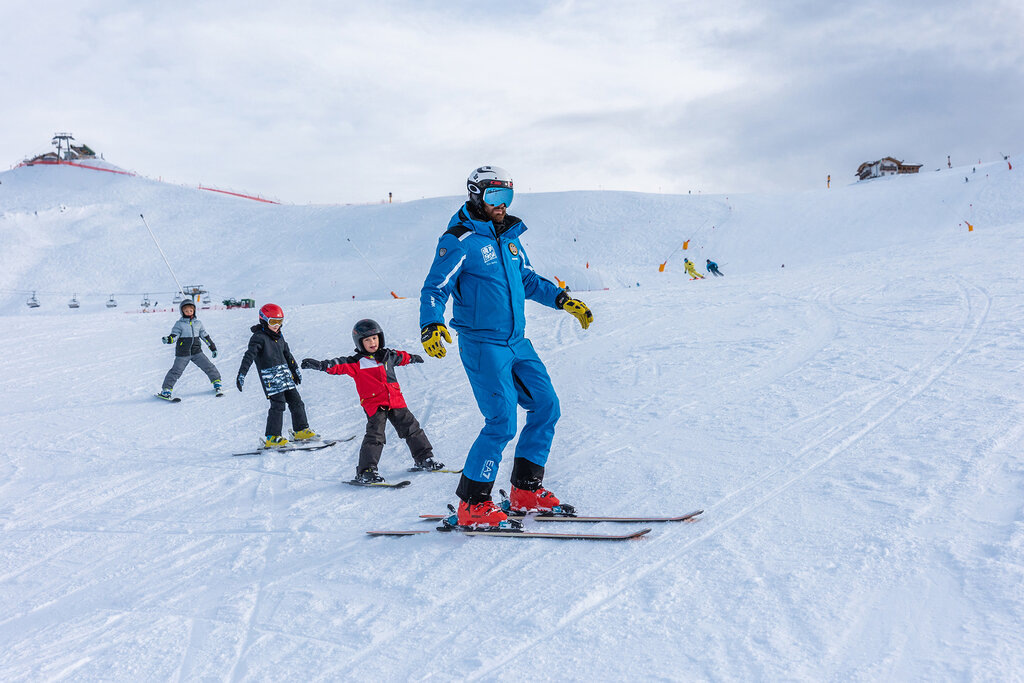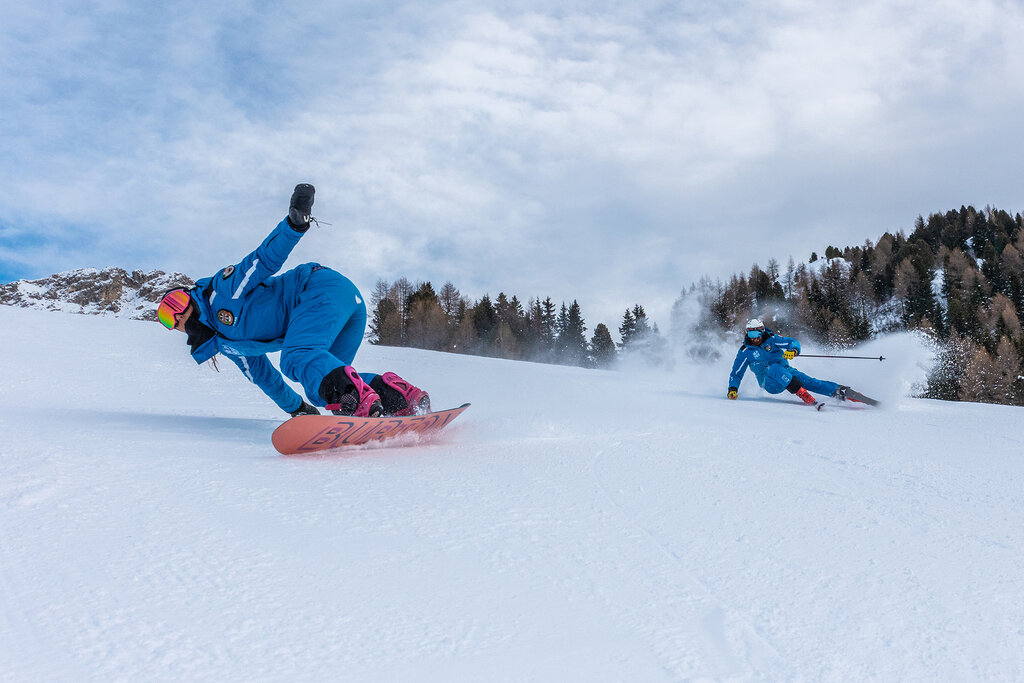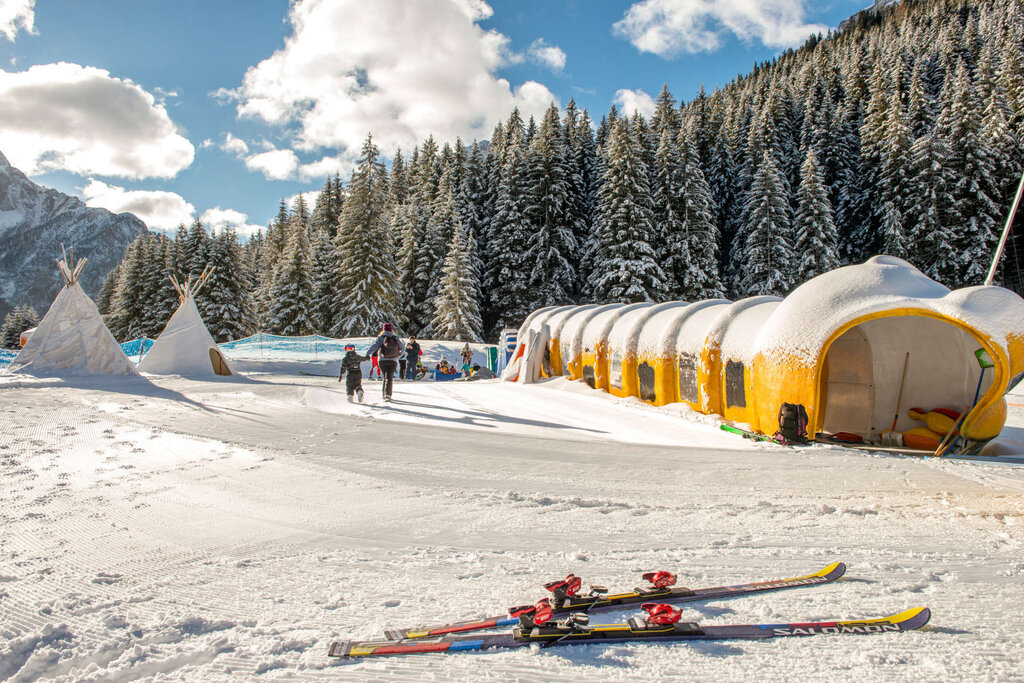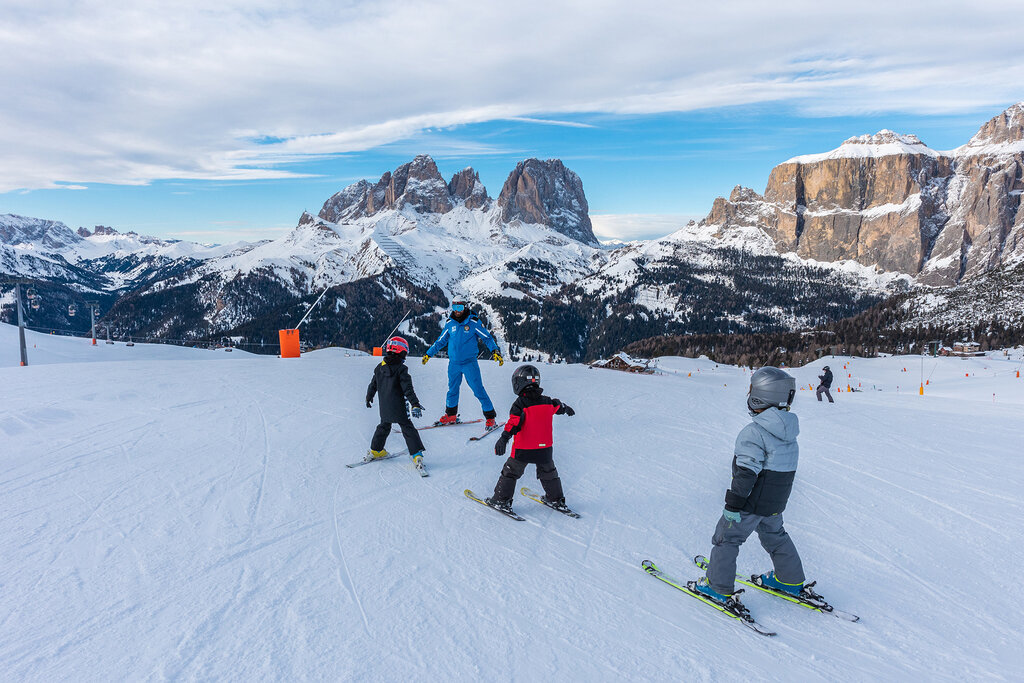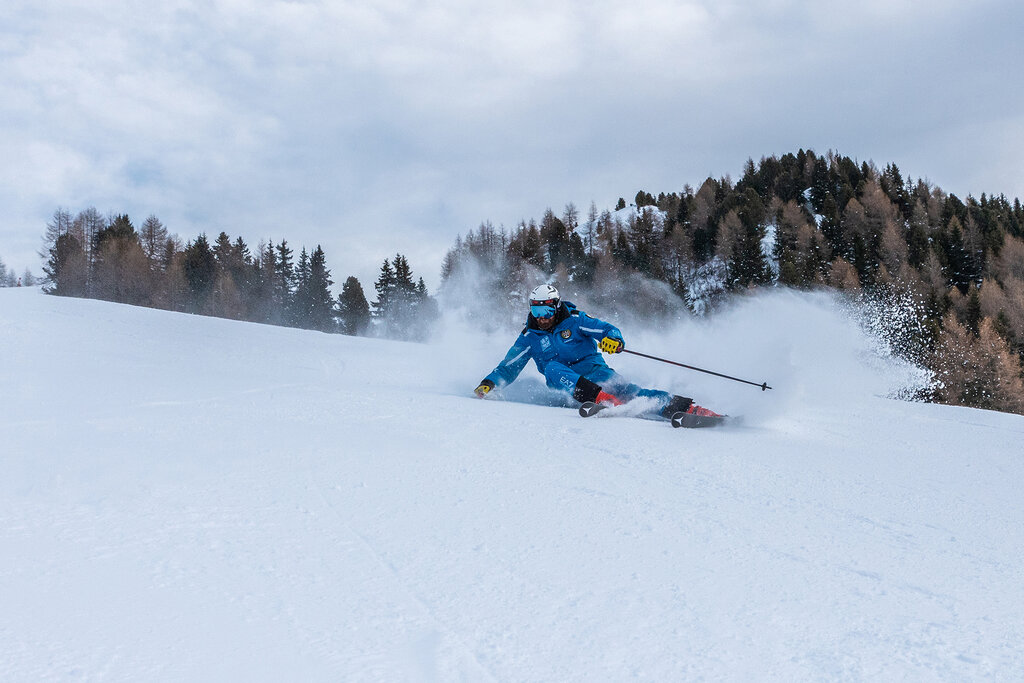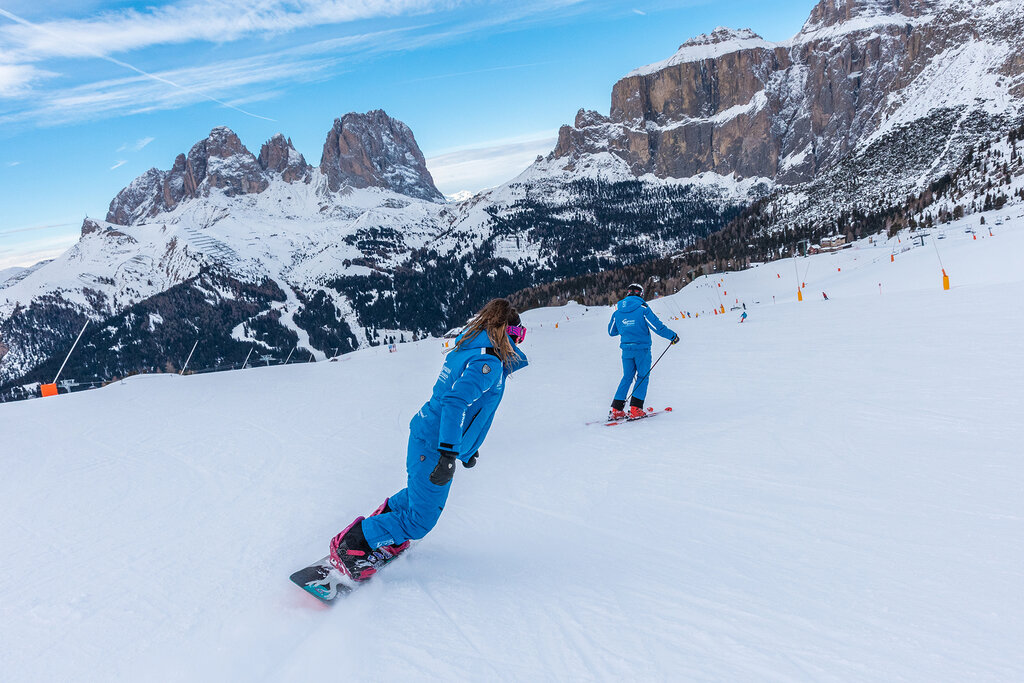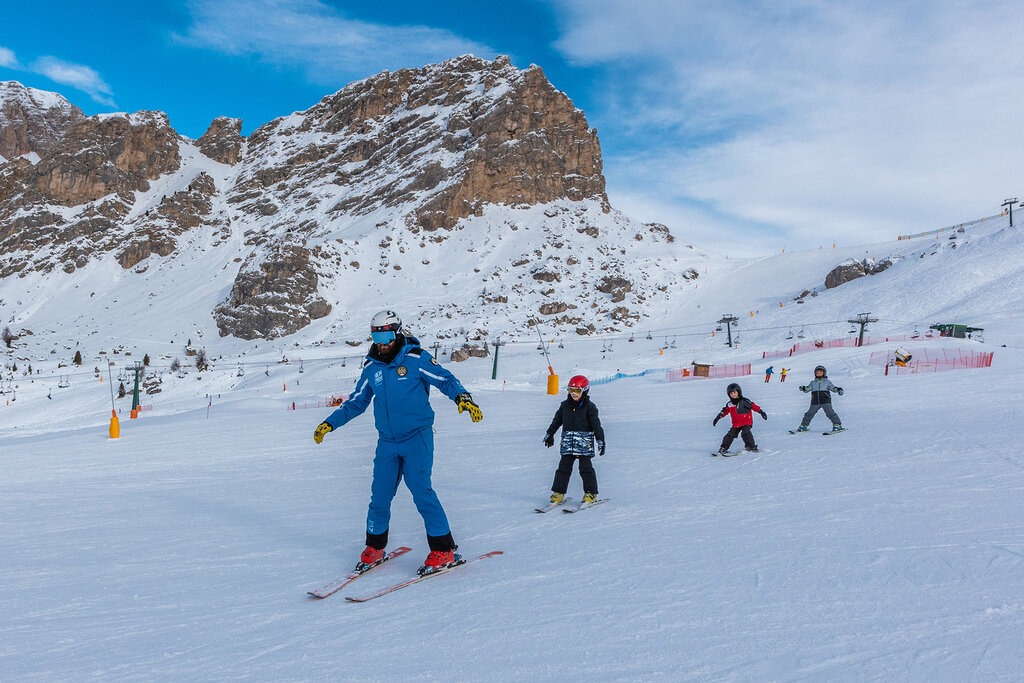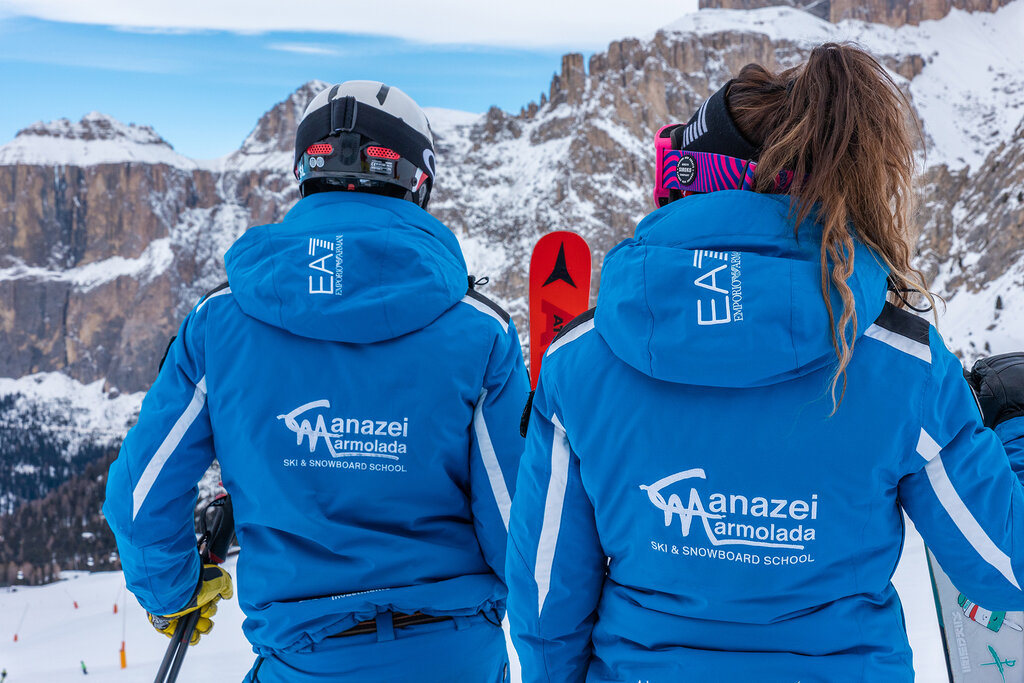 Opening hours
1 - 22 December 2023: every day from 08:15 to 12:00, from 14:00 to 18:30
23 December 2023 - 24 March 2024: every day from 08:15 to 18:30
25 March - 7 April 2024: every day from 08:15 to 12:00, from 14:00 to 18:30
Ski school office in Pecol: every day from 08:30 to 12:05, from 12:35 to 16:30
Ski school office in Alba di Canazei: from 17 December, every day from 08:30 to 12:00, from 15:00 to 18:30
Ski school office in Alba di Canazei (cable car arrival): from 17 December, every day from 08:30 to 16:30
Prices
4-day group course in the season € 230; 4-day group course in the high season € 250
5-day group course € 260
6-day group course € 275
Individual lesson season € 55/60
Individual lesson high season € 58/72