The Pian de Frataces Snack Bar is located in the eponymous town, just a few kilometres from Canazei.
It is in an enviable position: in winter, it is on the ski slopes between the Belvedere and Col Rodella ski areas - right along the Selleranda tracks - and, in summer, on the shores of the (artificial) lake where the rocks of the Sella group are mirrored and from where some paths for beautiful excursions start. The property, with a small terrace outside and a few tables, is perfect for aperitifs with a view, but also for lunches and dinners (upon reservation only). Enjoy several dishes of Italian cuisine, with many excellent first courses, but also Ladin cuisine that recharge your energy after some outdoor activities. These include the classic eggs, speck and potatoes, or the würstel or the Wiener Schnitzel with chips. If you want to consume something fast, there are delicious sandwiches (cold and hot), salads and snacks, as well as cakes and desserts to accompany Trentino wines.
The structure offers the charging service for e-bikes and welcomes, both indoors and outdoors, even large animals.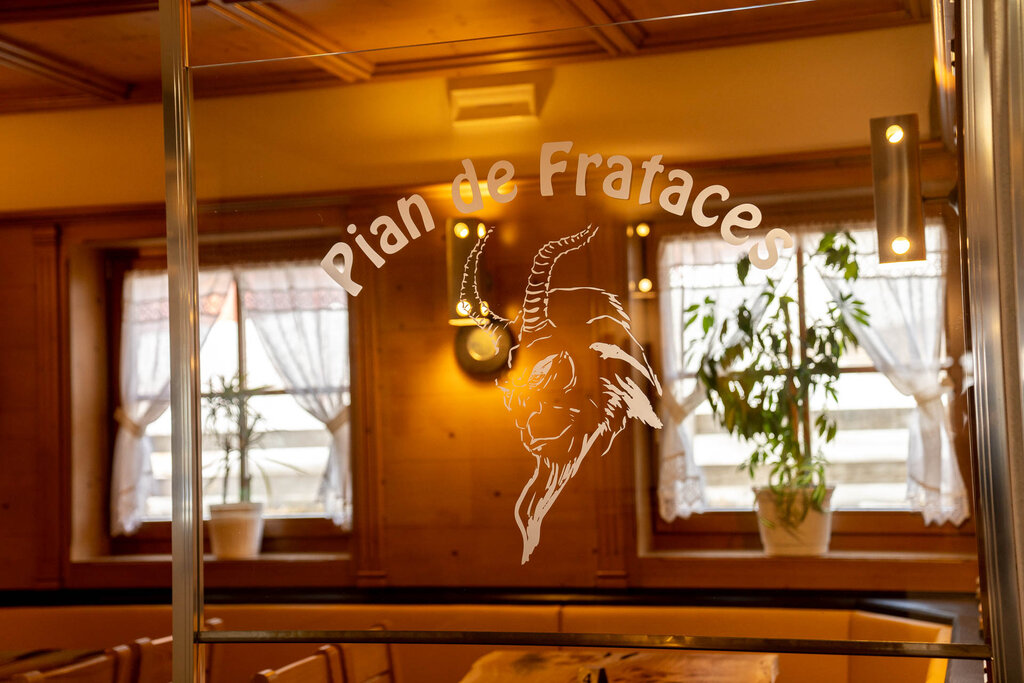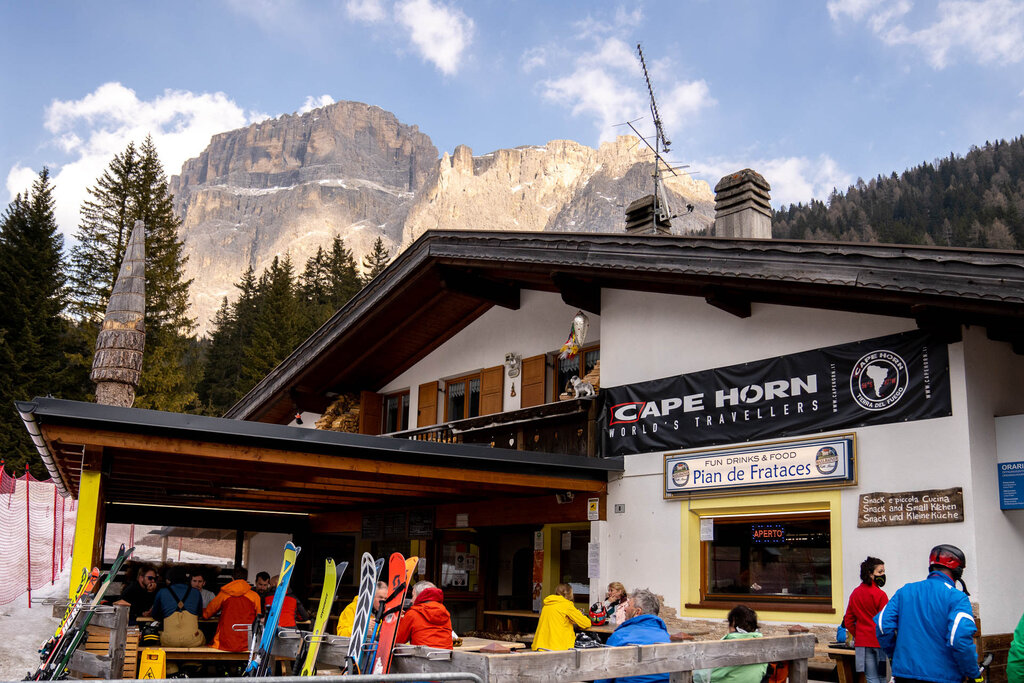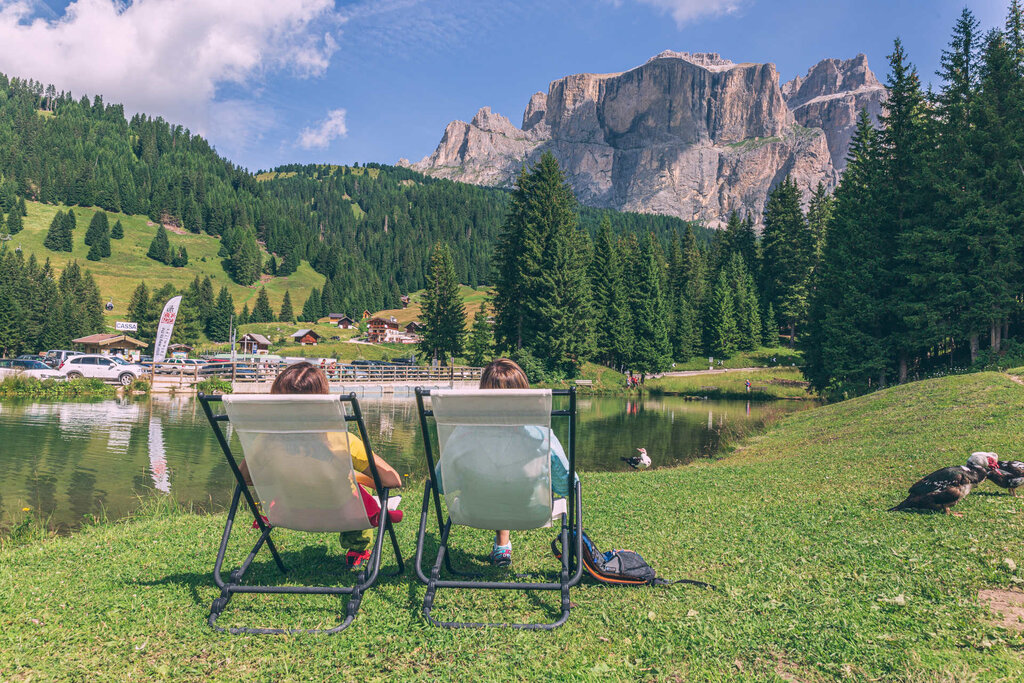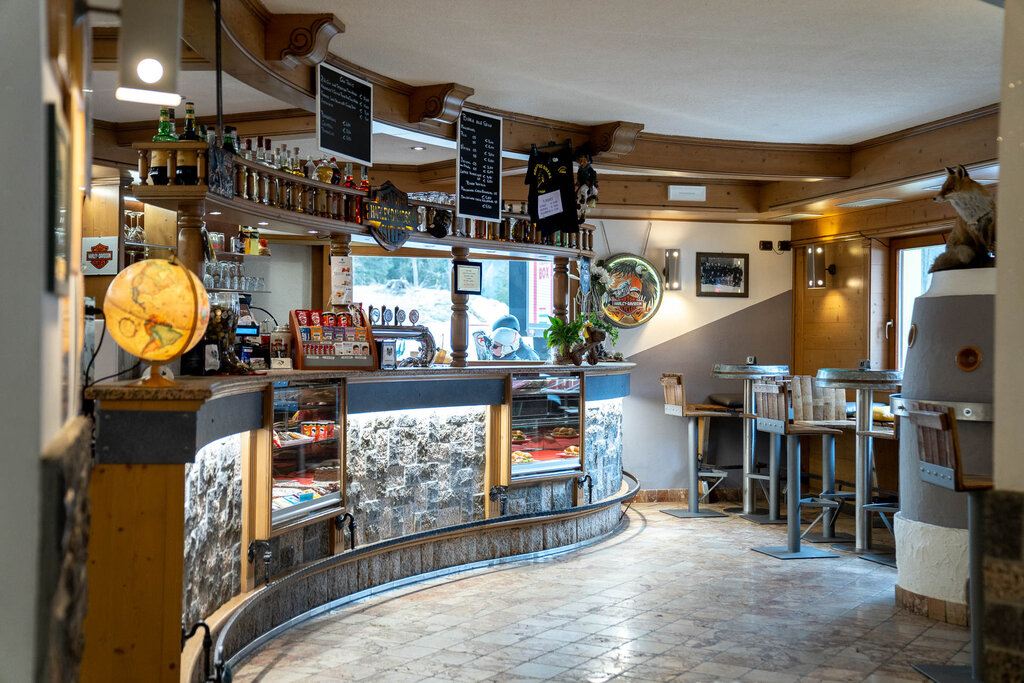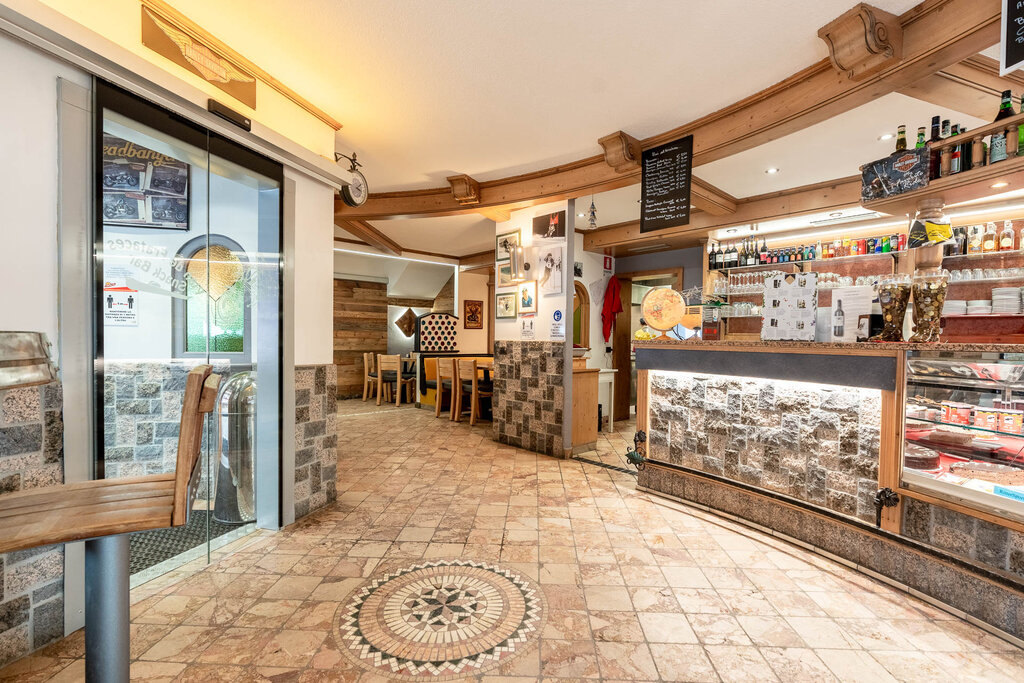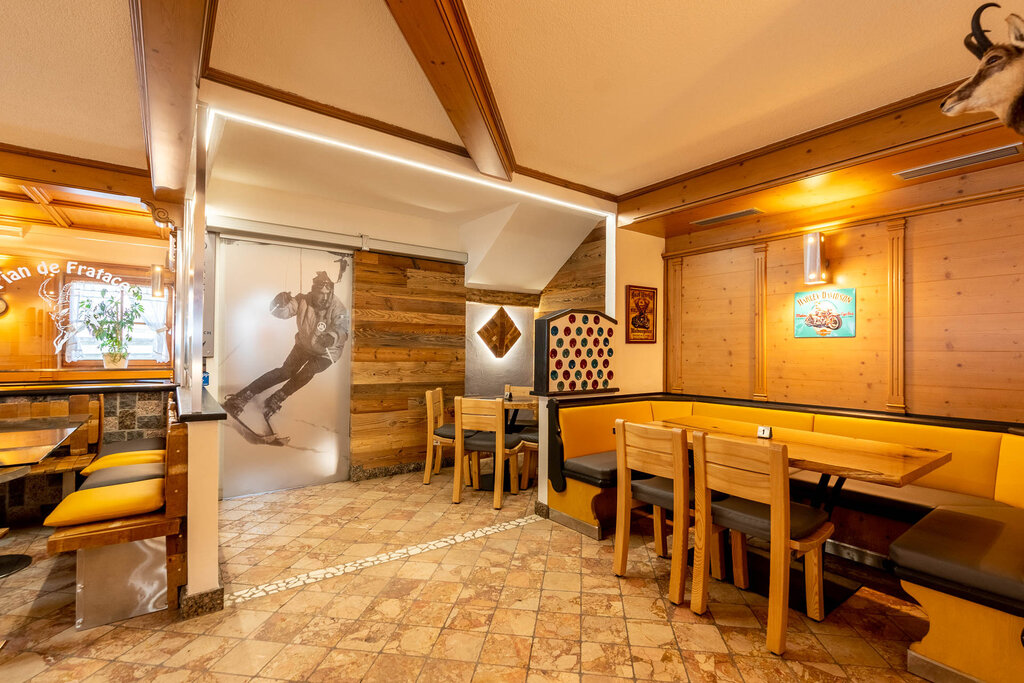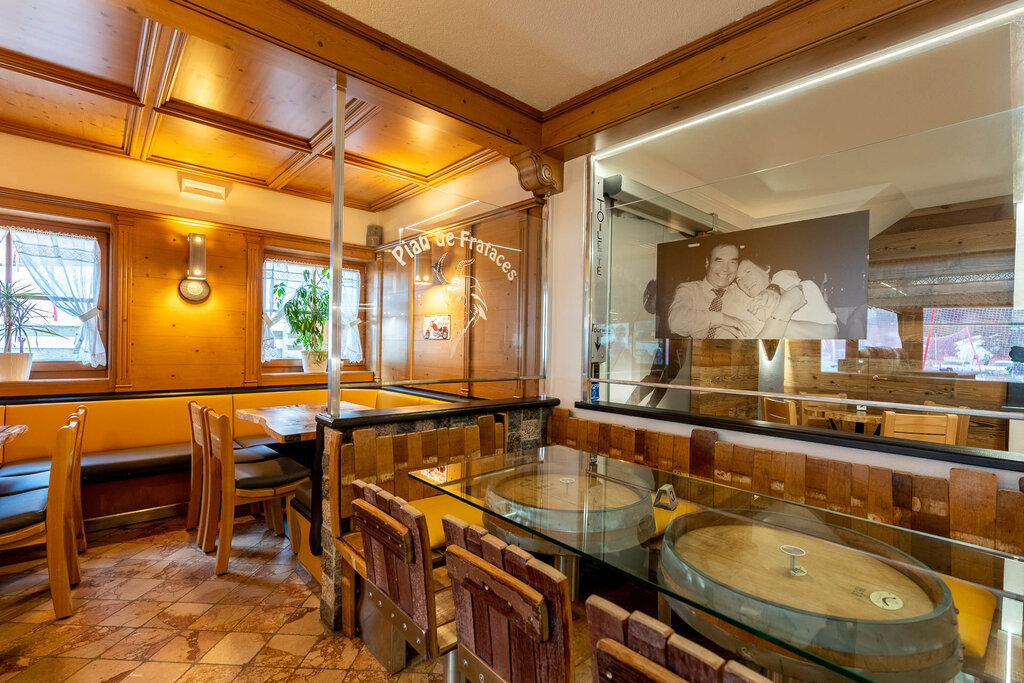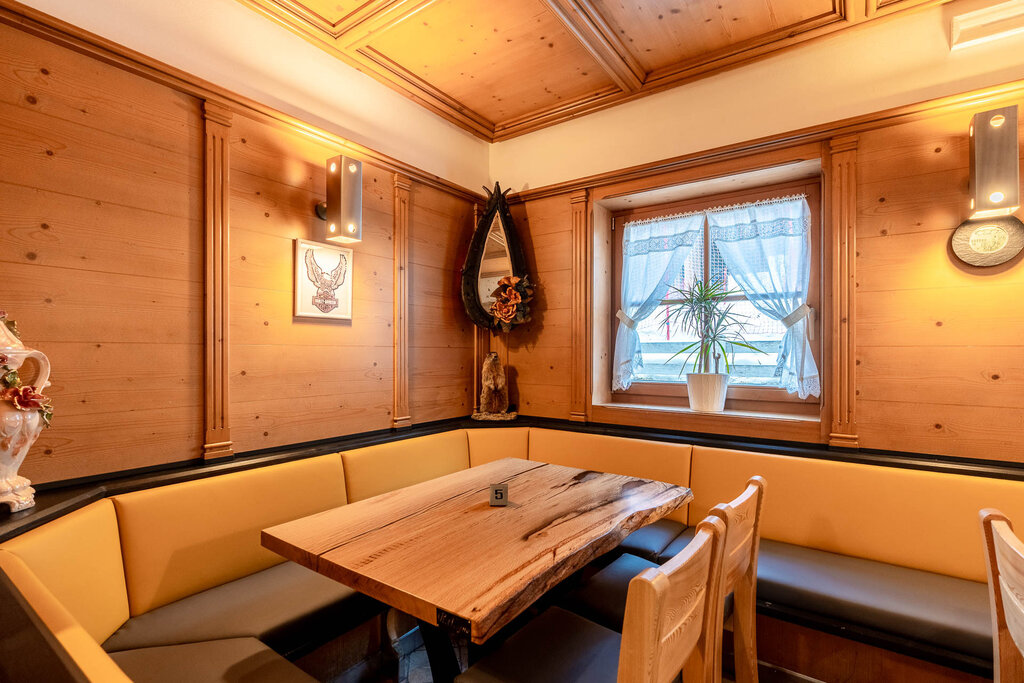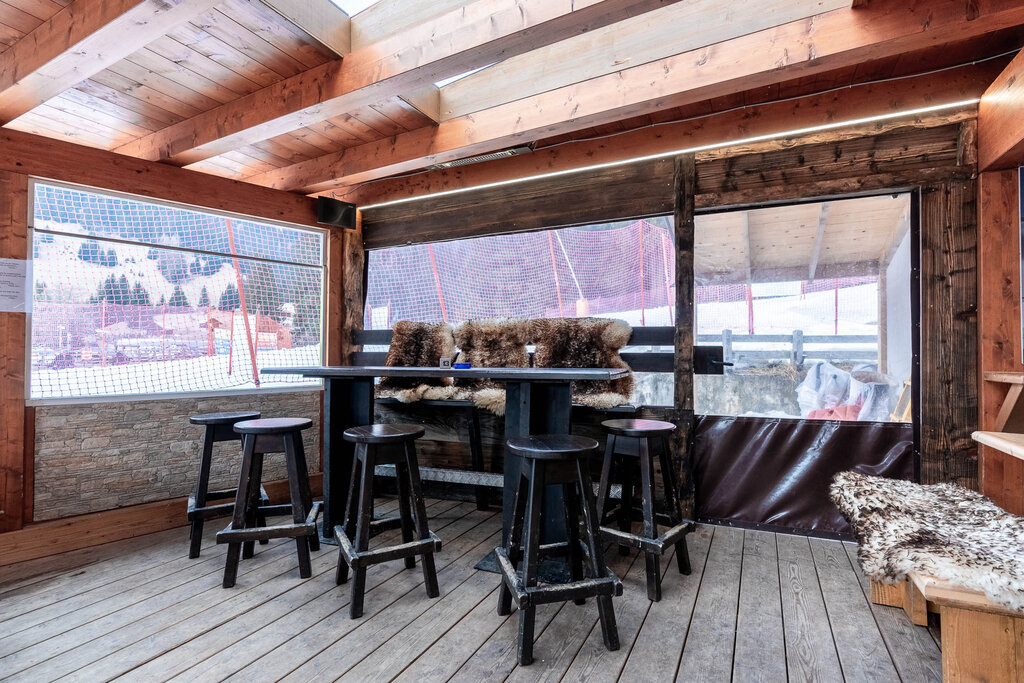 Opening hours
10 June - 1 October 2023: every day from 08:00 to 17:00
Dinners are available upon reservation