Do you need some help to better spend your holidays in Val di Fassa?
We will suggest you the best things to do and see leading you to discover the most fascinating sights in Val di Fassa. In our tourist offices are open all year long, here you will find high qualified staff to welcome you. Moreover, you can:
get information about availabilities of rooms, apartments and campsites but also reserve your accommodation facility;
receive useful suggestions about events, food & drink and outdoor activities;
require the printed material provided by the Val di Fassa Tourist Board (local maps, hiking/walks/MTB tour maps, ski maps, catalogues);
enroll in the summer activities organized by the Val di Fassa Tourist Board and reserved to the Fassa Card owners;
buy the Panorama Pass, the summer pass for cable ways, or the Dolomiti SuperSummer cards;
purchase a permit for mushroom picking;
purchase the ski bus tickets to move throughout the ski area without car;
ask for information about transports and connections from and to the valley (train and bus timetables);
reserve your tickets for the bus companies (Autostradale, Brusutti, Lorenzini and Stat) which connect the valley with the major cities of the north of Italy;
check out the reports for weather conditions, snow, avalanches, slopes and open lifts;
connect to the public WiFi network, TrentinoWiFi.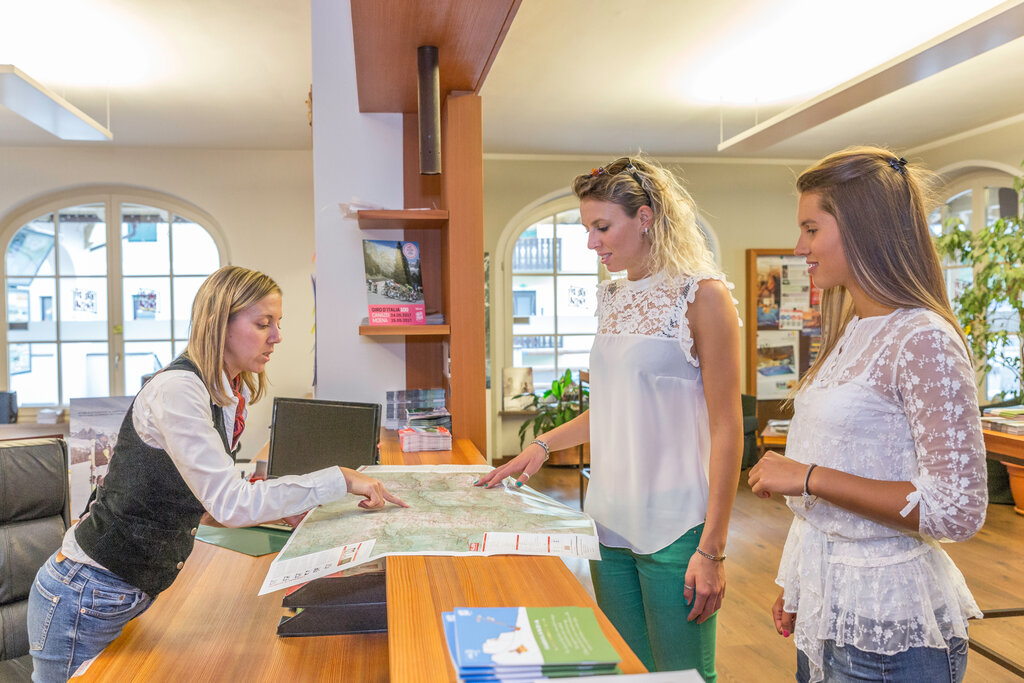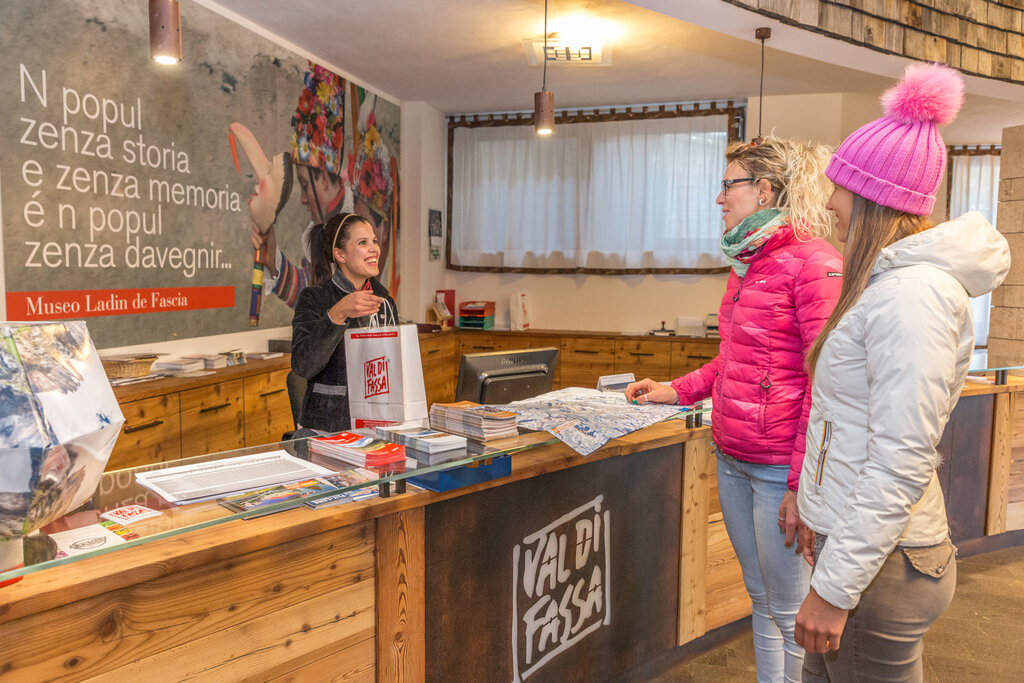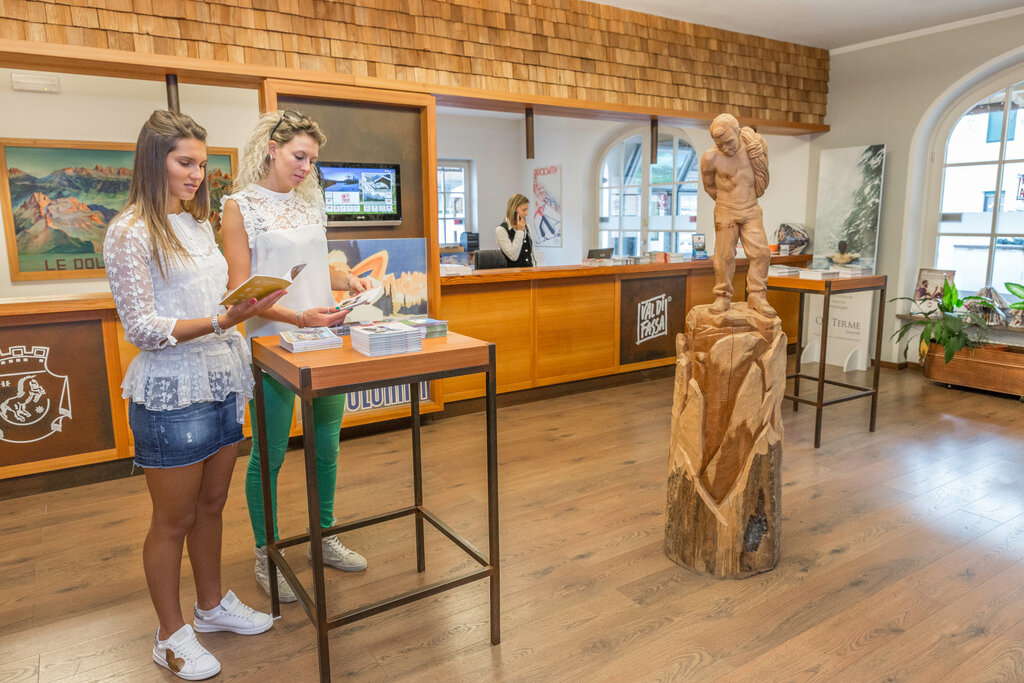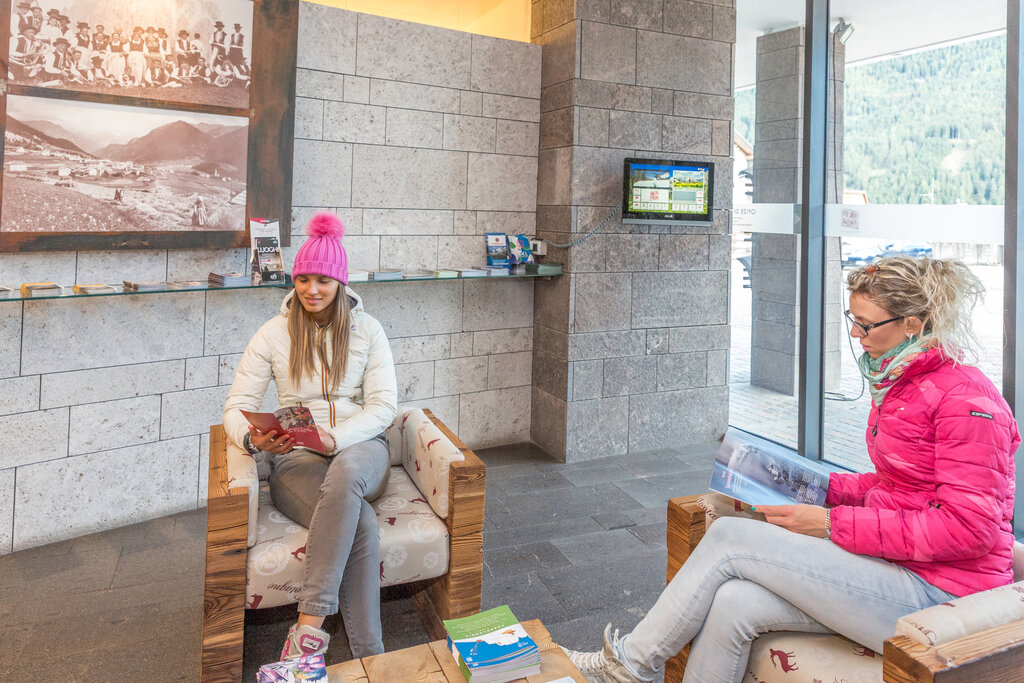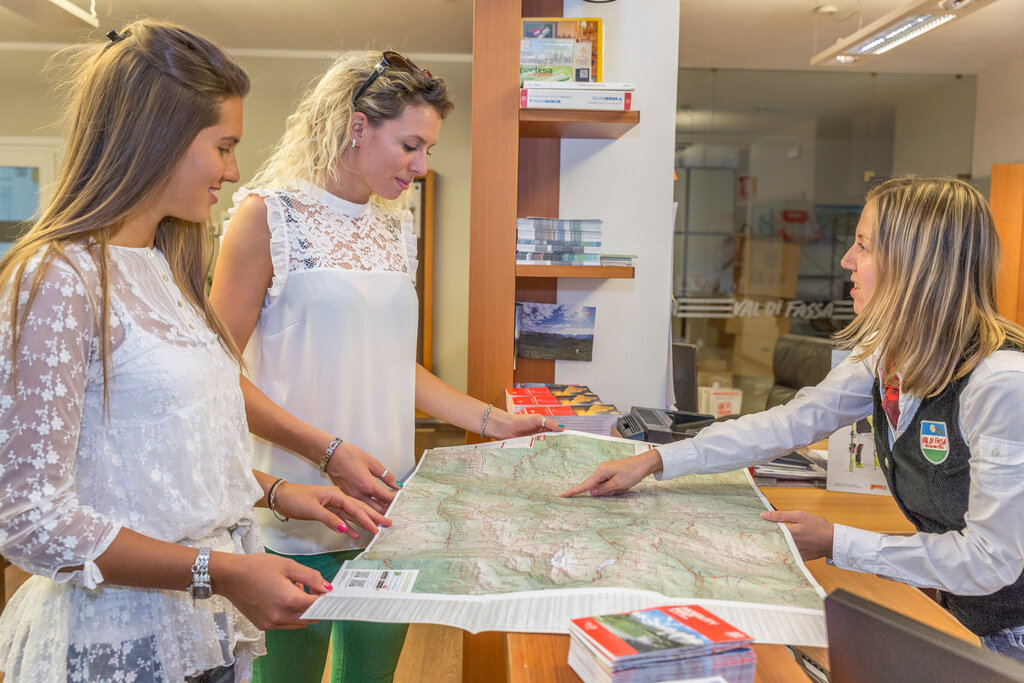 Opening hours
1 July - 10 September 2023
- Monday, Tuesday, Wednesday, Thursday, Friday, Saturday from 08:30 to 12:30, from 15:00 to 19:00
- Sunday from 15:00 to 19:00
Closed from 11th September to December