Jumps, parabolic, curves, bumps. At Familypark & Funslope Canazei, fun on the snow is guaranteed, as is the "WOW!" effect panorama. It is located in the centre of the Belvedere ski resort, one of the trendiest and most modern ski areas in the Dolomites. The park, developed by the reference company of the QParks®/Funslope® sector in collaboration with the Tourist Increase Society of Canazei, is ideal for all levels of riding. Completely renovated, it is divided into three areas: the Familypark (400 m long), designed for children and aspiring freestylers, has six terraces, two lines, one with 12 simple and fun obstacles, the other with humps and small jumps; the Funslope (900 m long) is a mix of turns, curves, bumps and other easy structures designed to bring beginners to the world of freestyle. Interactive installations with sound effects, such as the musical platform and the spiral with tunnel, make the adventure on skis or snowboards really exciting; the Funcross (380 m long) is the perfect field to ride waves and parabolic snow in rapid succession. The BigAirBag concludes the run with a nice dose of adrenaline: the huge air mattress (17x11 meters) is able to cushion any jump; riders can practice controlling aerial evolutions, challenge themselves and perfect their style by counting on a soft landing.
Entry price: free with ski pass Val di Fassa-Carezza, Valle Silver, Dolomiti Superski
Maintenance: daily, milling with cat beater
Artificial snowmaking: Yes
Music: Yes
How to get there
The park is served by the cable car "Toè" and the chairlift "Belvedere". Parking: in front of the departure station of the "Canazei-Belvedere" cable car in Canazei (for a fee); in front of the Dòlaondes Aquatic Centre (for free); in the "Lupo Bianco"/Pian de Frataces (for a fee); at the departure station of the "Alba-Col dei Rossi" cable car in Alba di Canazei (for a fee).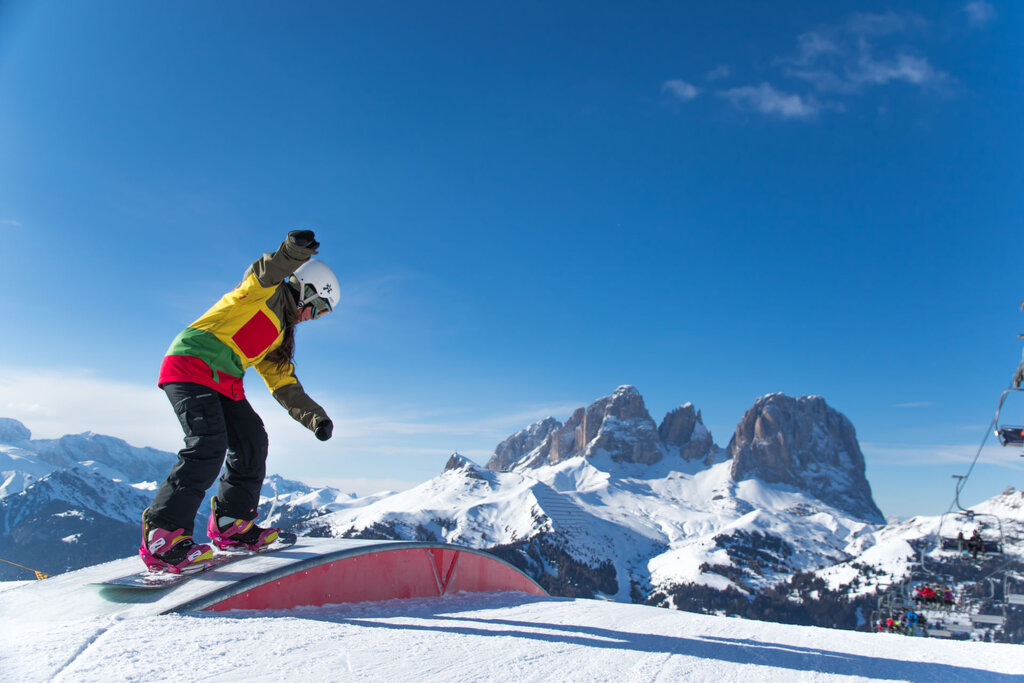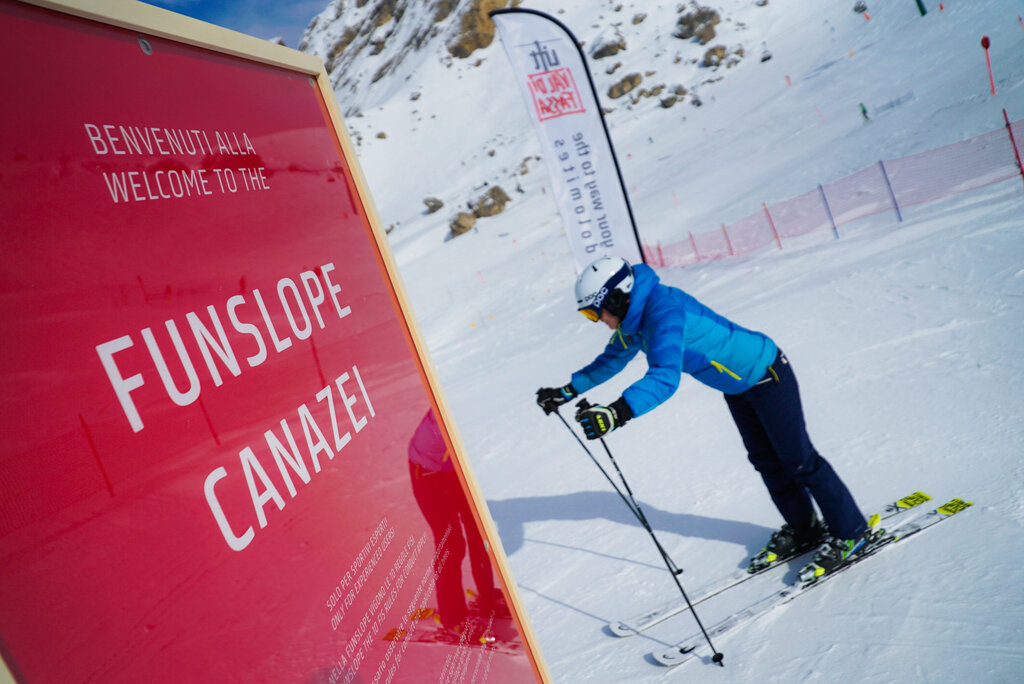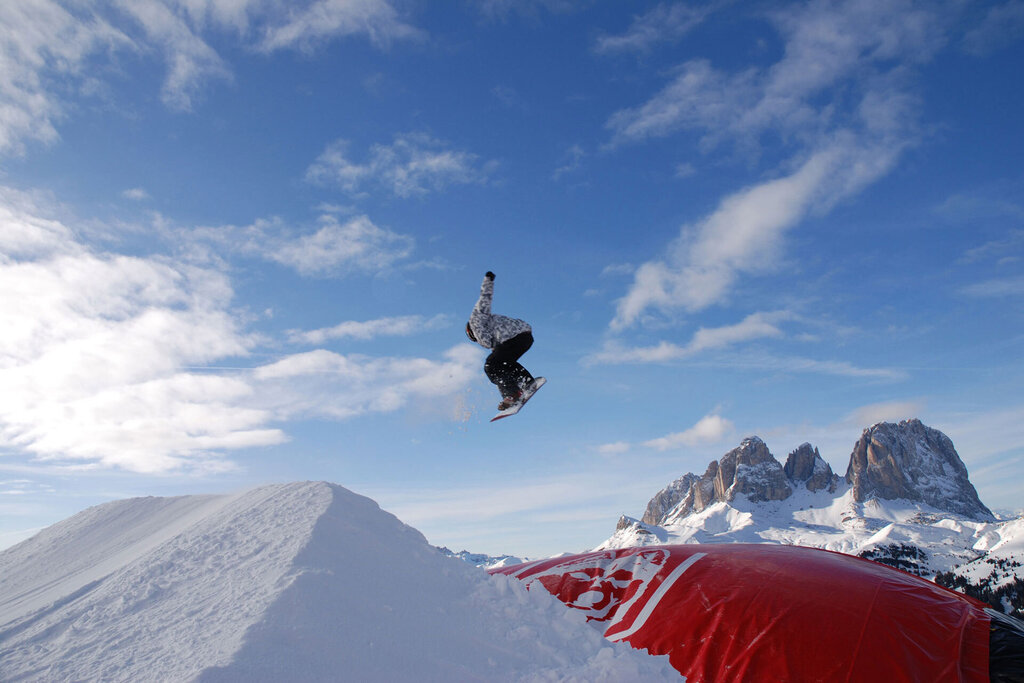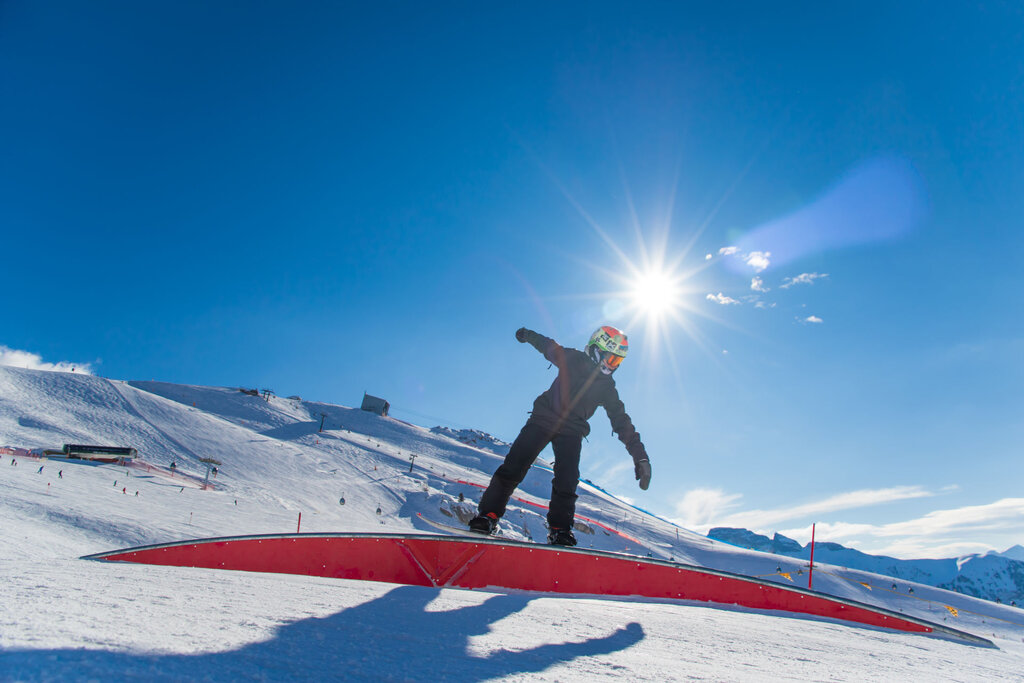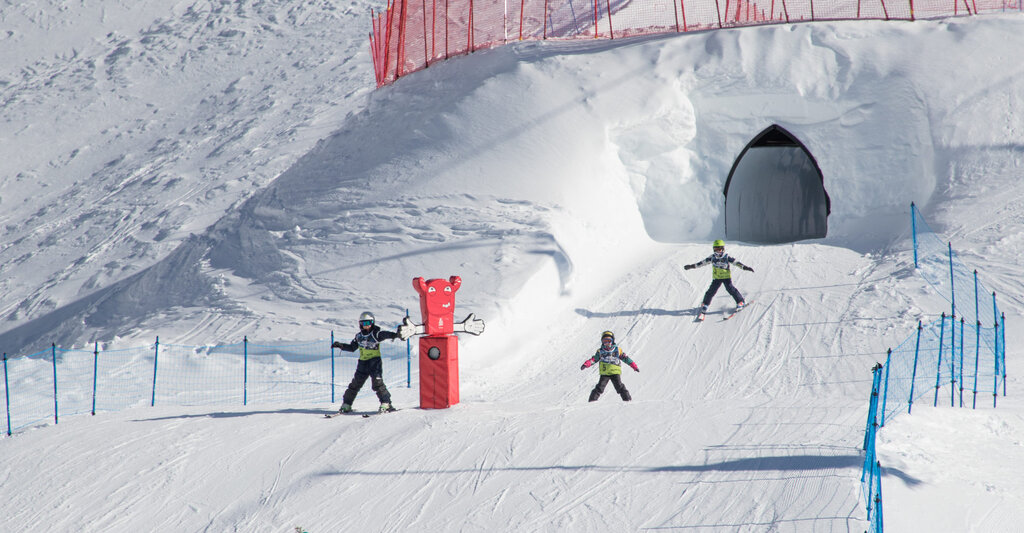 Prices
Accesso gratuito con skipass Val di Fassa-Carezza, Valle Silver, Dolomiti Superski