At Passo San Pellegrino, at an altitude of 2,000 m, there is the Sanpe Snowpark, one of the favorite playgrounds for Italian and foreign riders, who compete on these jumps in screws and breathtaking acrobatics. It is the perfect arena (800 m x 400 m) to practice the freestyle variants of skiing, sunny, sheltered from the wind, shapata and milled every morning to ensure always perfect structures. The technical characteristics? Boardercross, BigAirBag for soft landings, slope-style route of American footprint, lines for beginners, intermediates and a high level, the "L", suitable for the most ridden, with rail, tank, kicker in sequence and 14 m plug.
It is a true gathering place for the snow tribes. Throughout the season, events and contests are organized, as well as special training sessions for the national ski-freestyle teams.
Rider becomes, for this reason the park boasts a space reserved for children with a mini-boardercross route and easy obstacles.
Entrance price: daily ticket or access included in the ski pass Alpe Lusia-San Pellegrino, Valle Silver, Dolomiti Superski
Maintenance: daily, milling with cat beater
Artificial snow: Yes
Music: Yes
How to get there
The park is served by the fast four-seater chairlift "Campigol", which starts directly from the pass, also accessible with a dedicated ski pass. Free parking.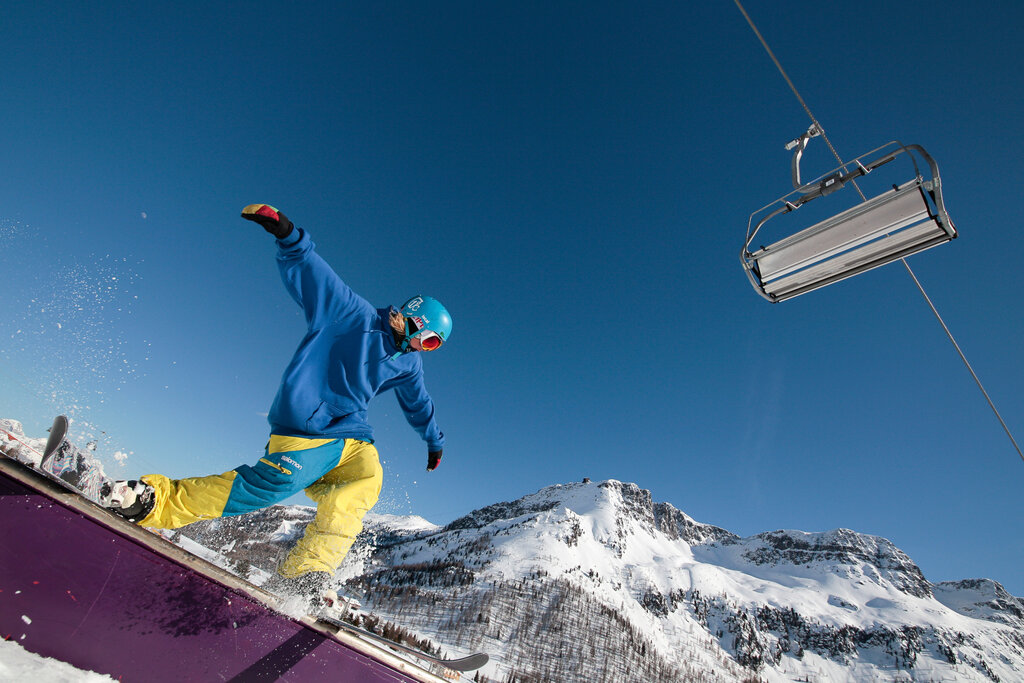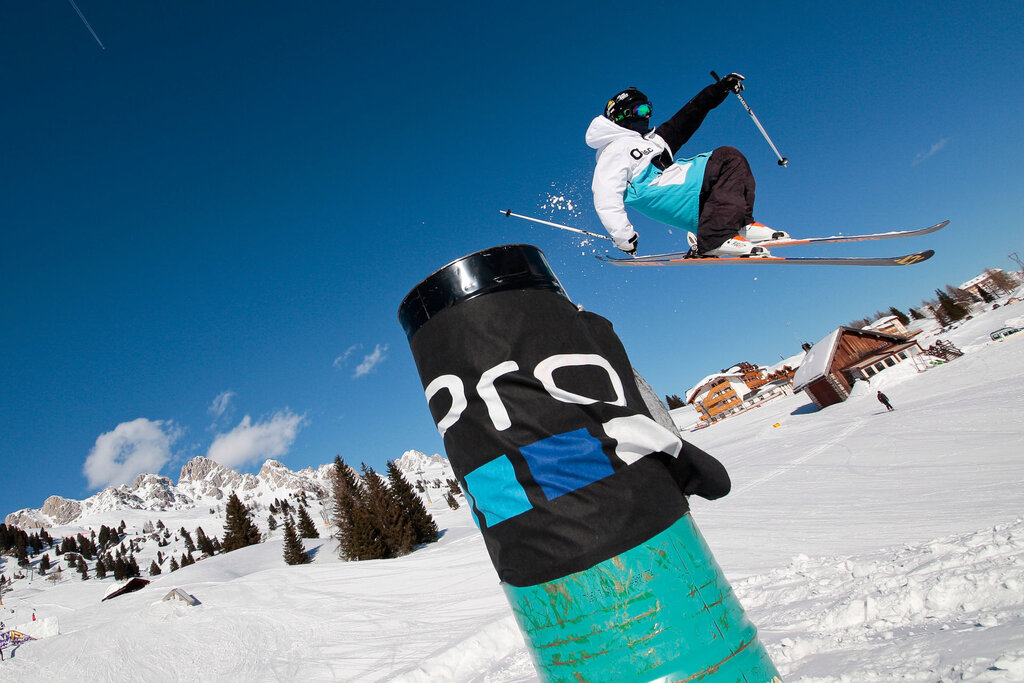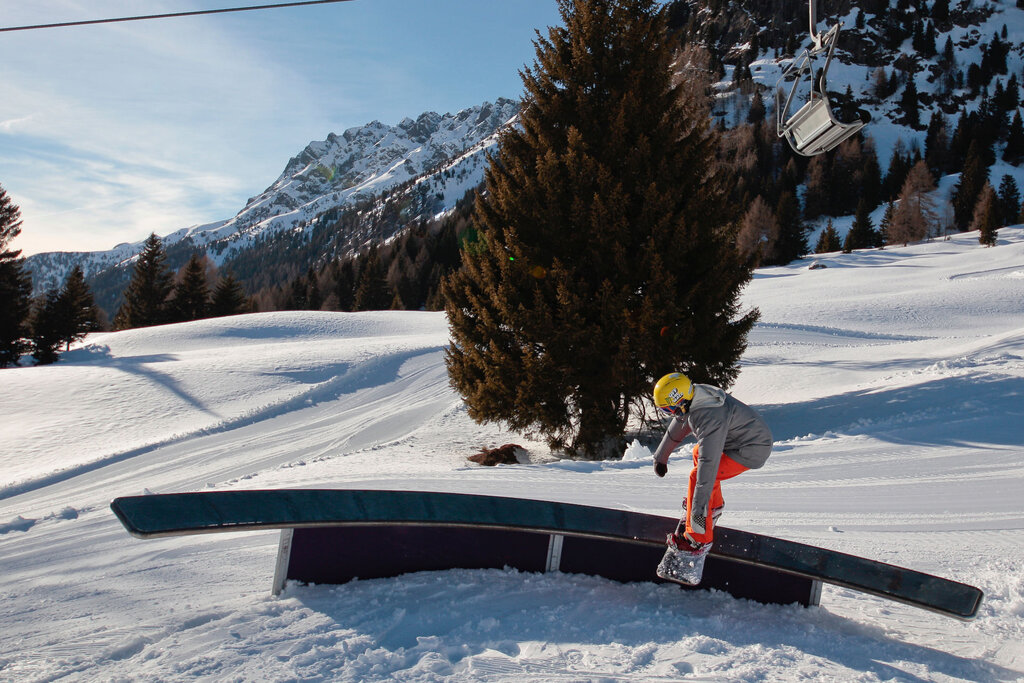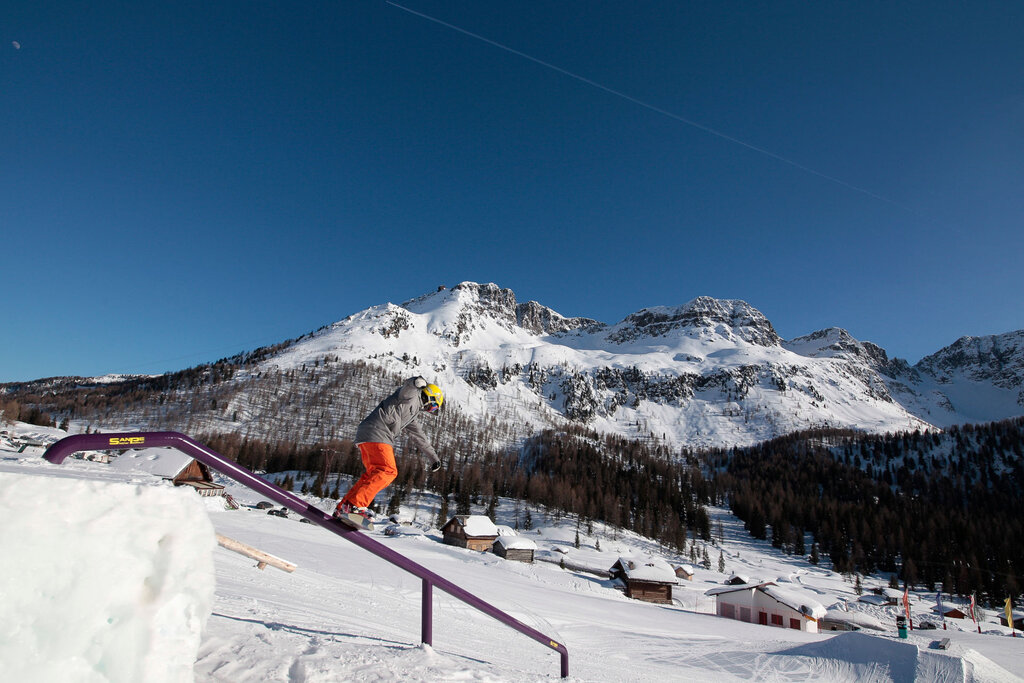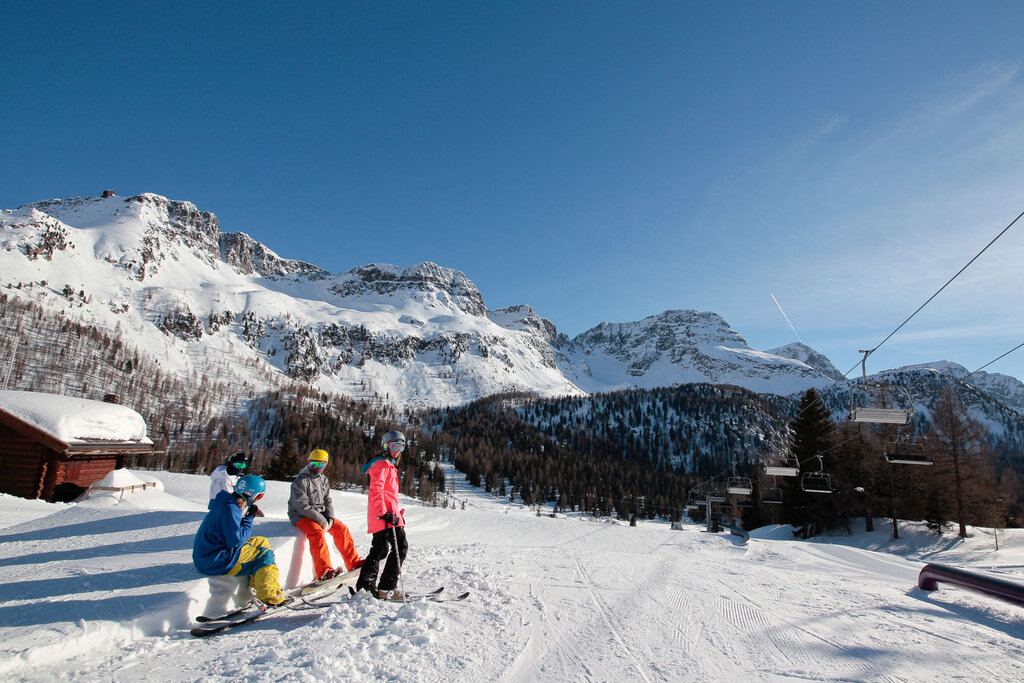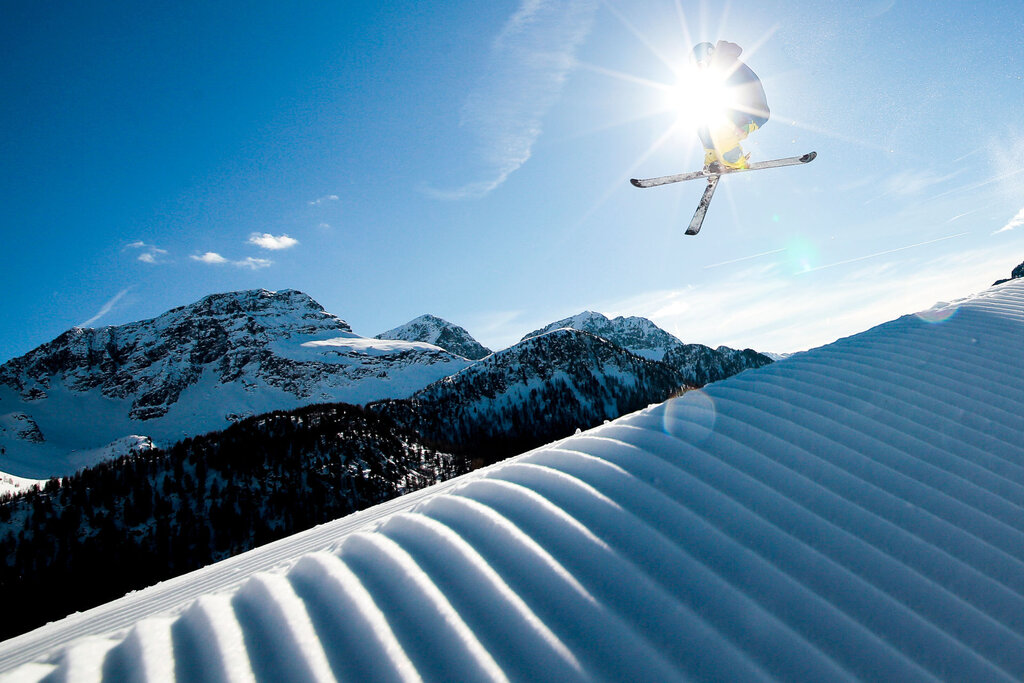 Prices
Accesso gratuito con skipass Alpe Lusia-San Pellegrino, Valle Silver, Dolomiti Superski
Biglietto giornaliero € 23