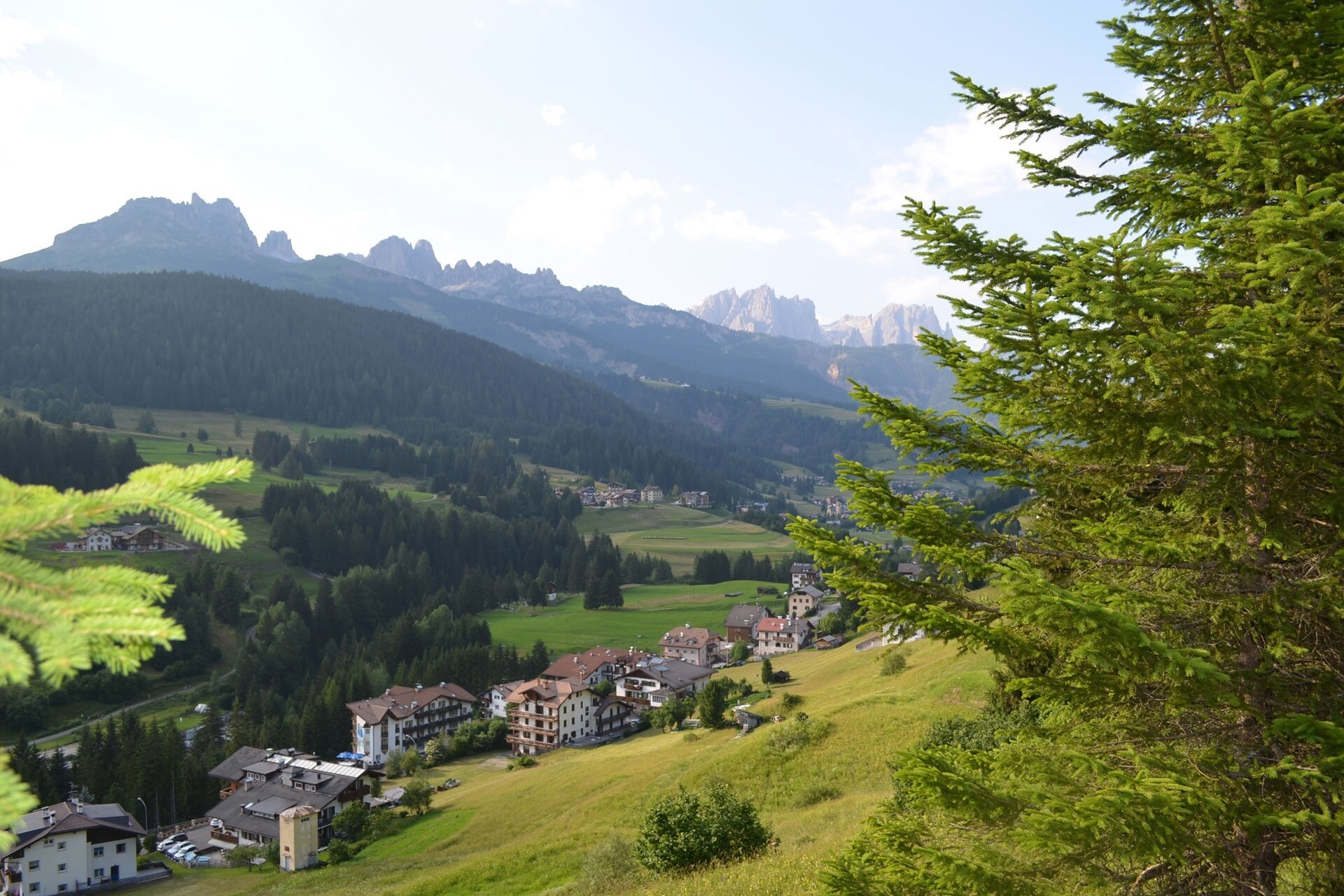 Walks

From Moena reach the little square in "Someda", turn left into "Strada Frate E. Chiocchetti-Lenz" and "Strada del Termen" along an easy and pleasant track, well equipped with many benches. You can enjoy the wonderful panorama over Moena, Soraga and the jagged pinnacles of ...
"Larséch", then cross the meadows over the national road and enter Soraga Alta ("Soraga Auta") through "Strada de Roisc". At the crossing go up to the right along "Strada de Toalac" and continue on the dirt road that goes uphill. At the crossing turn right. Cross a short ramp and then walk along the even track for a long section. As the path goes uphill again, turn left for approximately fifty metres and then turn right (the beginning of the path is not immediately visible) and cross diagonally through the wooded hillside. Walk along wide plain meadows, then cross a narrow wood strip beyond which you will find the large "Pianac" clearing, well equipped with tables and benches. On the opposite side take the way going quickly downhill to the road leading from Someda to "Ronchi" ("I Ronc"). Turn right and in a few minutes you will have reached "Someda".
Author's advice:
Walking poles.
The first part of the track from "Someda" to Soraga ("Strada de Roisc") is accessible for strollers.
It is also possible to leave from Soraga. In this case, from the village centre walk through "Strada de Pont", direction Moena, till the Hotel Al Lago. Cross the road and climb up the steep path "Troi de Pala" then enter "Strada de Toalac".
Read all