An authentic Dolomites wellness atoll, overlooking Rosengarten's skyline, which stands out for quality and choice of the materials, eco-friendly and zero miles.
In the heart of Val di Fassa, in Pozza, Alloch's thermal water, the only sulphur spring in Trentino, known since ancient times for its beneficial properties, it's ideal for some relax after a day in the mountains. This centre, in over four thousand square metres arranged on three floors, features different wellness paths.
At your disposal: Japanese baths; "Nigola of imagination", the design sauna created taking inspiration from the visual and olfactory experience of Ferrari's winery; bio saunas and steam baths to relieve muscle tension in front of a wonderful landscape; salt rooms; tubs under the open sky, namely bathtubs where bead bubbles mix with the whirlpool ones; chromotherapy sensory pool; waterfalls; Kneipp path; relax rooms.
Not to be missed, the massages and the "aperitivo" in a bathrobe. "Forest bathing" is the facility's flagship; in the East it's one of preventative medicine's pillars and you can try it out in the garden, a few steps away from the wood: contemplate nature and absorb the trees' energy while plunging in the secluded warm tub or in the pools with hydro-massage!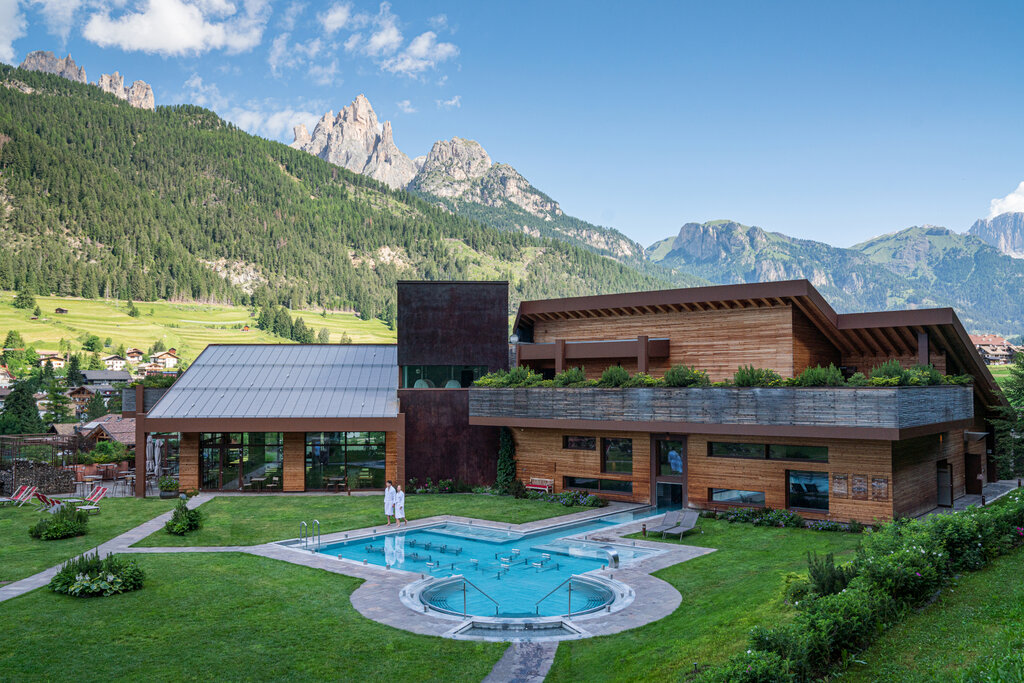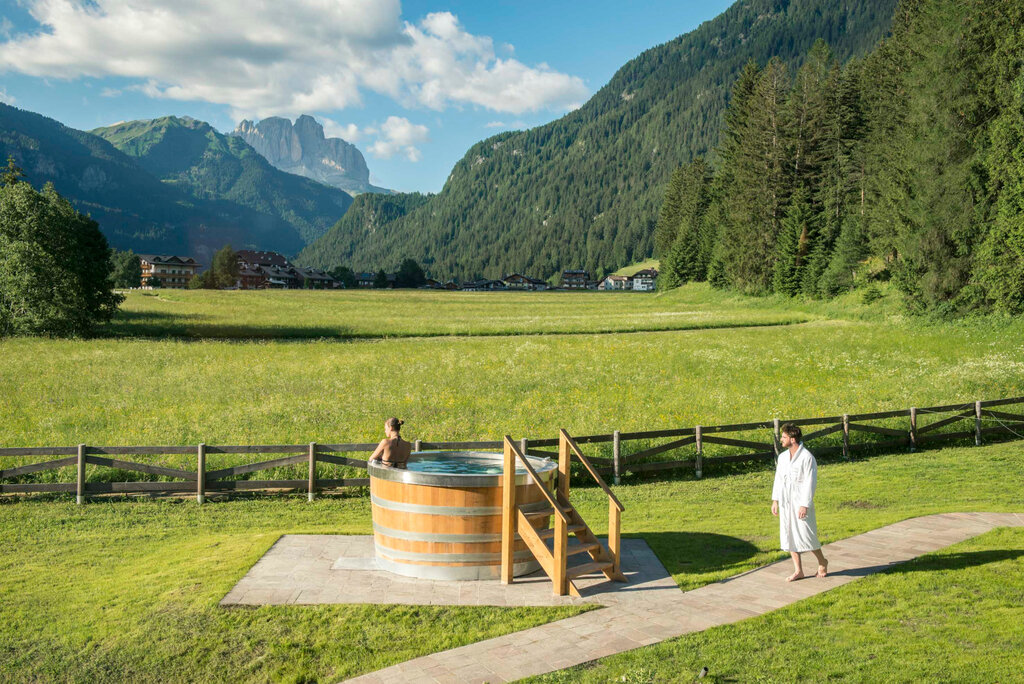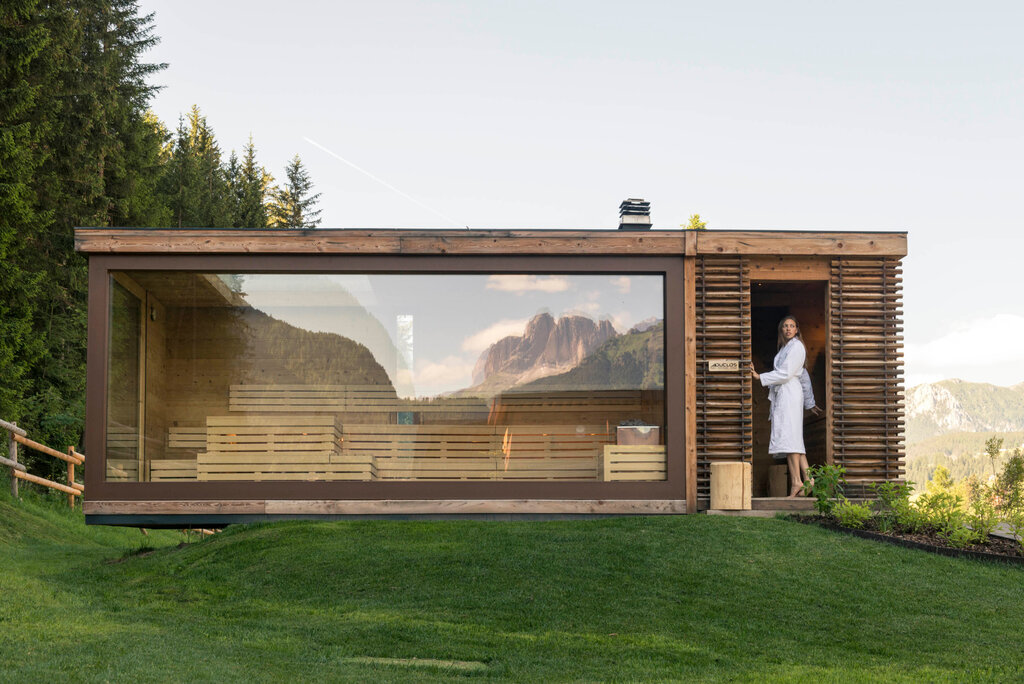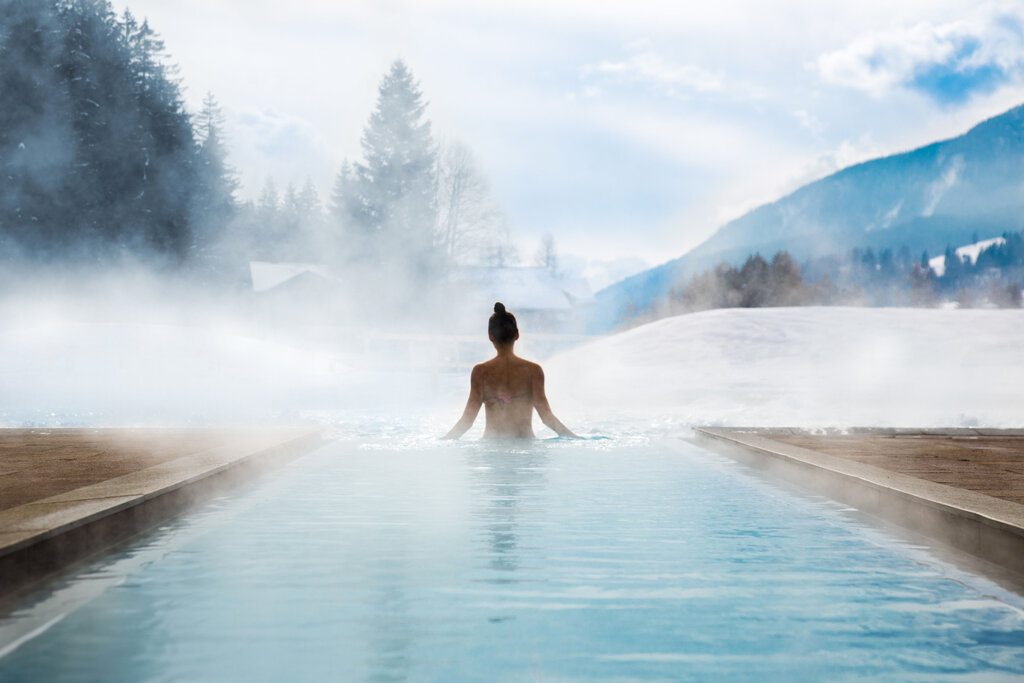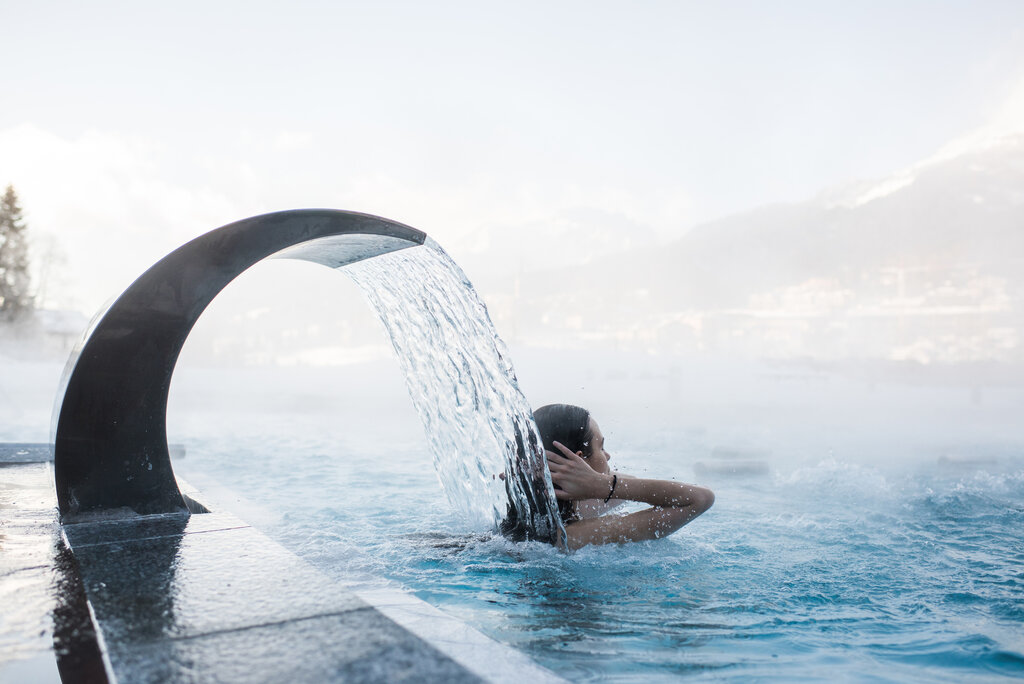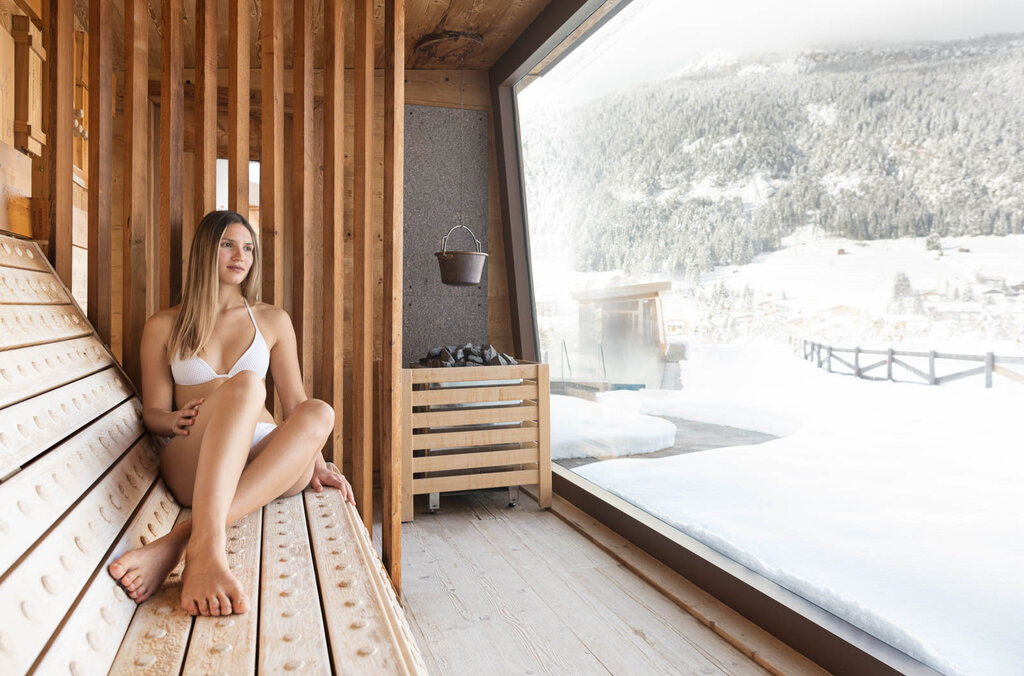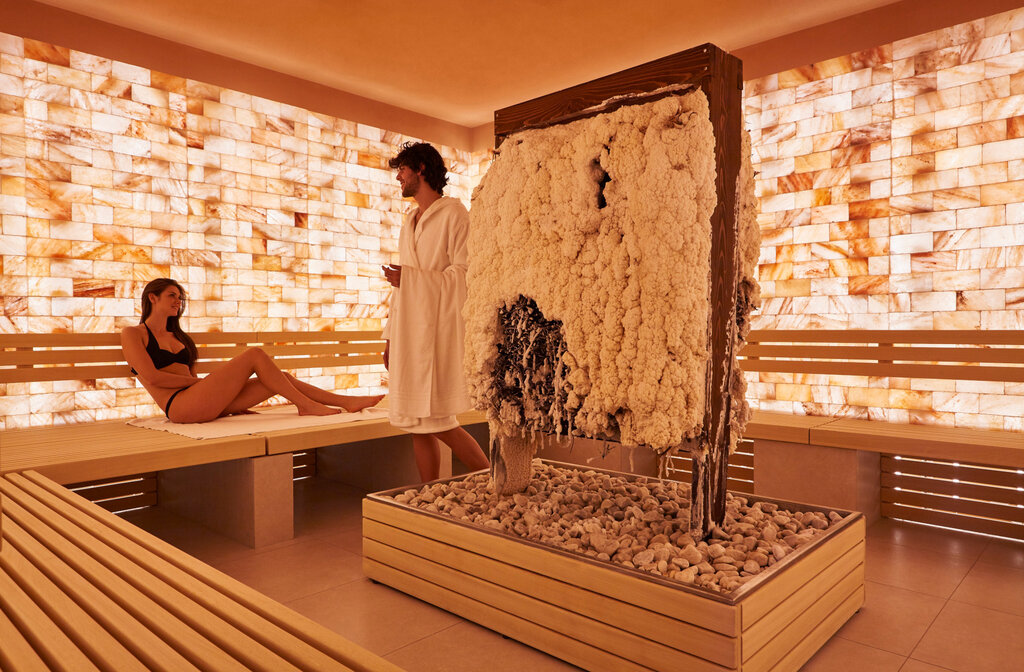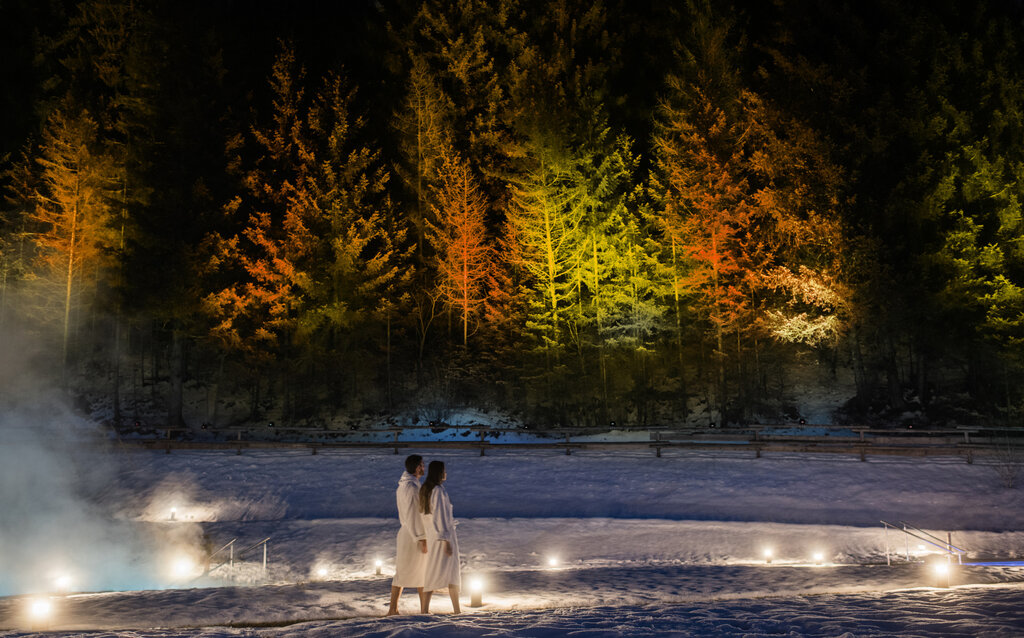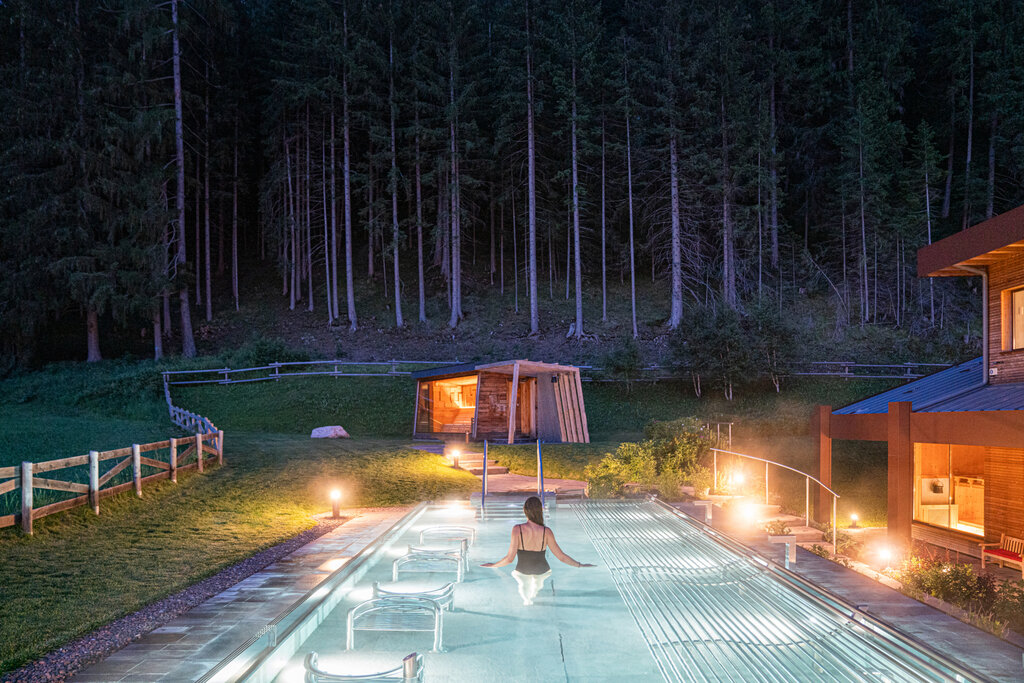 Main features

Opening hours
1 January 2022 - 31 December 2023
- Monday, Tuesday, Wednesday, Thursday, Sunday from 09:00 to 22:00
- Friday, Saturday from 09:00 to 23:00
Long weekends and public holidays from 9.00 a.m. to 11.00 p.m.