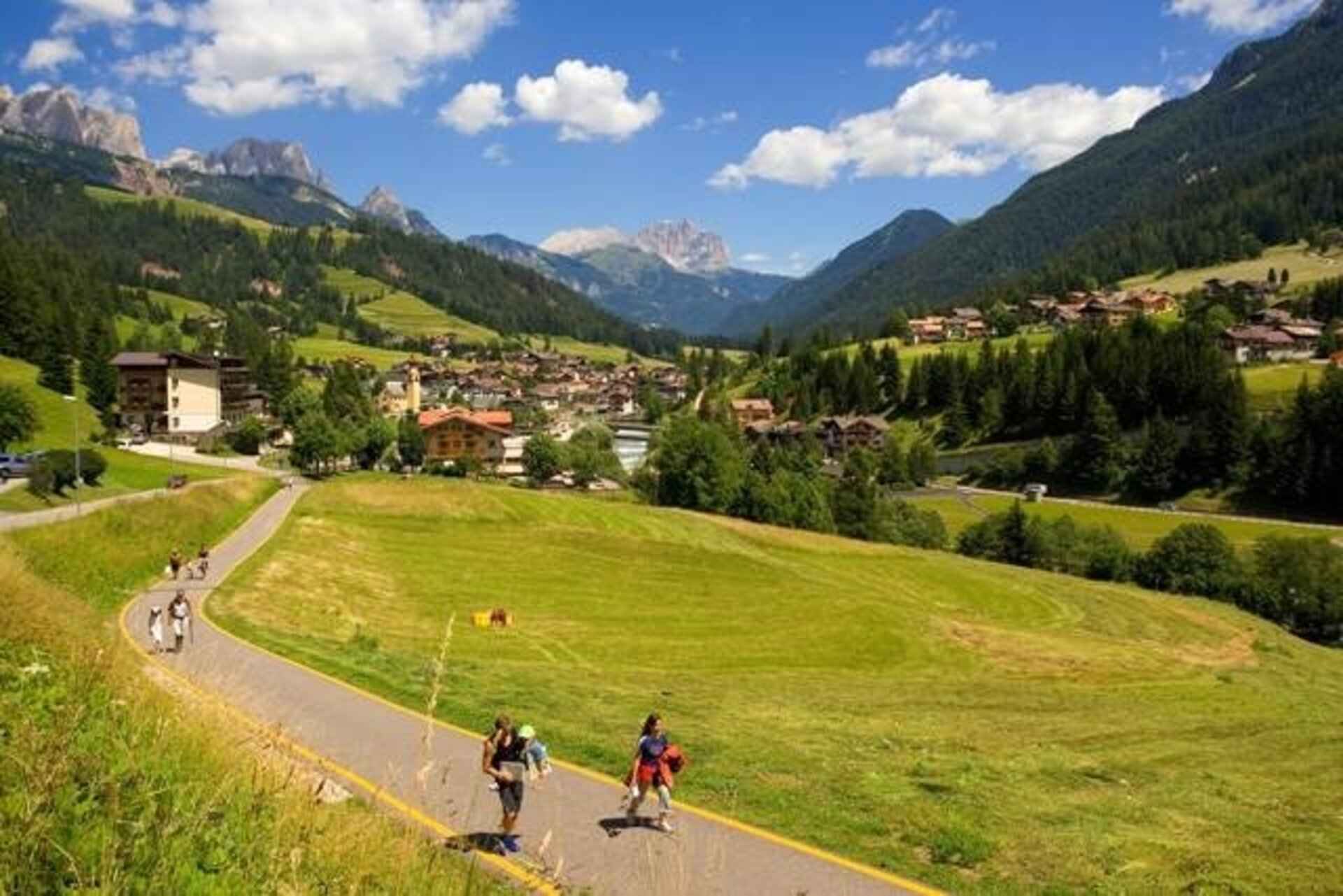 Walks

Go past the foot-bridge near the Soraga playground, turn left and walk along the "Avisio" river. After a short ramp you enter the forest asphalt road coming down from Soraga Alta ("Soraga Auta") on the right. Turn left and follow the even road until you arrive at La Molinella ...
Hotel. Here leave the road and go up to the right. Pass by a barrier and continue to walk straight on. Keeping the right side you get to a crossroad (where also a "sensory trail" starts). Here turn right and follow the road signs and the "nature track" equipment. The slope, which occasionally is steep, suddenly ends. Remain on the track, which in the meantime has become even, cross an open space and then turn down to the right onto a nice path running along the meadows that surround the houses of Soraga Alta ("Soraga Auta"). Go past the first few houses; then turn right and walk along the final part of "Strada de Gherghele". Continue on "Strada de Riva" that quickly descends towards the "Avisio" river. After a few minutes, you will arrive at the ramp and the foot-bridge mentioned at the beginning.
Author's advice:
Walking poles,suitable for families with children, walkable for toddler-carrier/backpack.
Read all