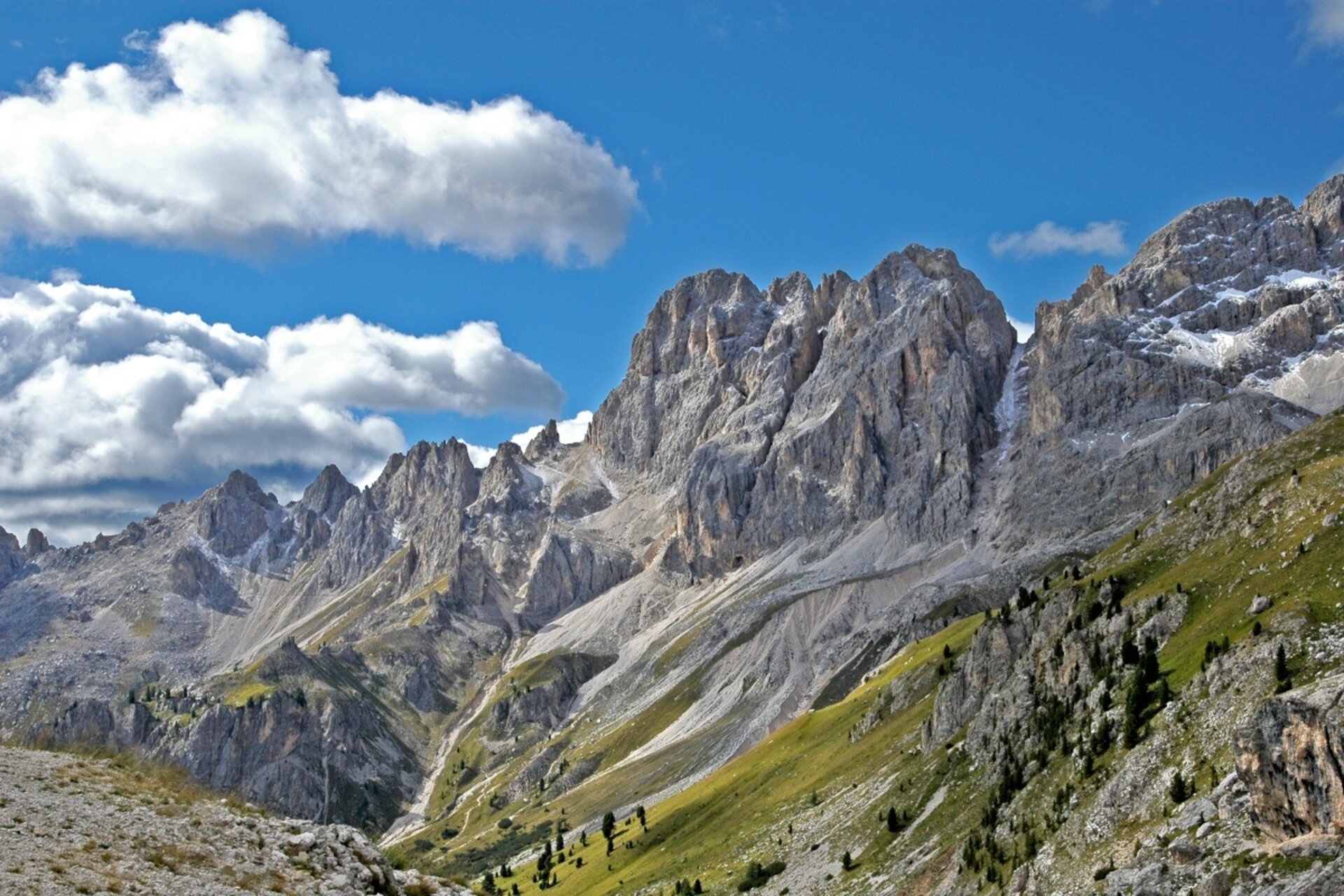 Stage 5 from Antermoia to Gardeccia. 6-day self guided hiking tour at high altitude, from refuge to refuge. Discover the Dolomites in Val di Fassa by walking on its most beautiful peaks!

From the Antermoia Refuge, trail no. 584 goes beyond the Antermoia Pass to flank the western ...
slope of the Catinaccio d'Antermoia and reach the Principe Pass and refuge. From here the itinerary goes on southward along trail no. 584 which, after an initial steep stretch, flattens into the Vajolet Valley, to reach the Vajolet and Preuss refuges, with a view on the legendary Vajolet Towers and the eastern wall of the Catinaccio. This is the heart of one of the best-known Alpine climbing areas of all time, where mountaineering pioneers such as Paul Preuss and Tita Piaz have made history with their achievements.
Optional: from here, the Re Alberto I Refuge can be reached in about an hour along trail no. 542, to admire the southern slopes of the Vajolet Towers. Adding further 20 minutes, from the Re Alberto I Refuge you can reach Passo Santner Refuge, which offers a breath-taking view over the Latemar Group, the Weiss- and Schwarzhorn peaks, to the Ortler, the Brenta Group, and, finally, the Swiss- and Austrian Alps. Once back at the Vajolet and Preuss alpine huts, the itinerary descends to Gardeccia along path no. 546.

Author's advice: Self guided hiking tour at high altitude, from refuge to refuge. Stage 5: Catinaccio, the Soul of the Monti Pallidi. From Antermoia to Gardeccia.
Read all