This thematic exhibition on the Great War, opened in Moena since 2014, displays the extremely vast collection "Federspiel-Caimi", enriched by finds belonging to the Ladin Museum of Fassa and to private citizens.
The exhibition, promoted by "Istituto Culturale Ladino", the association "Sul fronte dei ricordi" and the municipality of Moena, is a treasure trove of relics that illustrate the Austro-Russian front, the war on Fassa's Dolomites and its impact on local people.
The exhibition, held on three floors for a total area of about 500 sqm, is structured in four thematic sections: Galicia 1914, The trench, Dolomites 1915, and War to the War. Scenic dioramas, showcases, panels, vintage photographs, blow ups, original audios and videos, recreations of sheltered walkways, outposts, placements, and caves help us enter the heart of the Great War, seeing the world men in uniform actually lived in first-hand: Italians, Austrians, Russians, Hungarians, Bosnians, Germans, on opposite and far fronts, from the Dolomites to Galicia.
Every year, moreover, a new temporary section is set up, dedicated to a specific subject matter. The exhibition is accessible to the disabled. Recommended age from 8 years.
How to get there
on foot, from Piaz de Sotegrava or Piaz de Ramon (main squares) walk along the street called "L Vial" that leads to the "Navalge" area
by car, pay and display parking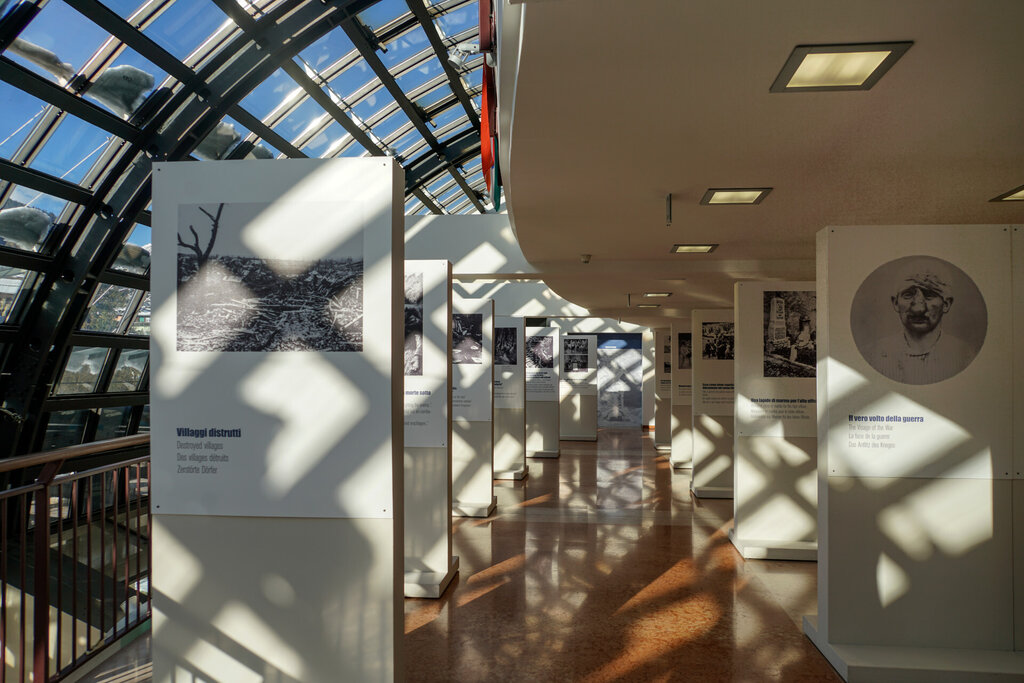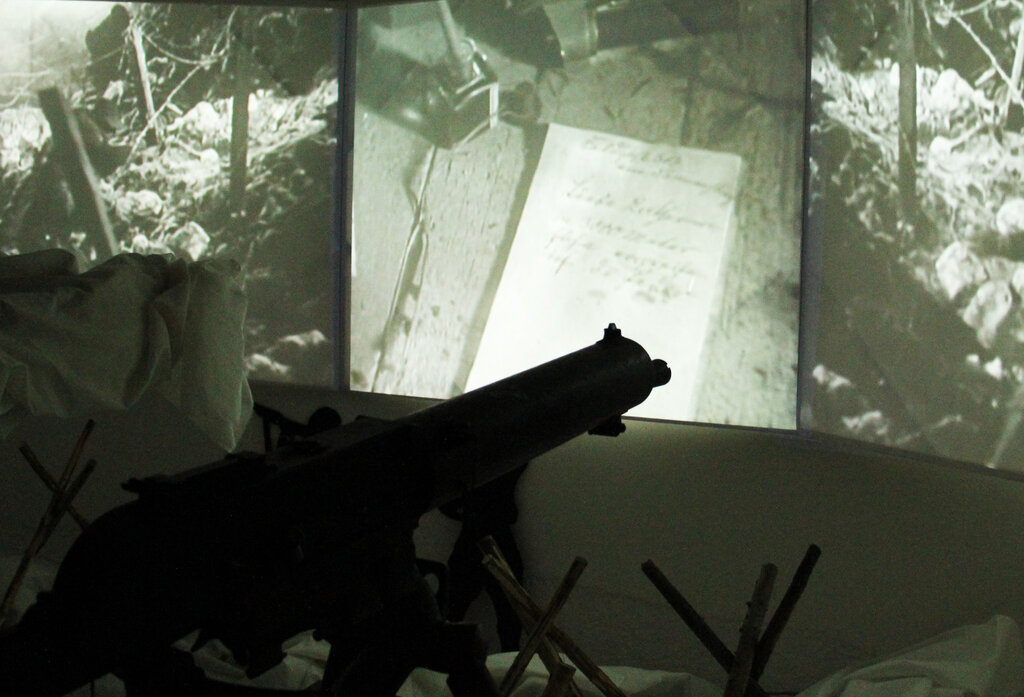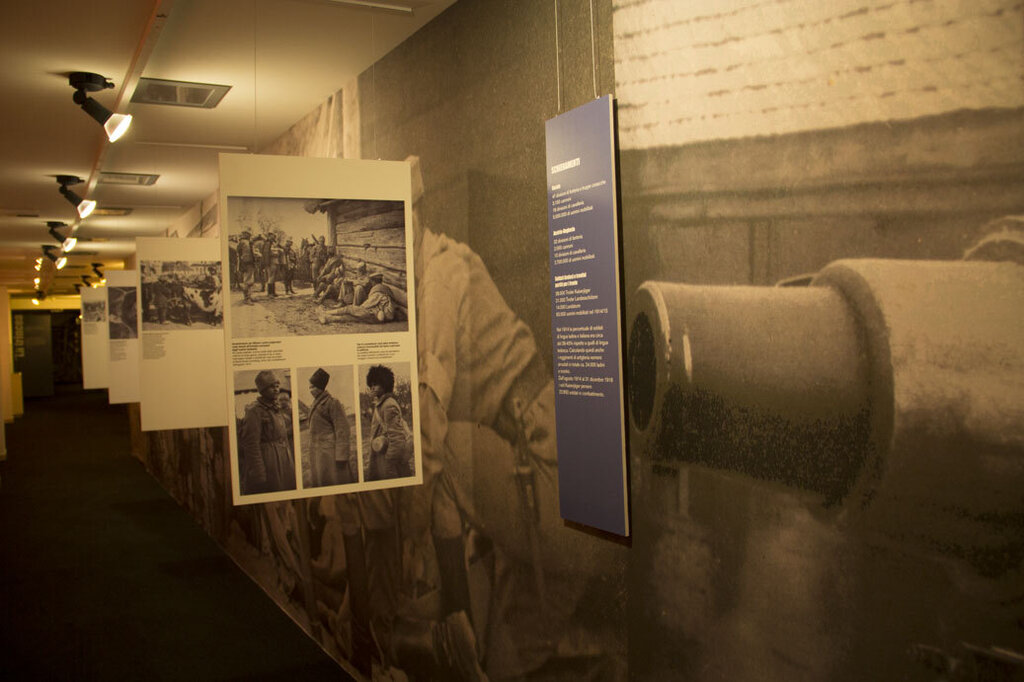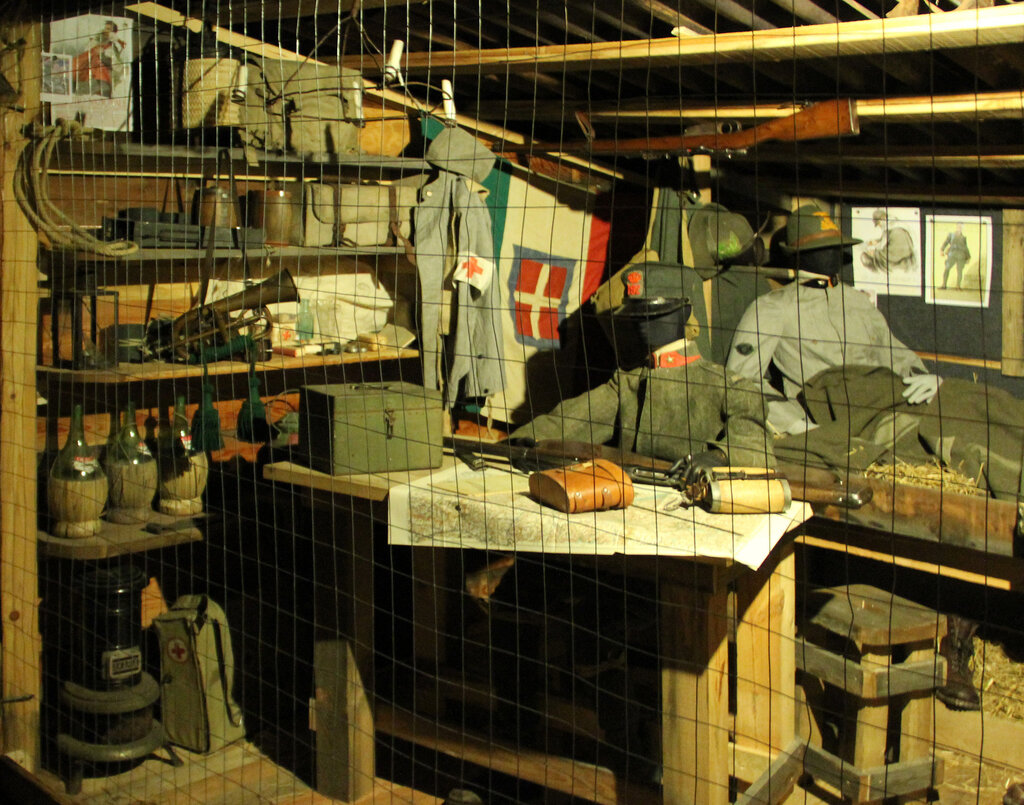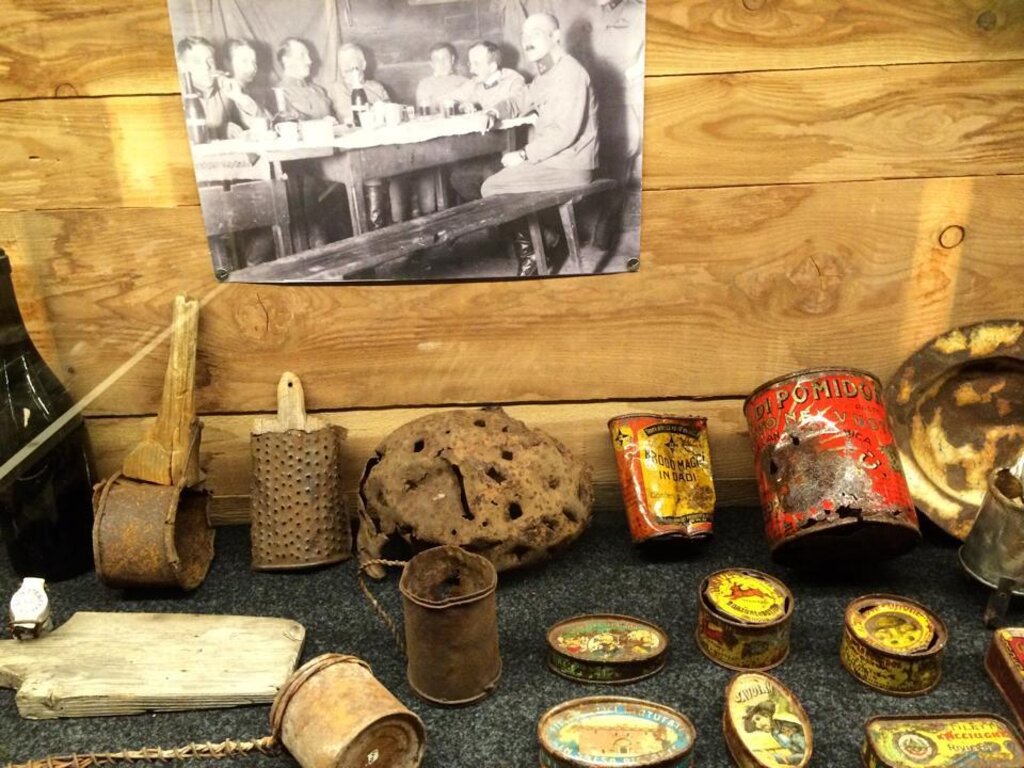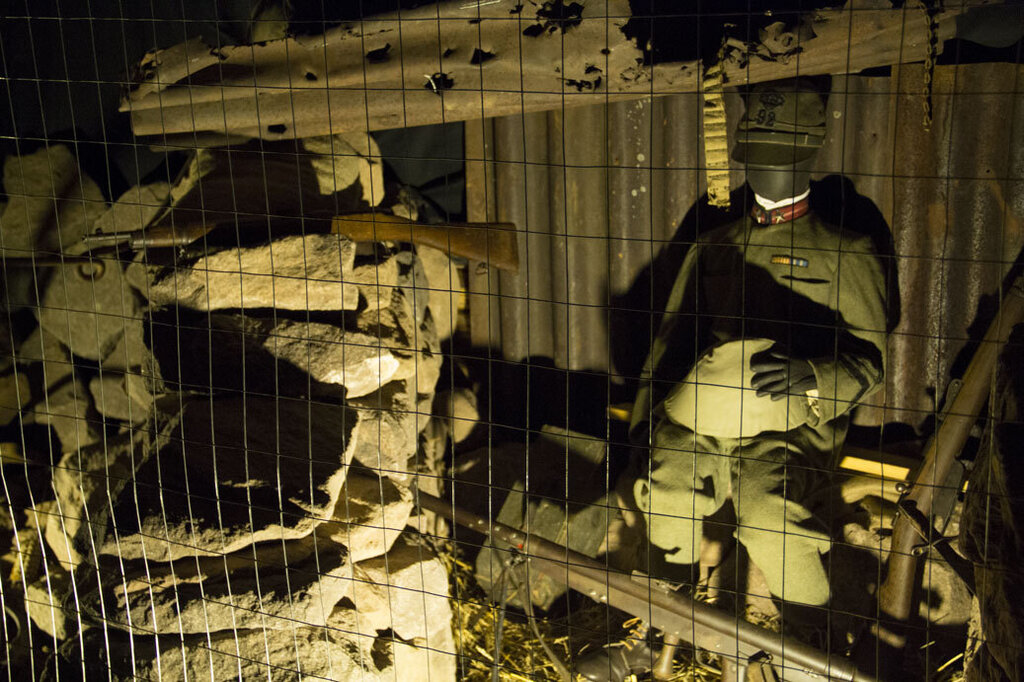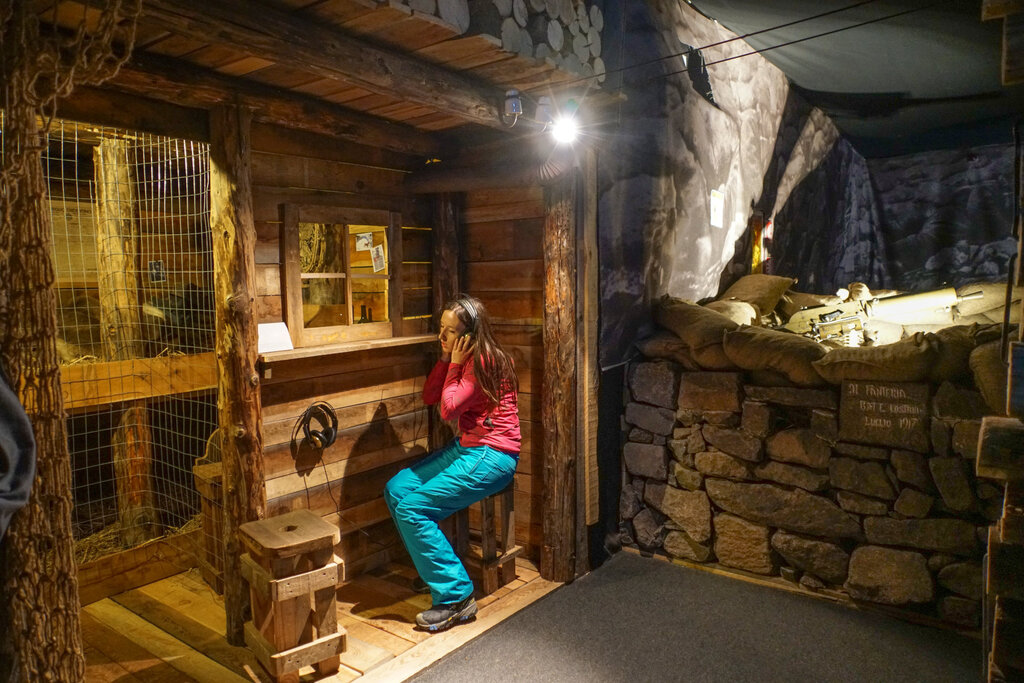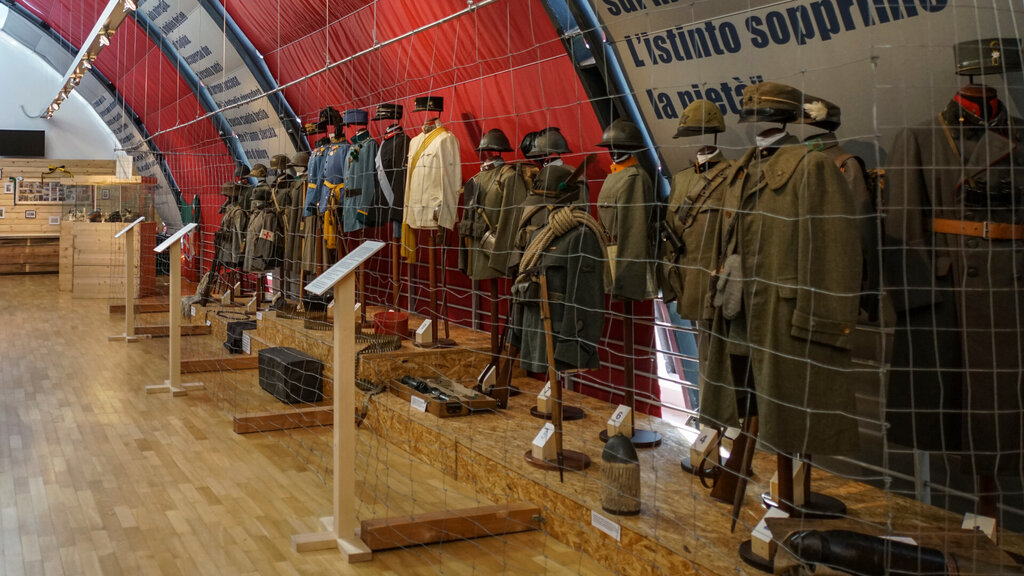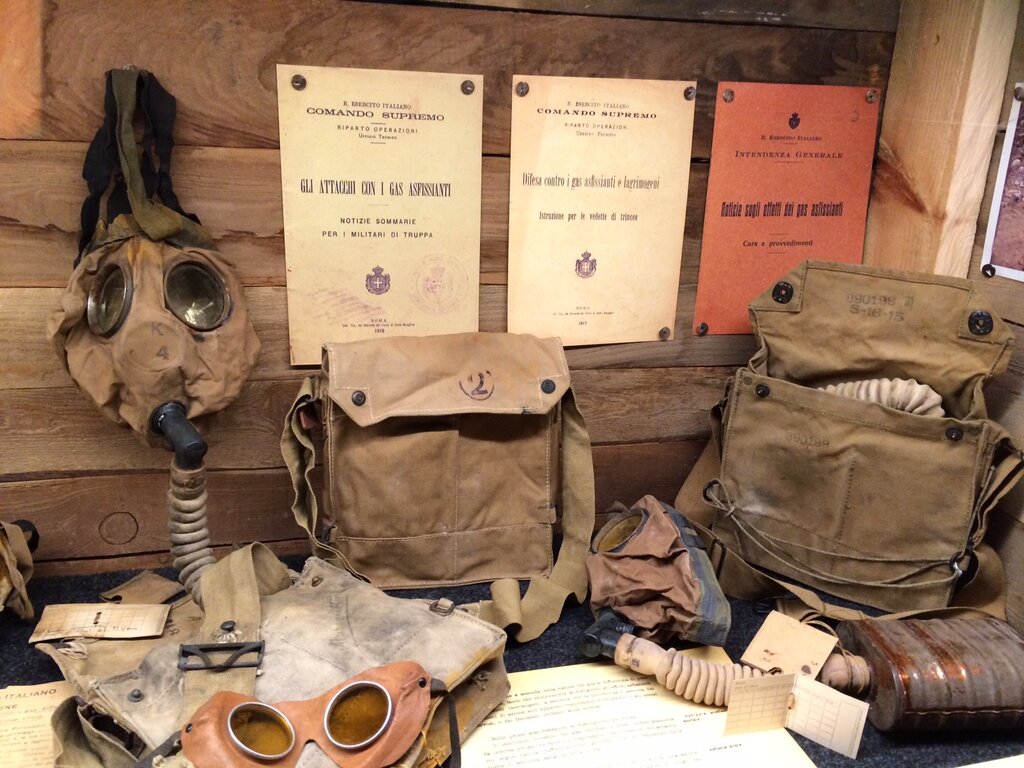 Opening hours
16 June - 17 September 2023: Tuesday, Wednesday, Thursday, Friday, Saturday, Sunday from 10:00 to 12:30, from 15:30 to 19:00
In other periods, Saturdays and Sundays, by reservation only for groups of at least 10 people
Prices
Standard entry ticket € 7
Reduced ticket € 5
Free for children under 10 years
Groups (minimum 15 people) € 5 per person
Guided visits on reservation within the day before (minimum 15 people; tours in English, German; admission fees to check; duration about 1,30 hour)